It may be hard to envision the future but in some countries people are already experiencing the consequences of the greenhouse effect. Rising tides in the Maldives are displacing natives, Key West officials are discussing raising roads to deal with higher sea levels and the survival of indigenous species in Madagascar is threatened as the dry season extends every year.
French vineyard owners have already been feeling the pinch as sales drop due to over ripening crops. Merlot disappearing from supermarket shelves may be the first hint for many in the Western world that our biosphere has been disrupted.
And while it may be difficult to imagine how making small changes to climate-proof your future can make a difference to such a huge planet, Dr. James "Jim" Skea, head of the UN's Intergovernmental Panel on Climate Change (IPCC), states that 'every measure we take to weaken climate change helps,' even though he acknowledges that we will likely surpass the 1.5 C global warming limit in the next decade.
Climate-Proof Your Future
With that in mind, we can contribute to a greener future by minimizing our own impact. From the more obvious climate-proof choices, such as reducing meat in our diets, to lesser considered alternatives, such as investing in green funds or choosing maintenance providers with eco-friendly practices, we can plan for the different days ahead.
Here's how we can all climate-proof our lives starting today…
Switch To A Green Bank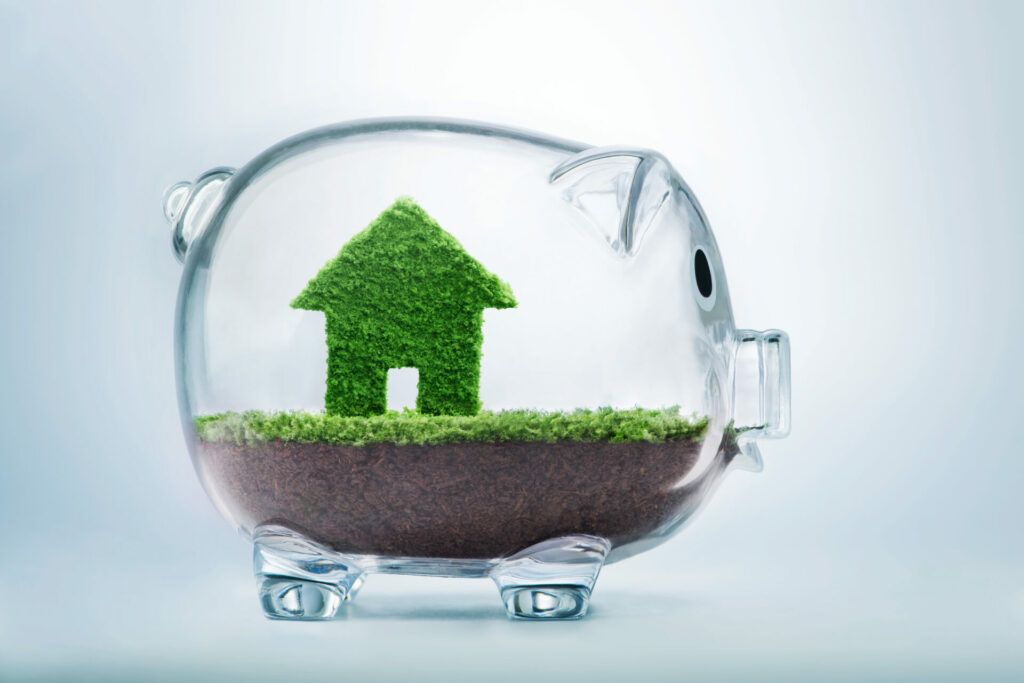 As a consumer, you have the power to make changes in an industry not known for its green credentials: yes, we're talking banking.
The First Abu Dhabi Bank, Emirates NBD and HSBC have made making innovative changes within their institutions to pave the way for greener banking. Further afield, while some banks boast about their eco credentials, seven of the organisations named on Bloomberg's 'world's greenest banks' list were found to be heavily invested in fossil fuels. A big no, no. Santander, Lloyd's, and Mizuho Financial Group were the three institutions that did not appear to be greenwashing.
Evaluate Investment Risks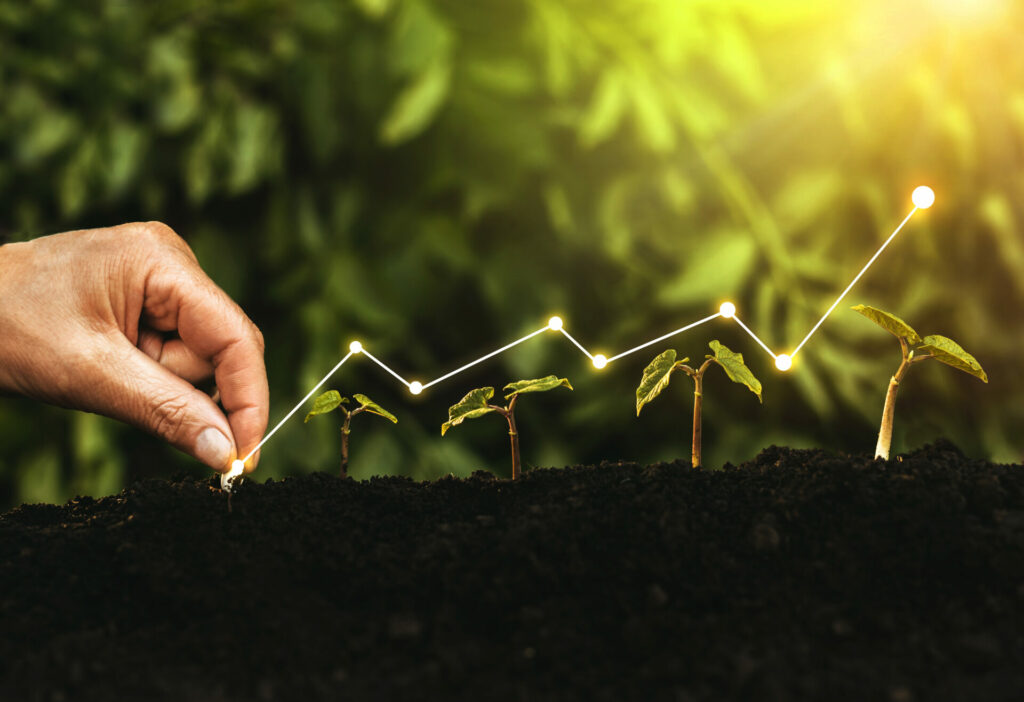 In terms of investments, be mindful not just of what your assets may be funding, but how climate change might affect them. For instance, if you're buying property in your home country, is it in an area prone to wildfires or flooding? Is that likely to change? When buying insurance, examine what is covered in terms of damage. Often you need separate flood cover to your home insurance.
To be confident that your hard-earned money isn't funding anything destructive, look beyond well-known banks. One way to do this is to check which banks are members of the Global Alliance for Banking on Values (GABV), where people and the planet are the main drivers of their service.
In the United Kingdom, the Co-operative Bank offers truly green banking. The organisation is carbon neutral and source all the electricity they use from renewable energy. You can save with them, get a mortgage, loan, or credit card.
Where possible, break up with your bank. Email them and tell them why, then tag them on social media calling out their destructive investments.
Use Public Transport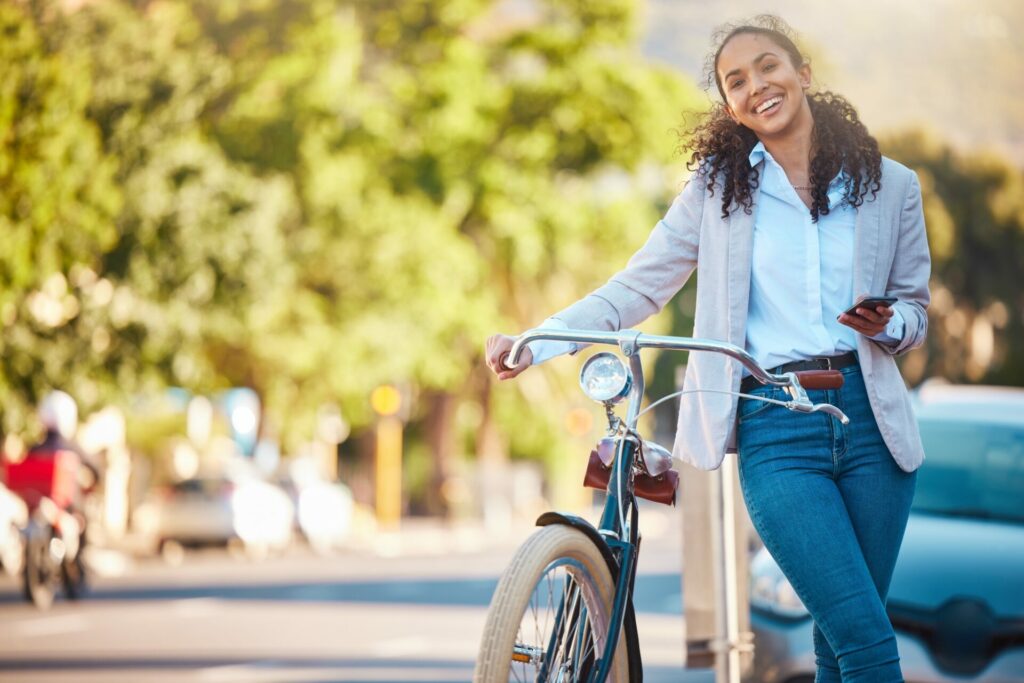 While it isn't realistic for everyone in the United Arab Emirates to begin travelling by bicycle, road vehicles are a major source of pollution, with recent reports showing that it amounts to 40.7 million tonnes of CO2 pushed out into the atmosphere.
Climate-proof the way you travel by waling to the shops in the cooler months and encourage your children to cycle to school if it's nearby. Take the kids to the mall on Dubai Metro and familiarise yourself with the bus routes. There are 554 air-conditioned bus stops in Dubai and the buses are all air-conditioned so there really is no excuse. If time is a concern, make it a common feature of your weekends to travel somewhere by bus as this will set a good example for your children, especially if they move to other cities for university, where eco-friendly public transport is the norm.
One-Car Families
If you are a two-vehicle home, then it's time to get rid of one. Many families don't consider this feasible, however new routines will become easier in time. Carpooling can be done for workplaces and schools – simply speak to your colleagues or other parents. You may be surprised how much interest there is as more people have become aware of their own carbon footprint over the past few years. Not only will this reduce pollution, but it will also mean less traffic and less stress – sit back and enjoy the ride.
Rather than trading in your car for the latest model, hang onto it a little longer. Slowing down the need for new cars to be produced is better for the planet, because mass consumption drives pollution, and there's likely plenty of road left in your engine.
When it's time to upgrade, if you haven't already invested in an EV (electric vehicle) then it would be prudent to do. Although there are discussions about how environmentally-friendly the vehicles are due to the manufacturing process, companies such as Volkswagen are working to ensure that the raw materials used in producing the cars will be completely reused by 2040. When all EV's run on renewable power with recyclable materials, there will no longer be an argument against them.
The top 3 selling EVs in the UAE are the Tesla Model 3, BMWiXDrive50 and the Hyundai Kona Electric.
Little Miss Sunshine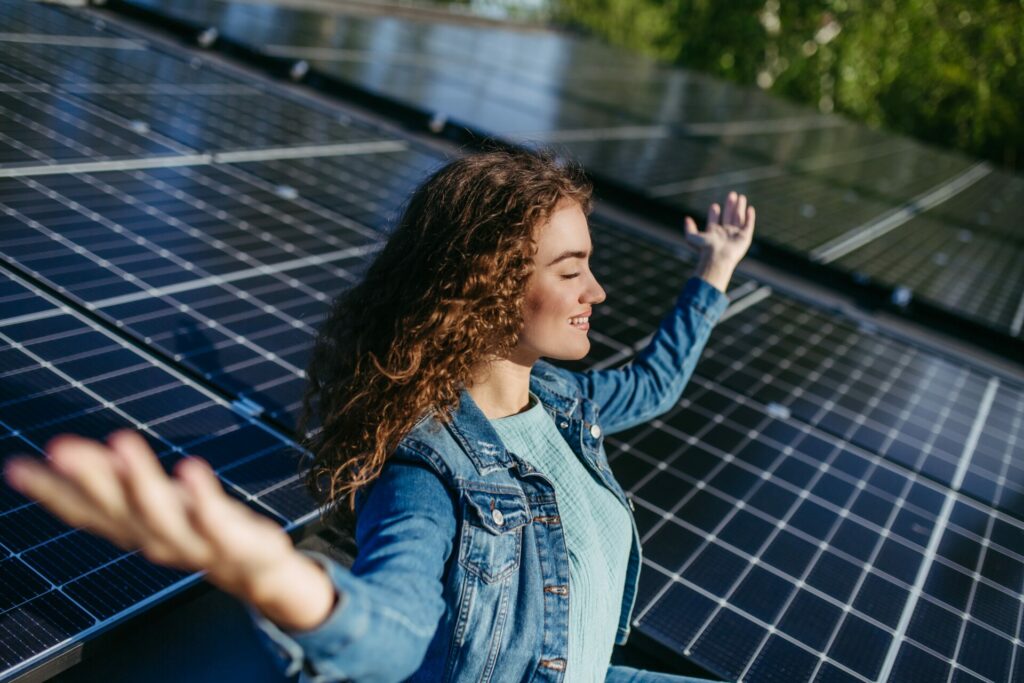 In a region where sunlight is plentiful, installing solar panels is a simple decision for those who wish to curb their own environmental impact. Not only does solar power produce no greenhouse gas emissions or pollution, sunlight is also free. The energy collected through photovoltaic (PV) panels on your home can power everything from your deep freezer to televisions in every room.
In the United Arab Emirates, fitting solar panels to your home or business is an initiative supported by Shams Dubai and DEWA. There is a substantial installation cost (approx. AED 4k – 6k per panel) but it's expected (on a residential villa) that you will make this back in savings over an average of eight years. There's the opportunity to save energy for later use through batteries, such as the ones produced by Volts in Abu Dhabi, or sell the energy back to DEWA. Solar panels also add to the value of your home and will be a desirable feature for many future buyers.
Use Renewable Energy
If installing solar panels isn't an option due to space or installation costs, there are still options for renewable energy endeavours. Solar lighting can be installed, or solar thermal technology used to heat all the hot water needed for your home.
Invest in water-efficient technologies, such as low-flow showers and ultra-low flush toilets, which can save up to 15,000 litres of water per person every year. A water-efficient washing machine costs slightly more than a standard model, however that can save around 20,000 litres of water annually in an average family villa.
Go Vegan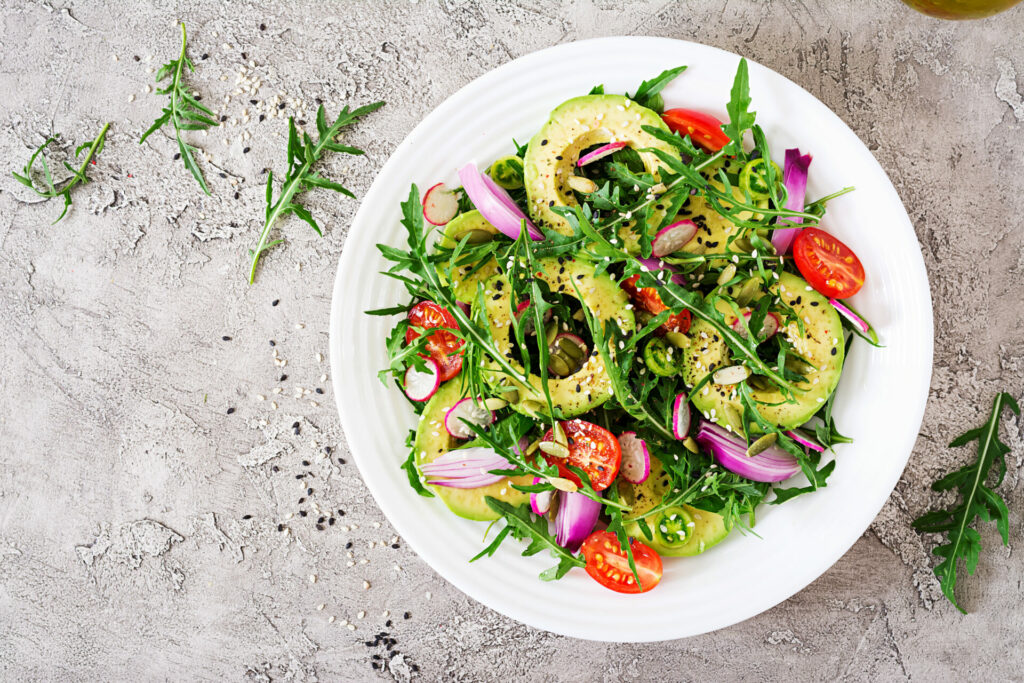 A vegan diet has been touted as the most environmentally friendly for some time now, and the overconsumption of meat is driving both Earth's climatic upheaval and putting pressure on global food systems. According to Dr. Marco Springmann, Professor of Climate, Food Systems and Health at the London School of Hygiene and Tropical Medicine, UK: 'You shouldn't have more than one serving of red meat per week. Not more than two servings of poultry per week, not more than two servings of fish per week. And if you have dairy, not more than one serving per day.' If everyone cut out meat and dairy for two days a week, it would make a difference to the planet.
Additionally, focus on diversifying your diet to climate-proof it. Just 12 plants and five animals make up three quarters of the world's food. We eat around 200 plant species when we could choose from 300,000. Planting different crops regenerates the soil and is vital to food sustainability.
Future Foods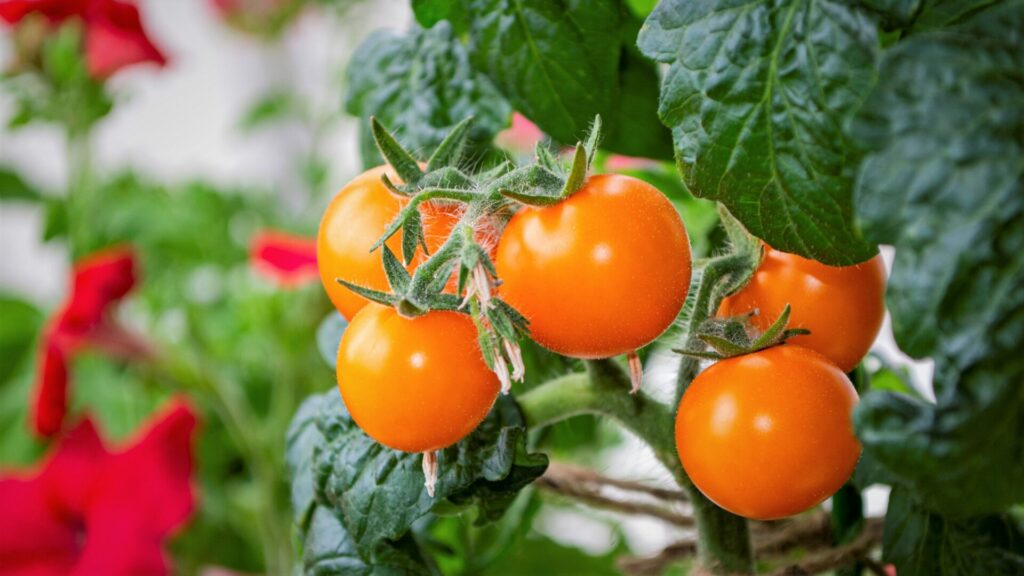 See if you can swap out some of the following when you're at a local market or doing your weekly shop:
Choose orange tomatoes over red ones, as they are less acidic, sweeter and have double the Vitamin A and folate as normal ones. They can be used the same way as red tomatoes – in salads and one-pot summer casseroles.
Walnuts are a great replacement for other nuts in cakes, biscuits, dressings, and sauces. Swap out wheat for buckwheat, which is a versatile, gluten-free alternative to make pasta and bread.
Lentils are a fantastic base for soups, stews and curries that come in a number of varieties and the water footprint of this humble legume is 43 times less than beef.
Growing your own food is another way to slash your carbon footprint and climate-proof your life, plus it's a fun activity suitable for the whole family. October is a prime month to begin planting vegetables in the UAE.
Start with beans, carrots, cucumbers, lettuce, peppers, and tomatoes. Begin with a potted plant inside and then transfer outdoors. These vegetables only need to be watered once a day in the morning and should thrive with around six hours of sunlight per day.
Emergency Plan
A final piece of climate-proof advice is to plan for when the unthinkable happens by making a communications plan with loved ones in case of an extreme weather event. It may be worth setting up a community group to draw up procedures for support or evacuation in emergencies.
Climate-proofing your life is about making informed choices and taking practical steps to reduce vulnerability in the face of rapidly changing climatic conditions. We'll need to adapt as weather patterns change and our understanding of the climate crisis impact deepens.