At just 18 years old Suman Ali was disfigured by an acid attack. She had just started university when her brother-in-law started harassing her. The 40-year-old would follow her to college, trying to engage her in uncomfortable conversations. On one occasion, he proposed marriage, but Suman declined. Despite her repeated refusals, he persisted in pressuring her to marry him. One day, while waiting for her bus, he offered her a ride home on his bike. Instead, he took her to a graveyard, where he poured acid on her face as punishment for rejecting him.
Recalling the horrifying incident, Suman tells The Ethicalist, 'He had a bottle in his hand, like a cough syrup bottle. He asked me if I would marry him or not while opening the bottle. I said no, and then he poured the liquid in that bottle on my face. It was acid.'
After the attack, her brother-in-law took her to the hospital but told her family a different story. He claimed that Suman had asked him to marry her and poured acid on her own face upon his refusal.
While many members of her family were ashamed by her actions, one of Suman's brothers supported her to file a report against their brother-in-law.
'He disappeared,' she recalls. 'But the police caught him after three months. Then my sister and one of my brothers testified against me in court, and based on their testimony he received bail.'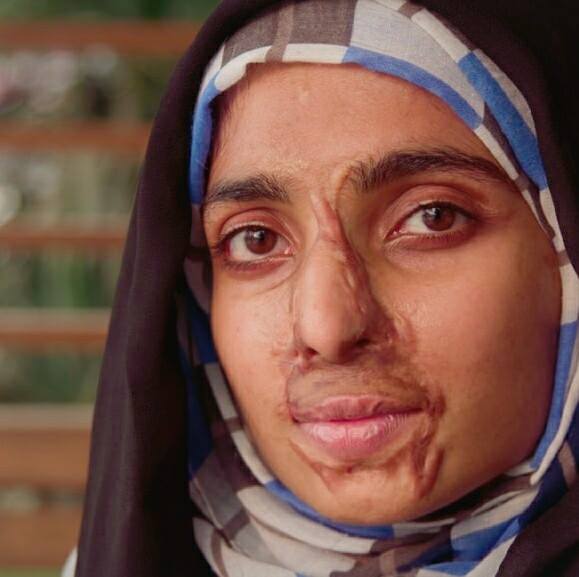 Suman's case lacked eyewitnesses, and she alleges that her brother-in-law bribed the police. She also felt that the judge was biased and requested a change in the investigation team and judge. It took her a year and a half to finally receive justice.
'He was insisting that I had poured the acid on my own face. The judge then ordered an examination of our hands. He refused to get his hands examined. My medical report mentioned no burn marks on my hands. It went in my favor. The police had also recovered the bottle. He admitted in remand that he had done it,' she said.
Suman's attacker was sentenced to life imprisonment and a fine of two million rupees. According to Suman, he died in jail two years ago due to a cardiac arrest. He had only served five years of his sentence. Ali says that both her family and his family blame her for his death.
After her attack, Suman reached out to the Acid Survivors Foundation (ASF), a nonprofit organization based in Islamabad that helps acid attack survivors in Pakistan. They sponsored her first two surgeries while her friends later raised funds on social media for further operations.
The Scourge of Acid Attacks
Suman's experience is just one example of the many cases of acid attacks that occur against girls, women, and transgender individuals in Pakistan.
In a 2018 Thomson Reuters survey, Pakistan ranked fifth for the highest rates of non-sexual violence in the world, including domestic abuse, with acid attacks often used as a means of punishing alleged transgressions.
The life scarring act is often motivated by family or land disputes, marriage proposal rejections, an escalation of domestic violence, or perceived violations of family 'honour'.
Acid attacks have become an inexpensive way to exact revenge in a highly gender based crime. According to the Acid Survivors Trust International, 80 per cent of acid attack victims are women.
Perpetrators usually aim to disfigure their victims rather than killing them. As a result, acid attack survivors like Suman continue to endure physical, emotional, and psychological trauma long after their attacks, requiring long-term support and rehabilitation. In addition, victims of acid and burns violence suffer economic and social ostracism.
Significant surgery is required by acid burns victims. According to the Depilex Smile Again Foundation – a Lahore based organisation that pays for the surgery of hundreds of acid attack victims of a year – each patient needs about 30 or 40 surgeries and skin grafts to repair the damage, which can cost up to $600 per procedure.
Until 2011, acid attack cases in Pakistan were addressed under the Domestic Violence Act 2009, which proved ineffective for such cases. However, the Naila Farhat case in 2009, in which a 13-year-old girl was attacked with acid by a man she refused to marry, pushed the Pakistani government to pass a law unique to the violence.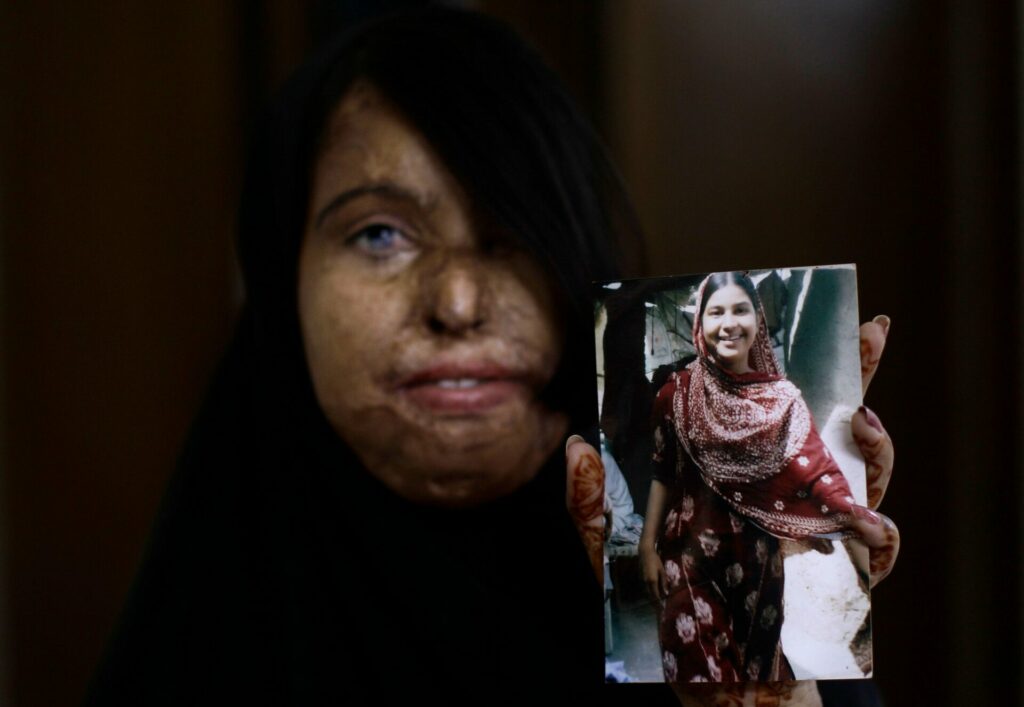 In 2012 they created the Acid Control and Acid Crime Prevention Act. A law that imposes stricter penalties on perpetrators of acid attacks – it can carry a sentence of lifetime imprisonment – and provides greater support to victims.
Some encouraging legal developments include the 2018 Acid and Burn Crime Bill. This bill ensures free healthcare and rehabilitation services for victims of acid burns in order to help them cope with the physical and psychological disabilities. It also sets life imprisonment as the maximum penalty should an attack lead to death but only 7 years for intentionally harming but not killing the victim.
New laws have apparently been effective – although firm figures are hard to come by as a significant number of cases are not reported. According to data from the Acid Survivors Foundation Pakistan, in 2018 there were 57 reported corrosive attacks with 80 victims, a 50 per cent decline from 2014, when a record 153 victims were subject to attacks. 85 per cent of those attacks occurred in Punjab province.
Acid Availability
The primary cause of acid attacks in Pakistan, especially in Punjab, is the widespread availability of cheap acid on the market. Acid and other corrosive substances are used extensively in the province by farmers growing cotton, rice, and wheat who use it for seed sterilisation and treatment.
You can buy a bottle of deadly sulphuric acid for just a few dirhams with no questions asked.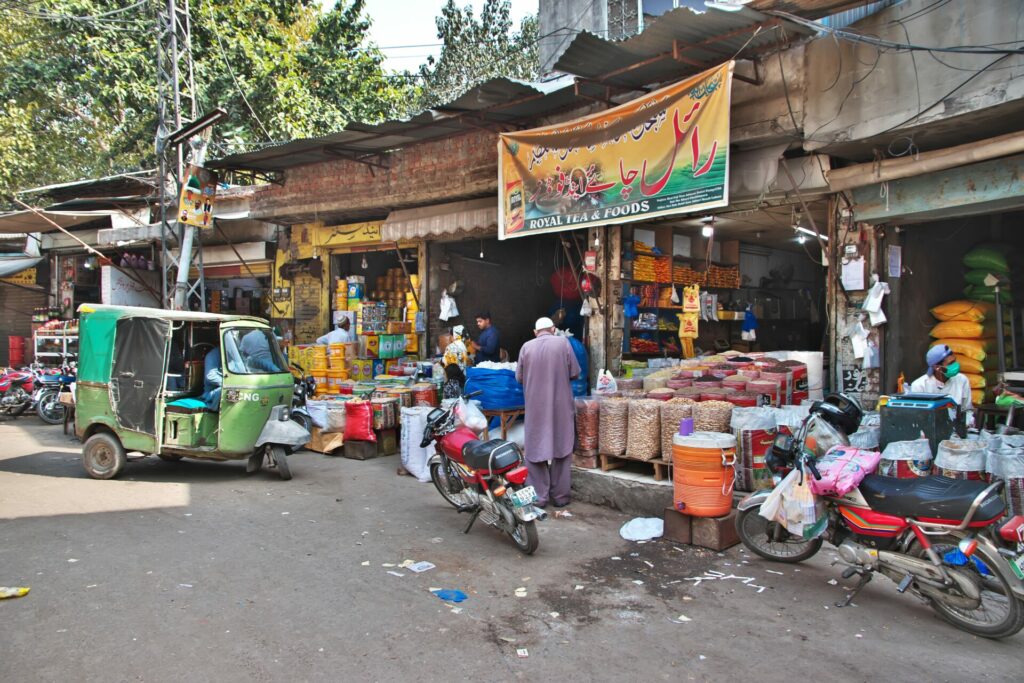 'In 50 Rupees, the life of someone can be changed forever,' explains Gul Hassan Abbas, Executive Director of Initiatives for Sustainable Development (ISD), an organisation involved in the drafting of an Acid Burns Bill.
'The investigation and trial of these cases suggest that the easy availability of acid is one of the major causes of acid attacks in the province. There is a need to regulate the sale and purchase of acid and minimise its use for non-industrial purposes. Its sale and purchase should be fully documented so that it cannot remain available for acid violence. There is no law to regulate it in Punjab,' he continued.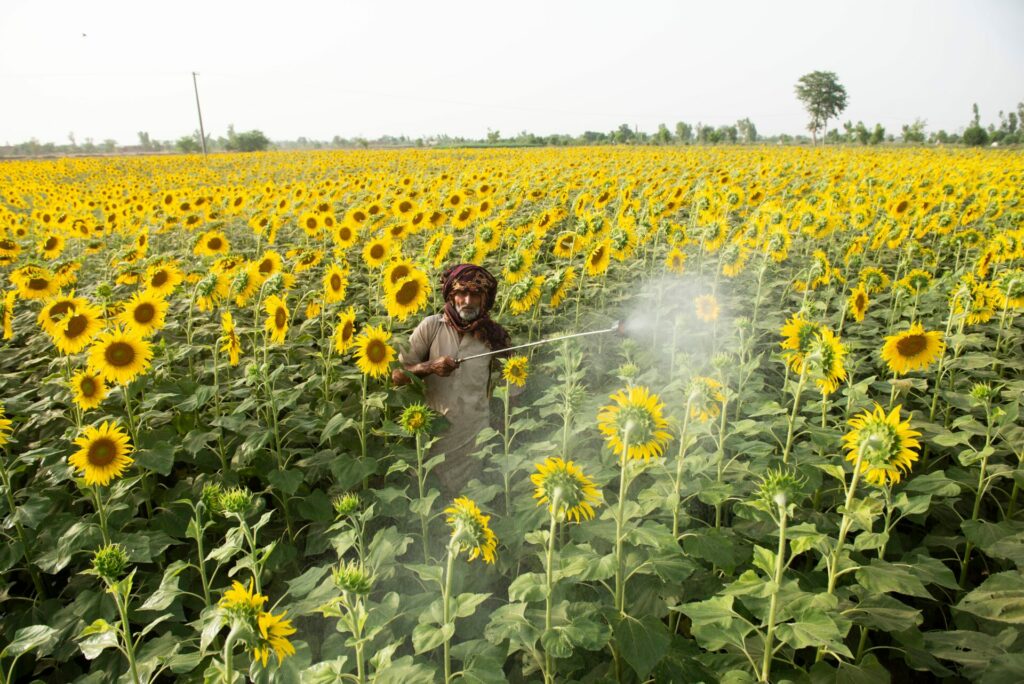 While the sale of acid and other corrosive substances is regulated under the Poisons Act, 1919, according to Abbas, it is not enough.
'The Poisons Act, 1919 dealing with sales of poisons is very old, weak and limited. It is a federal law but the provincial governments have been empowered to frame rules to regulate sale and purchase of poisons. However, the rules have not been framed and the law addresses death or mischief by poisons only, not by acids or other corrosive substances.'
Suman Ali now lives alone. Her family hold her responsible for ruining the marriage of her elder sister and death of her husband in jail. Despite this, Suman maintains her morale. She continued her education, but wearing a veil to avoid uncomfortable questions. She is now working as a journalist in a private news organisation in Lahore and is surrounded by friends who don't judge her for the scars or her past.
Opening Image credit: Nusrat, 32, from Muzzafargarh, Pakistan. Photography Ann-Christine Woehrl / IN/VISIBLE / Edition Lammerhuber
For more stories of people making a difference head to our CHANGE MAKERS section