If you'd looked up this week you could have seen a house-size asteroid zoom past Earth to pass between us and the moon, or glimpsed a space rock the size of a plane doing a fly by at 43,515 kms per hour. That's fast.
There are currently 1,298,210 known asteroids in space and while not all of them are dangerous, if just one got knocked off its orbit – after interacting with a planet's gravitational field – it could start hurtling towards Earth.
Attack of the Asteroids
In 1908 a huge chunk of asteroid destroyed millions of trees across 2,200 square kms of Siberian forest on June 30, 1908 in what was the Earth's largest impact in recorded history. It would have been a disaster of altogether different proportions if this Tunguska asteroid had landed in a city or populated area.
And in 2013 an asteroid exploded over Chelyabinsk in what was called a 'wake-up call' for near-Earth object detection and planetary defence.
So to avoid an Armageddon-style disaster – we've all seen Bruce Willis make the ultimate sacrifice in the film *swoon* to save humanity from an asteroid strike but don't want a real life replay – NASA continuously monitors these space rocks and lets us know when we can expect to see one passing close to our planet.
The house-size asteroid, MR1, come as close as 2.2million kilometres which might not sound very near but is considered close in astronomical distances.
Last month NASA warned about a bus-sized asteroid, called JL1, racing past Earth at a range of 'just' 2.4 million kilometres while travelling at 26,316 kilometres per hour. In March scientists studied an asteroid big enough to wipe out a city in a close encounter with us and the moon's orbit that only happens about once a decade.
City Killer Space Rock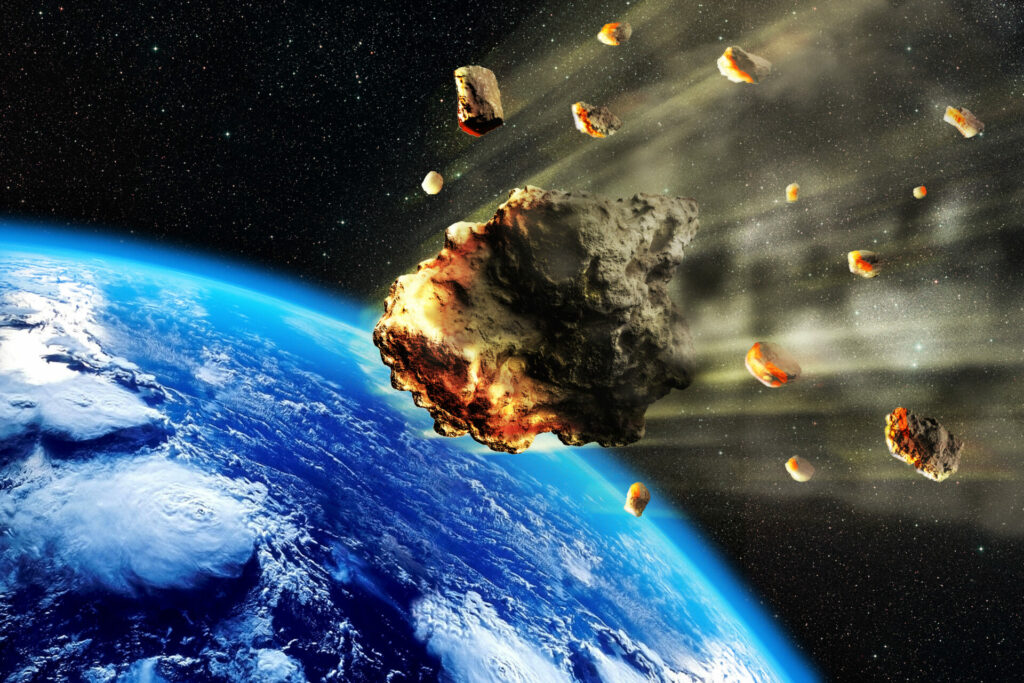 'There is no chance of this 'city killer' striking Earth, but its close approach offers a great opportunity for observation,' said the European Space Agency's planetary defence chief, Richard Moissl.
Today – Friday June 30 – is the United Nationals' International Asteroid Day, which highlights the risks posed by asteroids and what is being done to keep us and Earth safe.
Asteroid Day was co-founded by musician Brian May of the rock group Queen, who is also an astrophysicist, Apollo 9 astronaut Rusty Schweickart, filmmaker Grig Richters, and private sector research group B612 president Danica Remy.
A number of unmanned missions are underway, or being planned in the near future, to explore asteroids, and the European Space Agency's Near-Earth Object Coordination Centre in Italy continues to coordinate asteroid observations and assess risks from newly discovered objects.
Asteroids are believed to be debris left over from the formation of the solar system around 4.6 billion years ago. But even though there are so many of them in space, only a few spacecraft have interacted with them.
One was NASA's Double Asteroid Redirection Test (DART) which successfully shifted the asteroid Dimorphos from its path. It wasn't considered a threat but the mission was a test run in case danger from space did emerge.
'All of us have a responsibility to protect our home planet. After all, it's the only one we have,' said NASA Administrator Bill Nelson.
'This mission shows that NASA is trying to be ready for whatever the universe throws at us. NASA has proven we are serious as a defender of the planet. This is a watershed moment for planetary defence and all of humanity, demonstrating commitment from NASA's exceptional team and partners from around the world.'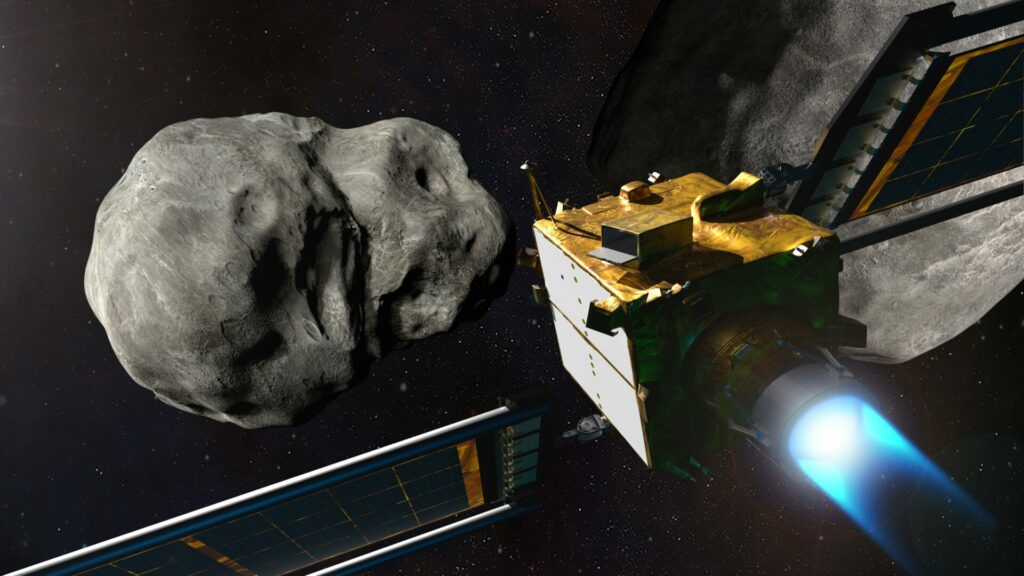 Nancy Chabot, the DART coordination lead from the Johns Hopkins Applied Physics Laboratory (APL) in Laurel, Maryland, said: 'DART has given us some fascinating data about both asteroid properties and the effectiveness of a kinetic impactor [smashing the spacecraft into the asteroid] as a planetary defence technology.
'The DART team is continuing to work on this rich dataset to fully understand this first planetary defence test of asteroid deflection.'
Currently the European Space Agency is building a new multi-optic 'Flyeye' telescope near Milan, which will facilitate the automated detection of asteroids once in operation.
'The work of ESA and the international planetary defence community is a great example of how to address this important hazard,' says ESA Director General Jan Wörner. 'An asteroid impact is the only natural disaster we might avoid if we see one coming soon enough.
'Even when the threat is low, governments and international organisations such as the UN working together show that it is possible to get ready in advance and mitigate damage from a global threat that can affect anyone, anywhere.'
The agency's ground stations have contributed communication coverage for Japan's Hayabusa2 mission, which is now headed Earthward after collecting samples from an asteroid.
Asteroid Belt Mission

The United Arab Emirates is planning to explore the solar system's asteroid belt in a bid to unearth clues about the origins of life on Earth.
It is building a spacecraft to launch in 2028 to study seven asteroids. It will travel more than 5 billion kilometres, and surpass Mars, at speeds of up to 33,000 km per hour over seven years of exploration, Dubai's ruler, Sheikh Mohammed bin Rashid Al Maktoum, outlined in May. The spacecraft is named MBR, after the leader.
'The remarkable journey will be 10 times the distance covered by the Hope Probe,' Al Maktoum said at the time, referring to the UAE mission to Mars in February 2021.
The UAE became the first Arab country – and the second country ever – to successfully enter Mars' orbit with the probe. The mission will study organic compounds, like water, found on the surface of the asteroids.
The announcement comes after UAE astronaut Sultan al-Neyadi become the first Arab to undertake a spacewalk in April.