Last summer, motorists were able to purchase the world's first production solar powered car. The Lightyear 0 was developed by a firm in the Netherlands and was ready to drive away if you could afford the eye-watering price tag of AED918,125 (£201,335).
This year the solar car market expands to include the affordable Sion, from a rival German manufacturer, Sono Motors. Also in 2023, the first hyper-efficient solar-panel-equipped Aptera three-wheeler vehicles will begin to roll off the production line in California.
For those waiting for the solar car revolution, it has taken 67 years to get here. Lightyear is already advanced in its plans to scale the technology in the Lightyear 0 into a more affordable model, the AED110,175 (£24,160) Lightyear 2, which is expected to hit the market in 2024/2025.
Meanwhile there are 19,000 pre-orders for the AED91,855 (£20,142) Sion and 27,000 customers lined up to take possession of a new AED95,117 (£20,858) Aptera. And for city dwellers, the micro-sized Squad Solar City Car promises 20km per day of free solar energy travel in European type weather conditions.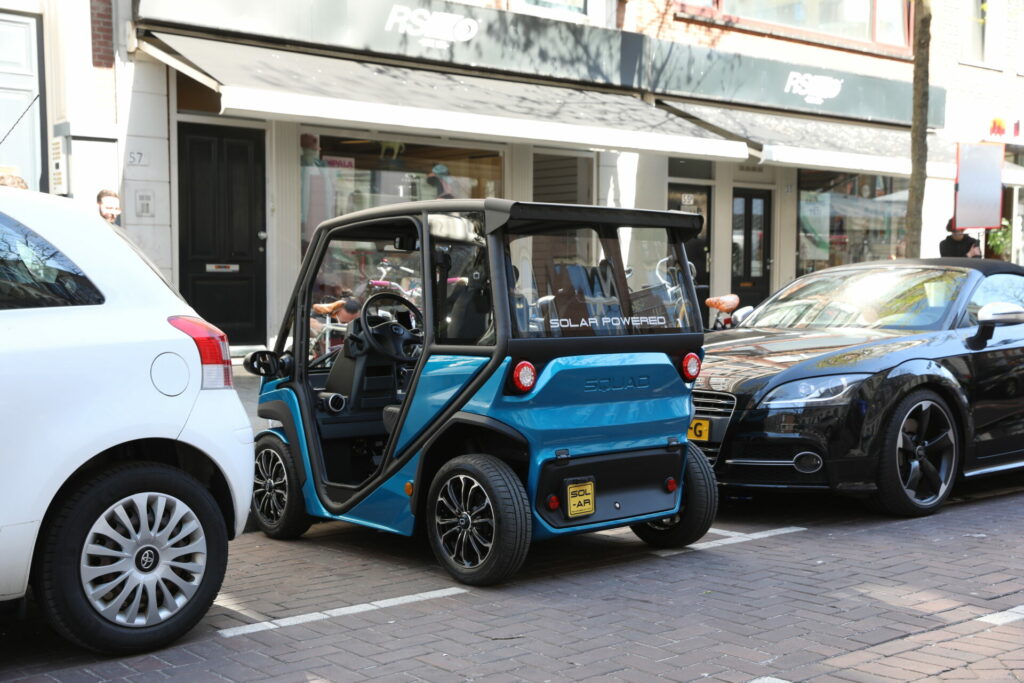 Solar Cars' Sunny Future
Within the next ten years, solar cars will become increasingly common, particularly in sunny countries and those where the electric vehicle (EV) charging infrastructure is less developed.
Figures provided by Lightyear, for example, claim that in sunny conditions, owners will get 70kms a day of range from solar alone. Residents of sun-kissed nations like the UAE, or Portugal ,with an average 35km a day commute would, therefore, only have to plug in to the mains to top up the battery once every seven months. When the sun isn't shining an overnight charge from a conventional home power socket provides 300km of range.
If you lived in less sunny Amsterdam and had a 40km a day commute you would only need to charge your Lightyear 0 solar car nine times a year. In comparison, you would have to charge a VW ID.3 35 times.
Surprisingly, solar powered cars are not new. The first prototype was invented in 1955 by General Motors employee William G. Cobb. His Sunmobile was a 15-inch balsa wood model with a small motor powered by 12 selenium photovoltaic cells. His idea never took off commercially however, and solar cars remained a curiosity.
In 1976 British engineer Alan Freeman developed the first full-sized solar powered car (which also had pedals) that could be legally driven on a public road. The British weather made it inefficient, however.
In 1980, a team of researchers from Tel Aviv University developed the first civilian car powered partially by solar energy. The Ugly Duckling, as it was named, weighed more than 1,320 pounds (598kgs) and had 432 solar cells creating 400 watts of power. But solar-powered vehicles remained science experiments and the preserve of engineering students.
In December of 1982, the Quiet Achiever completed the first transcontinental journey powered entirely by photovoltaic solar cells. It was manned by Australian adventurer Hans Tholstrup and developed by Australian brothers Larry and Garry Perkins with a sponsorship from BP.
It traversed Australia from west to east, (4,000 km) with an average speed of 14 miles per hour. The journey was completed in under 20 days. To put this into perspective, the first gasoline-powered car took 30 days to complete the same trip.
Tour De Sol
In 1985 the first rally for solar powered cars, the Tour de Sol, was held in Switzerland. Of the 72 vehicles that started, 50 finished.
In the following years rallies and competitions for solar cars took place all over the world and prototypes broke records for speed and distance. In 2010 engineering students built the first ever Palestinian solar car from scratch with limited funds and resources. A year later, a team from the University of New South Wales in Australia set a speed record of 55.2 mph with their prototype, Sunswift IV.
One of the most successful development teams was based at Eindhoven University of Technology in the Netherlands, a country which pioneers solar technology and derives around 17 per cent of its energy needs from the sun.
In 2012 the team, which won the solar challenge cruiser race across the Australian outback four times in a row, built the Stella Lux, considered to be the world's first solar-powered family car. From there they founded Lightyear and in 2019 the company announced development of its first production model, Lightyear One, which evolved to become the Lightyear 0. The developers and designers used the same design ethos as in their competitive rally vehicles. The key, they realised, was efficiency.
Lex Hoefsloot, co-founder and CEO of Lightyear and part of that original Eindhoven team explains: 'The tendency has been for electric cars to look at high acceleration and large batteries. Those cars get heavy and heavy cars that accelerate quickly need high power.'
The Lightyear 0 weighs about half the weight of a Tesla Model S and trades acceleration for range and efficiency. It has a motor on every wheel so there are no gears and every bit of energy generated goes directly to the motors. 'That makes it more efficient, therefore you can drive more,' says Lex.
It is also incredibly aerodynamic. So much so that during a road test by Youtube EV show Fully Charged, when coasting on a flat road the car barely lost speed.
While Lightyear was developing its commercial vehicle, Aptera Motors, based near San Diego, began taking orders for their solar powered car in December 2020, describing it as the first solar electric vehicle that requires no charging for most daily use. Its rooftop 700 watt solar panel provides 40 free miles of solar charging per day. It is also designed to be hyper-efficient.
Chris Anthony, Aptera CEO explains: 'Sixty per cent of energy at highway speed in any type of transportation device goes in pushing air out the way. Aerodynamics is really important if you want to make an efficient vehicle.'
The vehicle weighs 2000lbs (907kg) and is made from a composite material six times tougher than steel for its weight. Like the Lightyear 0 it has in-wheel motors to reduce weight, drag and energy loss. The entry level model is fitted with a 25kwh battery that gives 250 miles of range on a full charge. An optional 100kWh battery can run the car for 1000 km on a single charge.
The Lightyear 0 and the Aptera are certainly a huge leap forward from the prototypes developed as science experiments that trundled across Australia in those early solar car rally days, but both have limitations. The Lightyear's is the price tag. The Aptera, while much more affordable, will not appeal to everyone as its three-wheel design means it is classified as a motorcycle in the US.
Solar Game Changer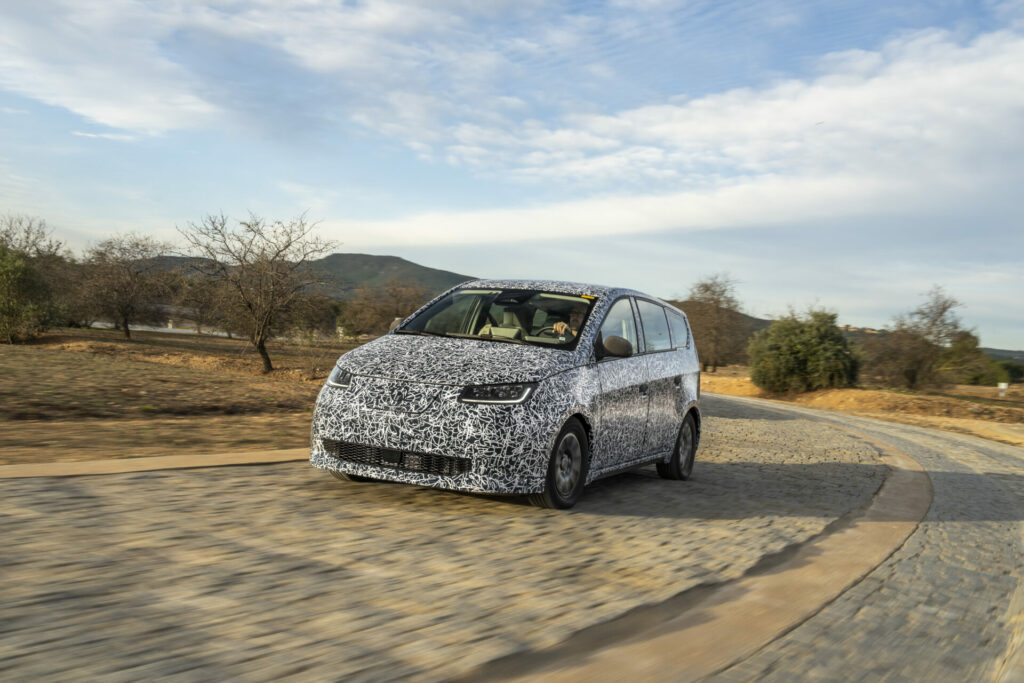 The real gamechanger, it is predicted, will be the Sion, which is a no-frills, spacious, affordable family hatchback described as the first solar electric vehicle for the masses. It started life as a prototype built by two teenagers in a shed in Germany.
It's not fast, attractive or luxurious, but it is practical, and the boxy design allows the manufacturer, Sono, to cover it with 456 mono crystalline silicon solar cells that generate an average of 112 extra kilometres a week, even in cloudy conditions. When the sun isn't out, the car can be charged from the mains. Its battery has a range of 305km (190 miles).
It also comes with an app that allows owners to rent out their vehicle when not using it and to sell any surplus power generated by the panels to other EV owners.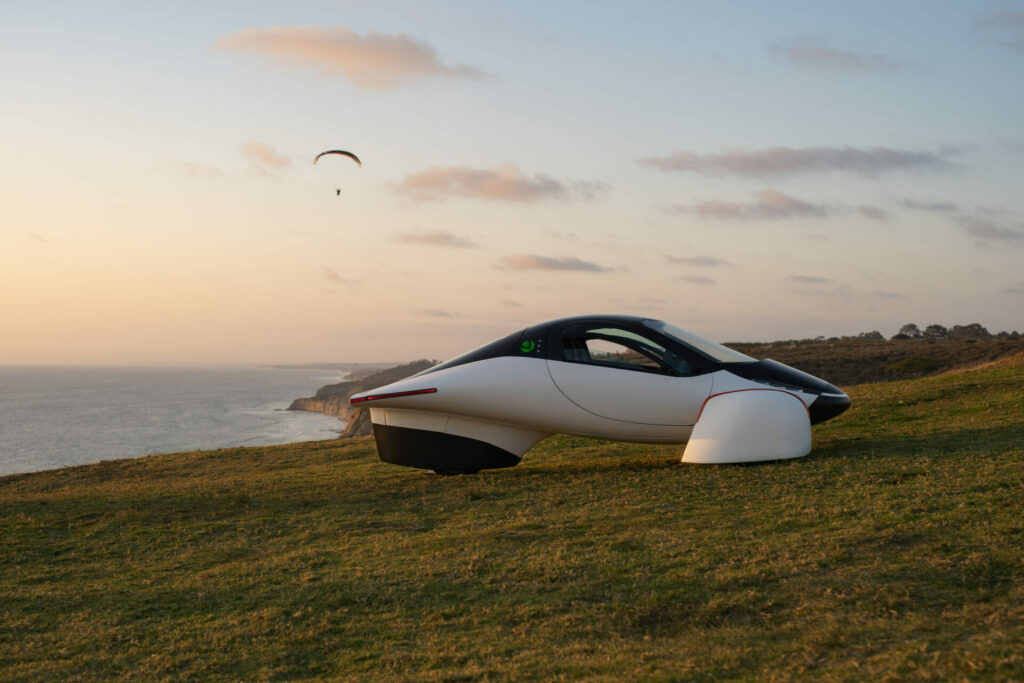 Formula One driver Nico Rosberg is a fan. At a recent test drive, he said: 'An average person in the city drives 100km a week, and this car can give you an extended range of 112km per week just with the solar power."
With an entry price of AED91,726 (£20,113)it is cheaper than a Nissan Leaf, a VW ID3 and almost every other electric car on the market. No wonder then that 19,000 people have already pre-ordered. The company plans to manufacture 250,000 over the next seven years.
Sono, which says it is on a mission to make every vehicle solar, has also launched a range of solar panels that can be fitted to buses and trucks to power electric systems saving some 1500 litres of fuel a year.
With so much promise in the sector, even former sceptics are becoming solar-powered converts. Elon Musk, the Tesla and Space X boss, is one. He ruled out putting solar panels on Tesla cars when he was asked about it in 2017. Now he has changed his mind revealing in a Tweet that solar panels will be an optional extra on Tesla's Cybertrucks.
So while many have been critical of the limitations of solar power in the past, we now appear to be at a tipping point, beyond which the future looks bright, because the future is sunshine.