As the UAE community unites to support Palestine, celebrity hairstylist Deena Alawaid is offering affordable haircuts at The Collective salon this Sunday, with all proceeds going to those in need.
A group of hair stylists from across Dubai are bringing their skills for the day, and volunteering their time to help raise funds for humanitarian aid and relief in Gaza.
Offering cuts and blowdries for AED275, all proceeds from the day will be donated to this cause.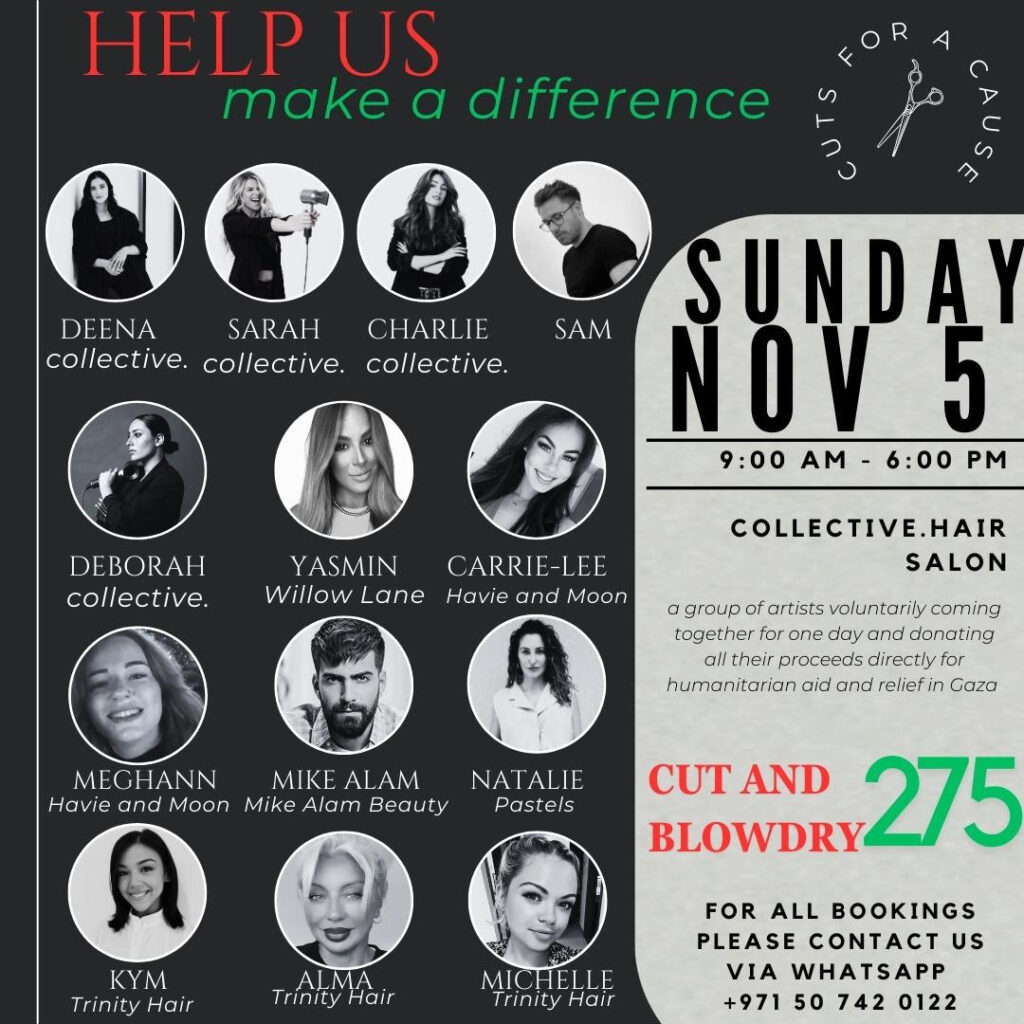 Deena, originally from Canada, has become one of the most requested stylists in Dubai for session and editorial styling.
Happening at hair salon, Colletive located in Al Quoz, clients will be accepetd from 9.00 am to 6.00 pm.
You can book your slot now by messaging +971 50 742 0122