The headlines around the globe were as lurid as they were shocking: 'Murder by malnutrition' and 'Vegan parents who left baby girl malnourished avoid jail,' screamed the front pages this summer. Suddenly everyone was talking about the plant-based diet that's skyrocketed in popularity as a sure-fire death sentence rather than a lifestyle choice.
It's true that meal-delivery apps now have a smorgasbord of vegan options, and research shows that 15 per cent of retail milk sales are now plant-based, and 60 per cent of GEN Z and Millennials are actively reducing or seeking to reduce their meat and dairy consumption.
But with these terrifying stories of parents being prosecuted for the neglect, abuse or even death of their malnourished vegan children causing a global outcry, families on a plant-based only diet have been hit with a barrage of criticism from the media, health professionals, teachers and even meat eaters eager to voice their 'we told you it would all end badly' opinion.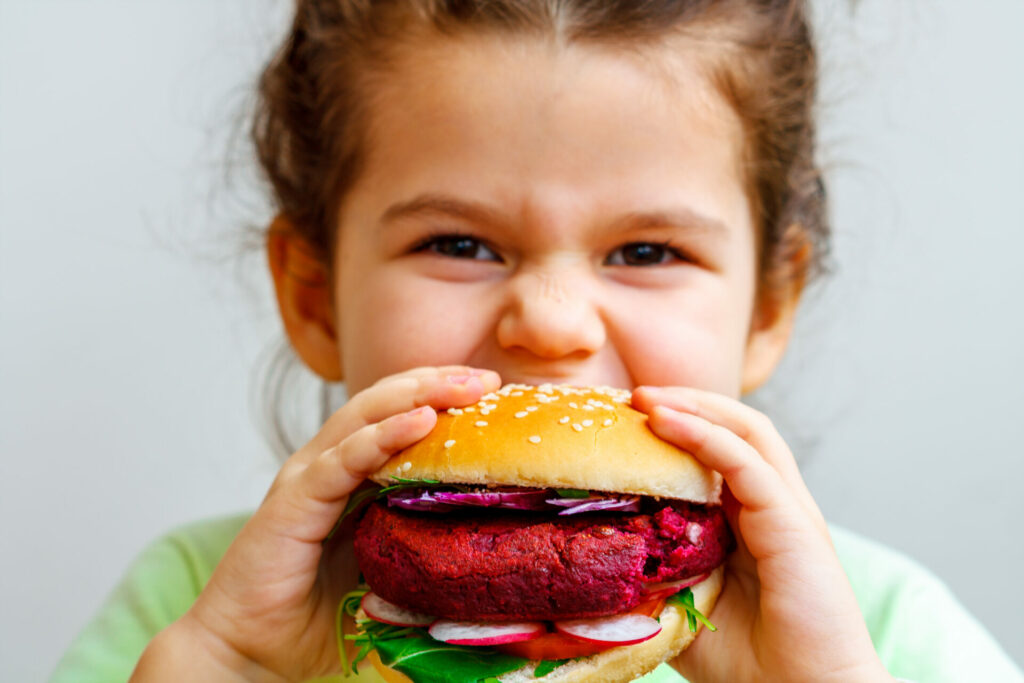 No one is disputing that mothers like US-based mother, Sheila O'Leary, deserve a possible lifetime prison sentence for the first-degree murder of her 18-month-old son Ezra, who died of malnutrition after being fed a diet of raw fruit, vegetables and breast milk. But what's the truth behind such tragedies? The Ethicalist spoke to experts and parents to find out how to raise a vegan child safely…
Behind the headlines
Children coming to harm from being vegan is extremely rare, which is why such stories make the front pages. 'The perception that a plant-based diet is dangerous and unhealthy is very wrong,' says Liz van Graan, a South African mother of two, whose website Vegan Kids Dubai is dedicated to debunking the negative myths that often surround veganism for children. 'Simple research or consulting with a health professional who is familiar with veganism will set parents' minds at ease.'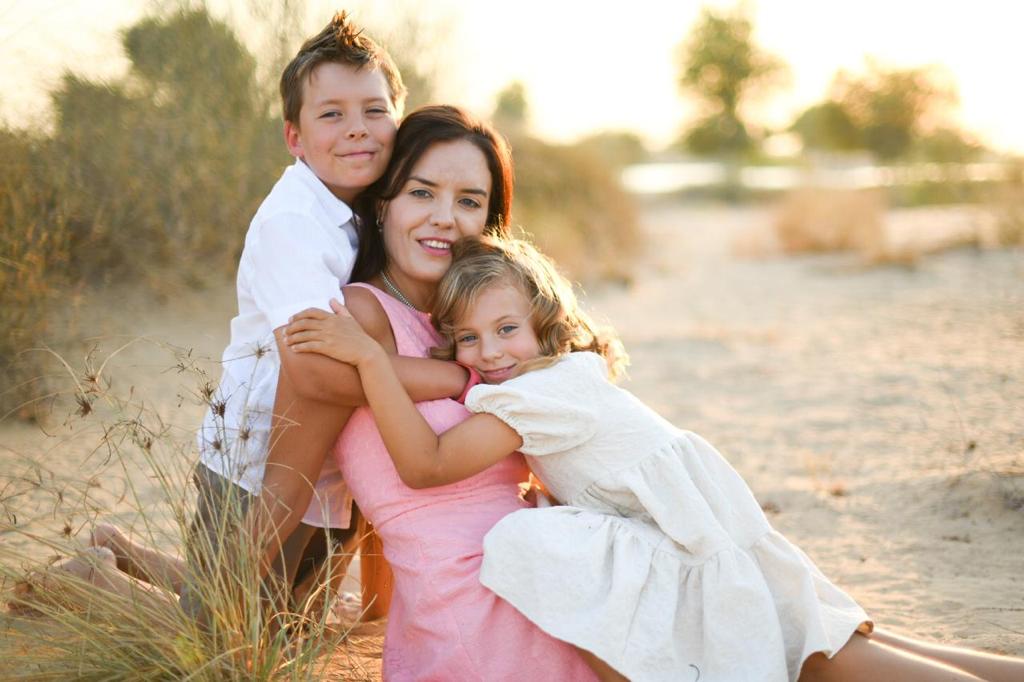 Dr Federica Amati PhD ANutr, a Medical Scientist and Nutritionist with roles at Imperial College London and the World Health Organisation, agrees. 'Individual reports of tragic cases of malnourishment – including neurological damage due to vitamin B12 deficiency and even death – persist in the media, but are luckily rare,' she says. 'Serious malnourishment is more likely to result from neglect than from trying to follow a vegan diet.'
Indeed, Sheila O'Leary hadn't fed baby Ezra for one week before he died – the kind of severe neglect and subsequent malnutrition that would have a disastrous impact on any child, regardless of what they usually ate.
But Dr Amati cautions that children on strictly plant-based diets must be carefully monitored. 'There is scientific evidence to show that vegan children are likely to have poorer bone health and may have a higher intake of ultra-processed (junk) foods, and they are not always receiving adequate supplements of certain nutrients such as vitamin B12, which is crucial for brain health,' she says.
'Children can be safely raised as vegans, as long as the parents are very well informed on meeting nutritional requirements with a vegan diet, which is trickier than meeting requirements for adults following a vegan diet.'
Different diet needs
What babies and children eat is of critical importance. Many major organs such as the brain and pancreas are still developing during childhood, and between birth and the age of three a child's body size doubles and their weight increases by a factor of five. As a result, children's nutritional needs are significantly higher than adults', and any lack of vital nutrients can lead to severe and sometimes irreversible developmental disorders.
Most of the concern about children following a vegan diet is the risk of them becoming deficient in nutrients such as calcium, iron, vitamin B12, and folate, and the belief that these are easier to obtain from animal-derived sources – although an imbalanced, highly processed omnivorous diet could also lead to these same nutritional deficiencies, of course.
And yet there's no denying that plant-based diets have many health benefits: they've been shown to reduce the risk of chronic diseases such as obesity, type 2 diabetes, cardiovascular diseases, and some types of cancer.
A UAE-based vegan mother, Staceylee Mudaly, has been raising her three children, aged five, three and six months, as vegans for the past two-and-a-half years. She says that her children are far healthier now than when they were eating meat, though she makes sure they don't miss out on vital nutrients.
'My kids take a multivitamin, vitamin D, B12 spray, and Vitamin C supplements, as well as a probiotic,' Staceylee explains. 'We do regular testing for them every six months, in which I take them for a full blood count to ensure they are meeting all the nutritional guidelines. My children are hitting all their key milestones.'
'As vegans we often come up against the misperception that our children might miss growth milestones or miss out on key nutrients because they're not eating meat or drinking animal milk. But I know for sure they are still getting everything they need, just in a different form.
'If most families did blood tests like I do with my kids, I can guarantee that 90 per cent of those kids out there who are eating meat would fall short of their nutritional milestones.'
Kids' Vegan Diet
The Academy of Nutrition and Dietetics states that 'appropriately planned vegetarian, including vegan, diets are healthful, nutritionally adequate, and may provide health benefits for the prevention and treatment of certain diseases. These diets are appropriate for all stages of the life cycle, including pregnancy, lactation, infancy, childhood and adolescence.'
That means a diet made up of whole plant foods such as nuts, seeds, vegetables, pulses, legumes, whole grains and fruits. 'But in reality, vegan diets are often high in ultra-processed foods such as flapjacks, crisps, rice cakes and pre-prepared vegan meals, which are not environmentally friendly or nutritious,' warns Dr Amati.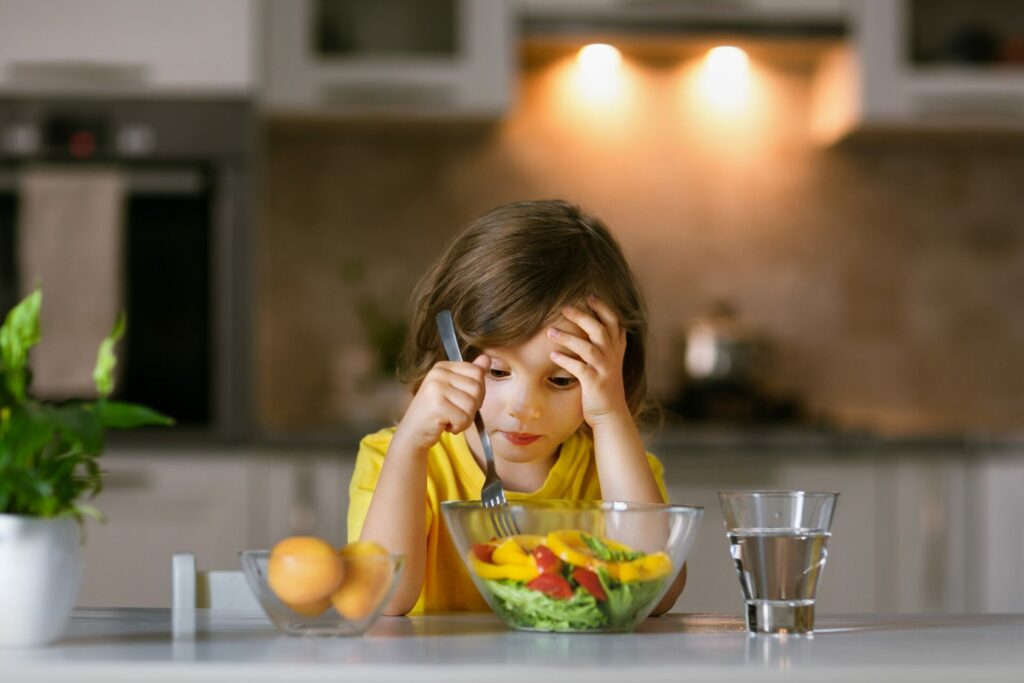 She recommends a more flexible plant-based or vegetarian diet for very young children, rather than a fully vegan diet.
'The advice I would give is to consider a lacto-ovo-vegetarian diet until the age of five years and transition to a fully vegan diet with appropriate supplementation and guidance after that,' Dr Amati says. 'For those who are set on raising their child as a vegan from birth, it's really important to factor in the commitment, expert guidance, planning, resources and supplementation necessary for good growth and health – I would strongly recommend not to embark on vegan weaning without expert guidance.'
Vegan Kids Dubai founder Liz, who completed a plant-based nutrition certification last year, finds this advice 'outdated'.
'Children below five years can thrive on a plant-based diet without consuming animals,' she says. 'All nutritional needs can be met by vegan alternatives, fruits, vegetables, starches and legumes, and it's important to be honest with children about where their food comes from.
'There are many people with negative outlooks about children and veganism, but I try to fight this stigma and show the critics that vegan kids are healthy and normal.
'People are gradually becoming much more open to veganism now, so if anyone feel like they want to make the shift, now is definitely a great time to do it.'
Why raise your child as a vegan?
At its most basic level, veganism is about cutting out anything that involves the exploitation of living creatures in any way. This means eating no meat, eggs or dairy, but also eschewing anything that involves animals at any point in its process – such as honey, leather, silk, and even the animal-derived E-numbers found in many cosmetics and toiletries.
But it's not just about rejecting animal cruelty. Concern over the negative health consequences of consuming meat and dairy from creatures that are routinely treated with hormones and antibiotics is another motivator, while livestock farming generally is associated with excessive exploitation of environmental resources. Indeed, vegan and plant-based diets are a crucial component of global sustainability: the United Nations Intergovernmental Panel on Climate Change (IPCC) has consistently proposed plant-based diets as a viable solution to the climate crisis.
As we battle droughts, wildfires, and extreme weather scenarios all around the world, understanding and promoting the benefits of a plant-based lifestyle has never been more important.
Vegan Swaps: Plant-based sources of key nutrients
CALCIUM
Calcium is needed to maintain healthy bones and teeth. Non-vegans get most of their calcium from milk, cheese and yoghurt, but vegans can get it from:
green, leafy vegetables such as broccoli, cabbage and okra
fortified unsweetened soya, pea and oat drinks
calcium-set tofu
sesame seeds and tahini
pulses
brown and white bread (in the UK, calcium is added to white and brown flour by law)
dried fruit, such as raisins, prunes, figs and dried apricots
VITAMIN D
The body needs vitamin D to regulate the amount of calcium and phosphate in the body and keep bones, teeth and muscles healthy. Good sources of vitamin D include:
exposure to sunlight, particularly from late March/early April to the end of September – remember to cover up or protect your skin before it starts to turn red or burn
fortified fat spreads, breakfast cereals and unsweetened soya drinks (with vitamin D added)
vegan vitamin D supplements
IRON
Iron is essential for the production of red blood cells. A vegan diet can be high in iron, although iron from plant-based food is absorbed by the body less well than iron from meat. Good plant sources of iron are:
pulses
wholemeal bread and flour
breakfast cereals fortified with iron
dark green, leafy vegetables, such as watercress, broccoli and spring greens
nuts
dried fruits, such as apricots, prunes and figs
VITAMIN B12
The body needs vitamin B12 to maintain healthy blood and a healthy nervous system. Many people get vitamin B12 from animal sources, such as meat, fish and dairy products. Sources for vegans are limited and a vitamin B12 supplement may be needed. Sources include:
breakfast cereals fortified with B12
unsweetened soya drinks fortified with vitamin B12
yeast extract, such as Marmite, and nutritional yeast flakes which are fortified with vitamin B12
OMEGA-3 FATTY ACIDS
Omega-3 fatty acids, primarily those found in oily fish, can help maintain a healthy heart and reduce the risk of heart disease when eaten as part of a healthy diet.
Evidence suggests that plant sources of omega-3 fatty acids may not have the same benefits in reducing the risk of heart disease as those in oily fish. But you can help to ensure a balanced diet by eating rich plant sources of omega-3 fatty acids. Sources suitable for vegans include:
ground linseed (flaxseed) oil
vegetable (rapeseed) oil
chia seeds
shelled hemp seeds
walnuts