The UAE's Rashid Rover was just a few minutes away from landing on the Moon when the ground control team lost contact with the spacecraft it was travelling in, according to the latest reports from mission control.
The Hakuto Mission 1 Lunar lander — which was carrying the Emirati-made vehicle — was supposed to land on the surface of the Moon at 8.40pm on Tuesday (UAE time). 
However, the Japan-based startup ispace said its control centre in Nihonbashi, Tokyo 'has not been able to confirm the success of the lunar lander'. Communications ceased as the lander descended the final 10 meters, travelling around 25 kph.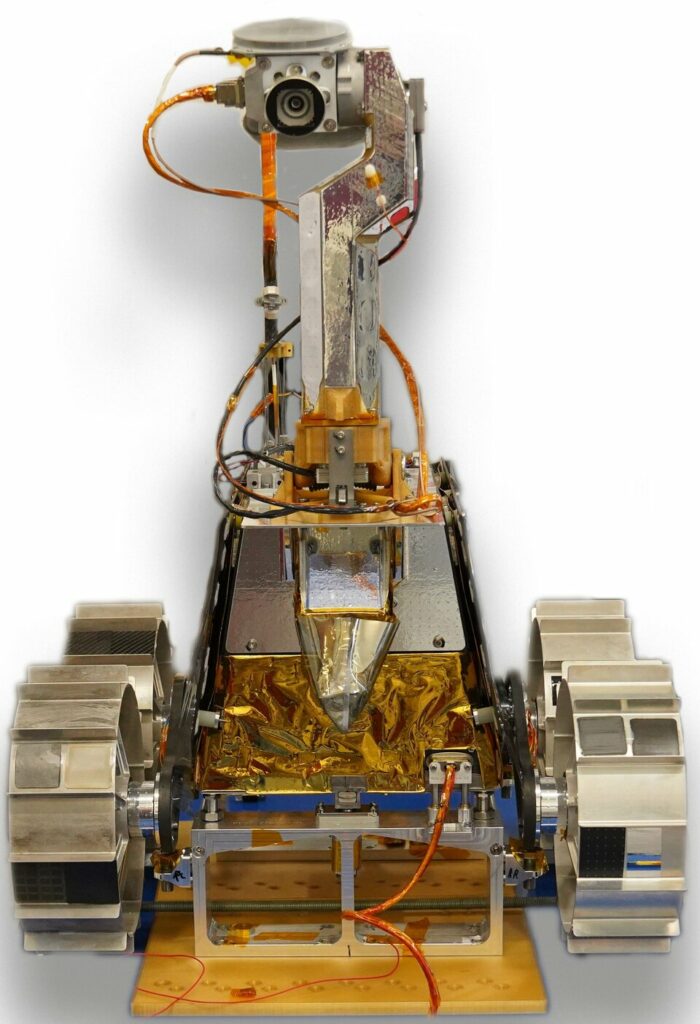 In its first official statement since the Japanese spacecraft made what is described as a 'hard landing' on the lunar surface, the Mohammed bin Rashid Space Center (MBRSC) in Dubai has said it is proud of its achievements and vowed to continue going forward in its space programmes.
'After getting this close to the Moon, the MBRSC team is inspired and believes that greater accomplishments are yet to come in our pursuit of space exploration,' read the statement posted on MBRSC's social media channels.
'While the Rashid Rover and other payloads onboard the lander did not get the chance to continue on their respective missions, the team at MBRSC is still proud of the achievements, including developing a rover and becoming the first Emirati and Arab lunar mission to enter the Moon's orbit.'
Moon Mission
It was hoped The UAE would become the first Arab country to land on the lunar surface after the US, Soviet Union (as it was then), and China.
The rover – named after the late Sheikh Rashid bin Saeed Al Maktoum – was sent to space from Cape Canaveral Space Force Station in Florida in a SpaceX Falcon 9 rocket and has spent the last four months in space.
Lunar Rescue
The main aim of the mission was to provide information about Moon dust, the lunar surface, mobility in low gravity, and surface conditions. The explorer probe will also send back images and collect data on lunar soil and dust once it reaches the lunar surface.
Weighing only 10kg with payload and measuring 70cm in height, and 50cm in both length and width, Rashid Rover – which is almost the same size as an aircraft passenger's regular carry-on luggage – has been designed as the most compact vehicle so that it could traverse and explore the Moon's surface.