The world's busiest shipping lane is set to see a return to the graceful days of sail, as a wind-powered catamaran service starts to operate between Dover, in the UK, and the French port of Boulogne-Sur-Mer.
The SailLink ferry will offer environmentally-friendly English Channel crossings for 12 passengers, with each one-way trip lasting a leisurely four hours, as opposed to 90 minutes by the conventional ferry and 35 minutes on the car-carrying Le Shuttle train.
The organisers say the twin-hulled 12m long vessel, named Mago Merlino, is looking to attract cyclists and foot passengers with an eye for a unique travel experience in a sustainable manner.
Passengers will be dropped off at marinas close to cultural centres rather than the conventional out-of-town vehicle terminals.
The sail service however will run alongside existing ferry companies to ensure passengers' travel itineraries are not interrupted should bad weather hamper schedules.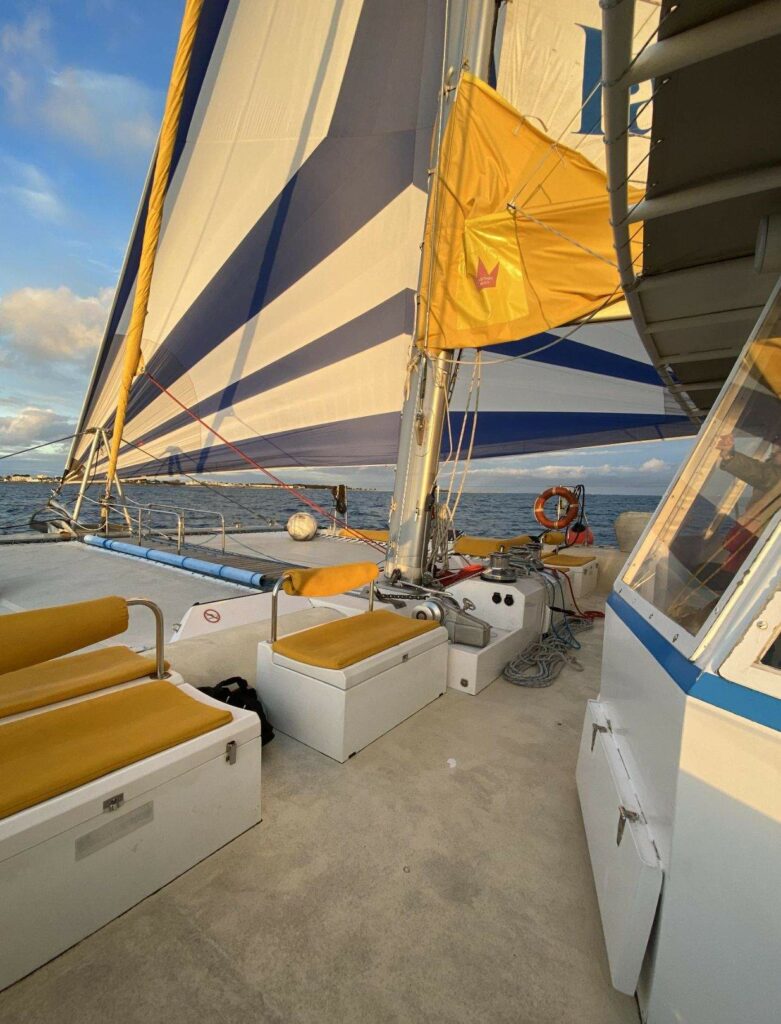 Andrew Simons, a sailor, boatbuilder and environmental scientist, is the co-founder of the project.
He said: 'We are delighted to commence our first crossing between these two great ports. In Dover there is a wealth of history and activities. And in Boulogne there is a beautiful beach and old town, as well as the largest sea-life aquarium in Europe.'
If passengers wish, they can help the crew by taking part in marine sampling operations for the company's research partners, with include Boulogne's Nausicaa sea-life centre.
The service is scheduled to operate pilot crossings of the sea lane, which accommodates up to 600 vessels a day, from September 10th to the 18th, with a full service set for next year. Cost is £85 (AED350) one-way or £150 (AED650) for a return trip.
The company said: 'Sailing the short distance between the UK and mainland Europe should be a normality and a non-exclusive form of public transport. In this way, SailLink is just one more step towards the world we need and the one we should be handing on to our children.'
Adding: 'SailLink's ambition is to make good and healthy travel the normality. Travel and public transport are connection and this should not only be with the destinations we seek but the environment we pass through and the people we encounter.'