When you hear about a baby's birth, one of your first thoughts may be 'What can I buy?' It seems fitting – a new gift for a new life. But how do you ensure that you choose the perfect keepsake that the baby will cherish when they're grown up – and could even pass on to their children?
It's hard. After all the parents will have been bombarded with presents for the baby since long before their little one was even due to make an appearance in this world. From the baby shower to hospital dashes and first visits to see the newborn baby girl or boy at home, there would have been thoughtful and practical gifts galore.
So what do you buy the baby that seemingly already has everything? Gift giving, especially for newborns, can be a difficult puzzle to work out. We are living in a time where society is changing rapidly and past traditions are being quickly replaced. Is another money box a bit of a waste of money since coins are rarely used these days? And let's not forget how quickly babies grow and how so many delightful outfits only get worn once.
Eco Gifts
But don't worry. From a sustainability point of view, there is good news. Newborn gifts should be cherished and kept, so they won't end up in the bin. So here are some suggestions to inspire you on finding that perfect eco gift without adding to landfill and environmental concerns. 
Heirloom Toys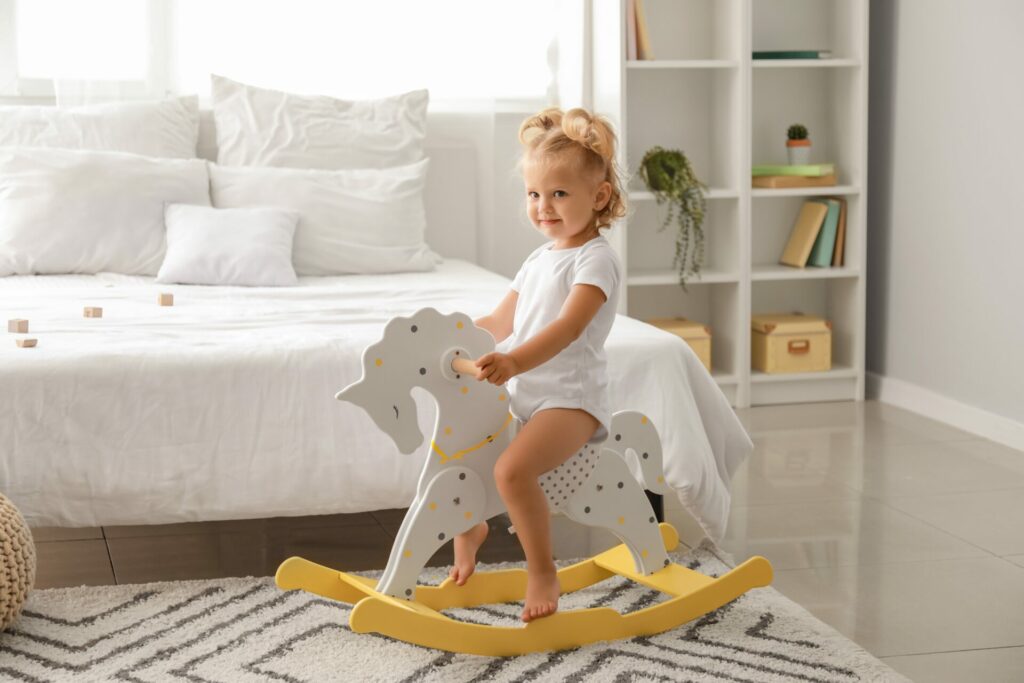 Good quality wooden toys can be played with and loved, and then passed down for generations. Not only are wooden toys safe for babies to play with, but the figures can be used for creative play and educational stories. If you are invited to a naming ceremony, a wooden toy rainbow will look beautiful in a nursery. Other eco gift ideas can be a rocking horse, a music box or an abacus. 
Plant a Tree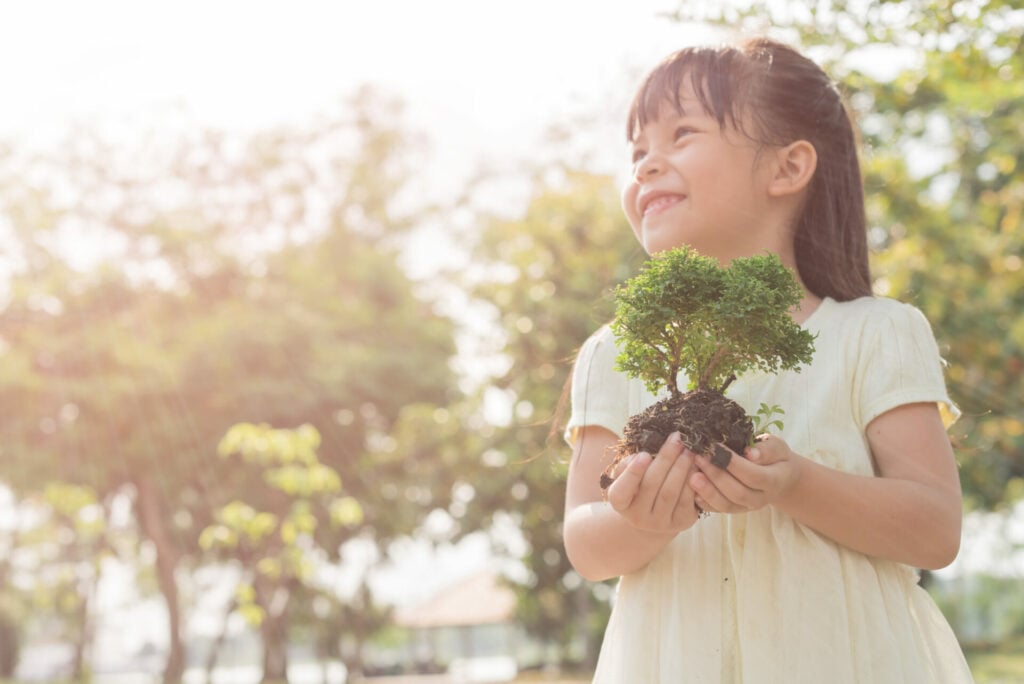 Spend money in a climate positive way by contributing to businesses that are a force for good. What could be more beautiful than a new forest for a new baby? Ecologi is a climate conscious organisation that plant trees all around the world, in the places they're needed most, so your eco gift will keep on giving, year after year. For as little as AED 120, you can gift a mini woodland of 100 trees. These will help restore biodiversity and cool our planet. Each gift includes an Ecologi profile to keep track of gifted impact, including a personal digital forest to watch trees progress, and a printable gift certificate.
Build the Bank Account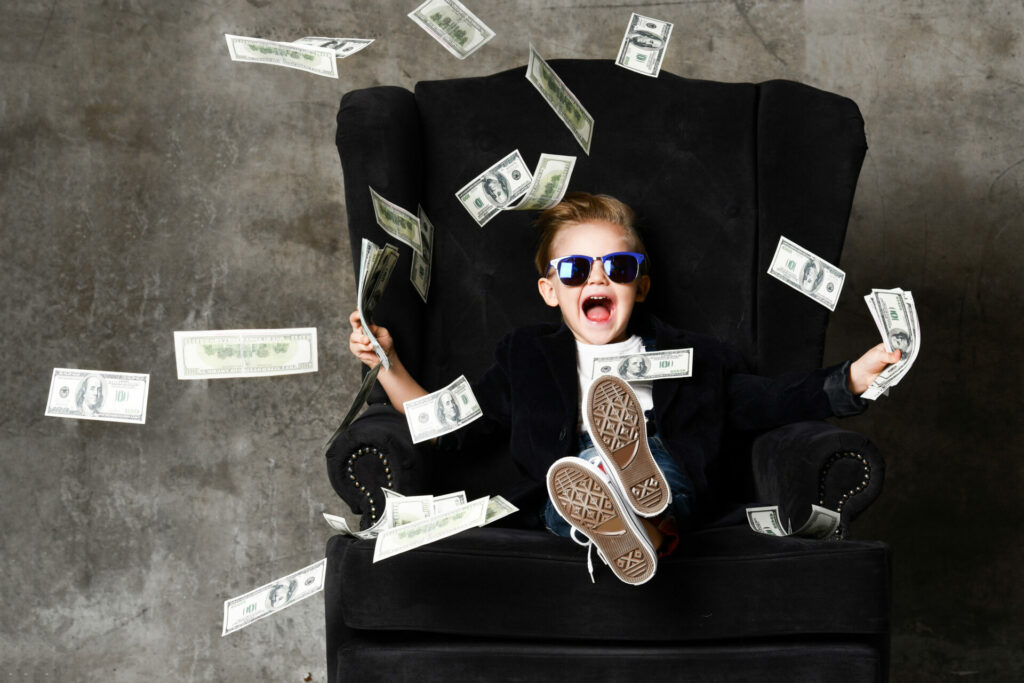 If you want the baby to grow up and seriously thank you, give them money as your first gift to them. Ask the parents if a bank account has been set up in the child's name and transfer an amount of your choice. Not only is this 100 per cent eco-friendly, it is an eco gift that will certainly be appreciated when the child is old enough to access the funds themselves.
Reusable Nappies
Whether you give the physical nappies or a voucher for a renowned company, this gift means you'll be saving the parents money and saving hundreds, if not thousands, of nappies from landfill. Brands such as Babyhug and Charlie Banana have a wonderful range of reusable nappies with some delightful designs, and UAE based Pureborn offer 100 per cent natural bamboo fibre nappies that are compostable and recyclable, disintegrating in 180 days.
Pledge your Time
This could be the most thoughtful and appreciated gift of all… you! Every parent needs some time off, whether it's for a much-needed date night or an even more needed nap. Offer your babysitting services, or simply reach out and offer your friendship. Lending an ear can be the most precious thing in the world for a frazzled, new mum or dad.
Recycled Silver
If something has been made with 'eco silver', this is another term used to describe recycled silver. 'Eco silver' usually comes with a certificate of authenticity from suppliers. These metals have been made from silver that has already been mined. If it's difficult to find a suitable gift made from recycled silver, then by its nature, sterling silver has a lower environmental impact than gold, making it the first choice for sustainable jewellery companies. Gold has a higher reliance on fossil fuels and requires more energy for its creation and production. So an 'eco silver' keepsake bracelet or trinket is something that can be kept forever.
Small, but Thoughtful Gifts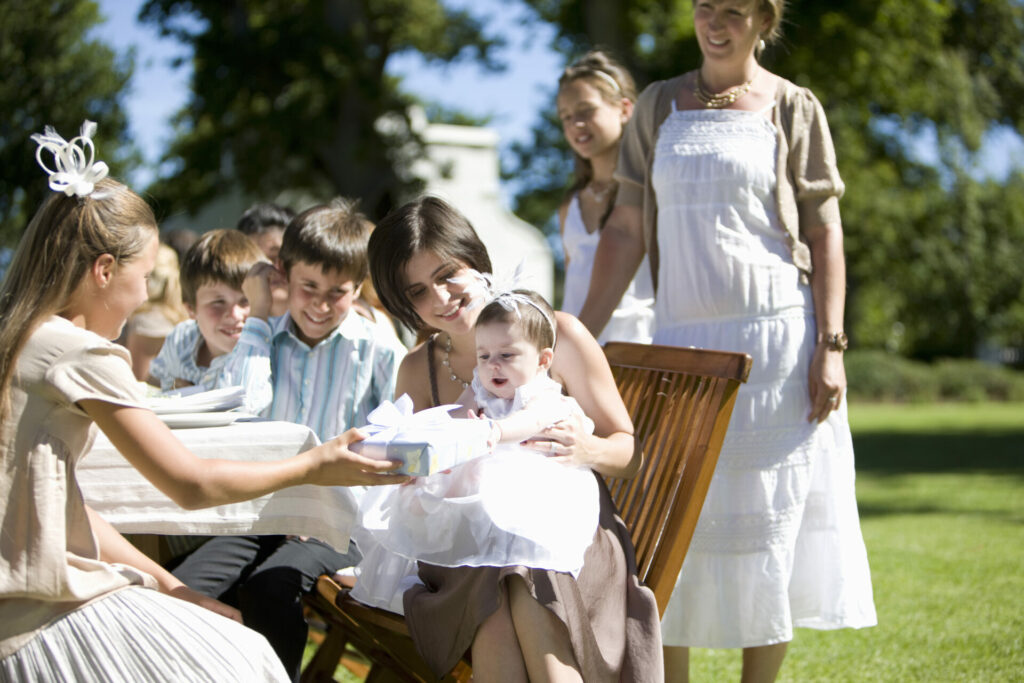 Not all guests will want to buy a budding family heirloom or traditional keepsake. You might want to gift a small token, and Dubai-based The Green Ecostore has a fantastic range of clothes and accessories for babies, made from organic, chemical-free and reusable materials, and toys that are brightly decorated with lead-free paint and sustainable beechwood.