At the age of 40, businessman Jack Sim made a life changing decision. 'I had enough money to retire. I had already spent half my life and asked myself: "what do I want to do with the other half? Do I want to make more money that I don't need, or do I use the time to fulfil a purpose?"' he says.
Jack chose a purpose. 'I started looking for a problem that needed to be solved and that nobody else was addressing,' he tells The Ethicalist.
Jack picked the global lack of toilets and sanitation. He started a crusade to wipe out open defecation and to provide communities with hygienic, sanitary, dignified facilities.
'It was a huge issue, but no one was talking about it because it was seen as rude, or taboo. Instead, it was called a water issue, which immediately took all the focus away, because water itself is such a massive subject,' he says.
A naturally enthusiastic and likeable communicator, Jack, whose business interests included building public toilets, set up the World Toilet Organisation (WTO) in 2001. Initially he started a campaign to improve public toilets in his native Singapore. And then he took his crusade global.
In 2013 the tireless campaigner was rewarded when the UN designated November 19 each year World Toilet Day. And in 2015 it went further when it committed to achieving 'access to adequate and equitable sanitation and hygiene for all' by 2030, promising everyone access to a toilet connected to a sanitation system that effectively removes and treats human waste.
The goal was enshrined as one of the UN's sustainable development goals (SDGs) and includes a commitment to end open defecation by 2025, paying special attention to the needs of women, girls and those in vulnerable situations.
Mr Toilet
Thanks in large part to Jack, billions of people have better, cleaner and safer sanitary facilities. He is proud to be called Mr Toilet.
'I started with public toilets in Singapore, but I soon realised that the world has a bigger problem. Forty per cent of the world's population had no toilets,' he says. "I was a businessman, so I used business thinking and communication skills to frame the issue in a very humorous manner.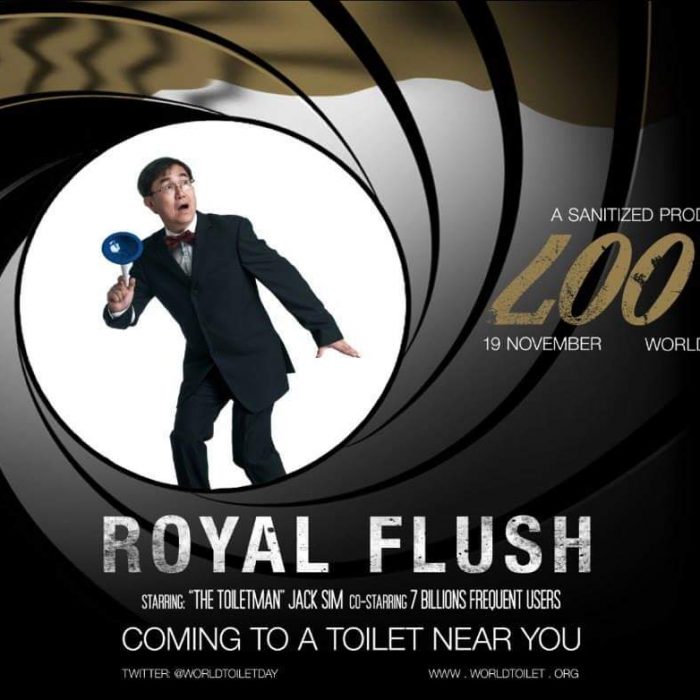 'I blend humour and serious facts, calling a spade a spade. When I began my campaign no one in the UN was doing that. They used academic language to sound professional. They can't say words like poo, pee, they say 'faecal sludge management' instead. No one understands what they are talking about. I made it simple. The more people laughed, the more they listened to my serious message, and they got it.'
The more media coverage Jack received, the more the conversation spread, giving the subject legitimacy.
'It was like someone gave people permission to talk about toilets,' he laughs. 'Then the politicians realised that people wanted toilets and it became an election issue. Politicians in India started to promise people toilets and they won elections.'
World Toilet Summit
Jack established the annual World Toilet Summit, held in a different city each year. In 2004, as China was preparing the infrastructure to host the 2008 Summer Olympic Games, Beijing hosted the event.
'Officials there were worried that if the toilets were dirty in the city, the tourists would talk about the toilets rather than the Olympics,' recalls Jack. 'So they asked the WTO to host the World Toilet Summit and committed to renovating 6,000 public toilets in Beijing. We transformed the culture of toilet cleanliness and realised that clean toilets bring in more tourists, dirty toilets discourage them. So, from tourism we made tremendous improvements. Today you will find that the public toilets are very clean in most big cities. The transformation has been very fast.'
Another huge victory for the global campaign took place in India, which had the biggest problem with open defecation in 2000, with an estimated 600m of its 1bn people reliant on the practice. This was a huge health problem as just one gram of faeces can contain 10 million viruses, 1 million bacteria and 1,000 parasitic cysts. Excrement also attracts flies, which spread disease.
People tended to relieve themselves near or into water sources, so the dangers moved downstream. Studies show that where open defecation is practised, more children die – up to 1.5 million under-fives globally every year according to one estimate. For women those dangers are amplified as they often relieve themselves at night to avoid embarrassment, and so risk assault and even murder.
Aware of these issues, Indian Prime Minister Narendra Modi launched a campaign to end open defecation in 2014 named Swachh Bharat (Clean India). Over the next five years 10 million toilets were built and cultural attitudes were changed. In 2019 India declared itself open-defecation free.
Bucket Toilet
For Jack, these successes resonate with his own experience. 'I see all this happening and it reminds me of Singapore when I was child,' he says. 'We had the bucket system outside. We had to go and look at all the flies and other people's waste. You squatted on top of the bucket and worried about falling down. It was traumatic.
'Then we had public housing schemes, and everyone had flushing toilets. Suddenly health problems like cholera, typhoid and intestinal worms went away and we became a very progressive and productive people. Today we are the fourth richest per capita in the world.
'Toilets bring dignity and when people are dignified, they are more productive. If girls have toilets, they are less likely to drop out of education. The toilet is the cheapest medicine in the world.'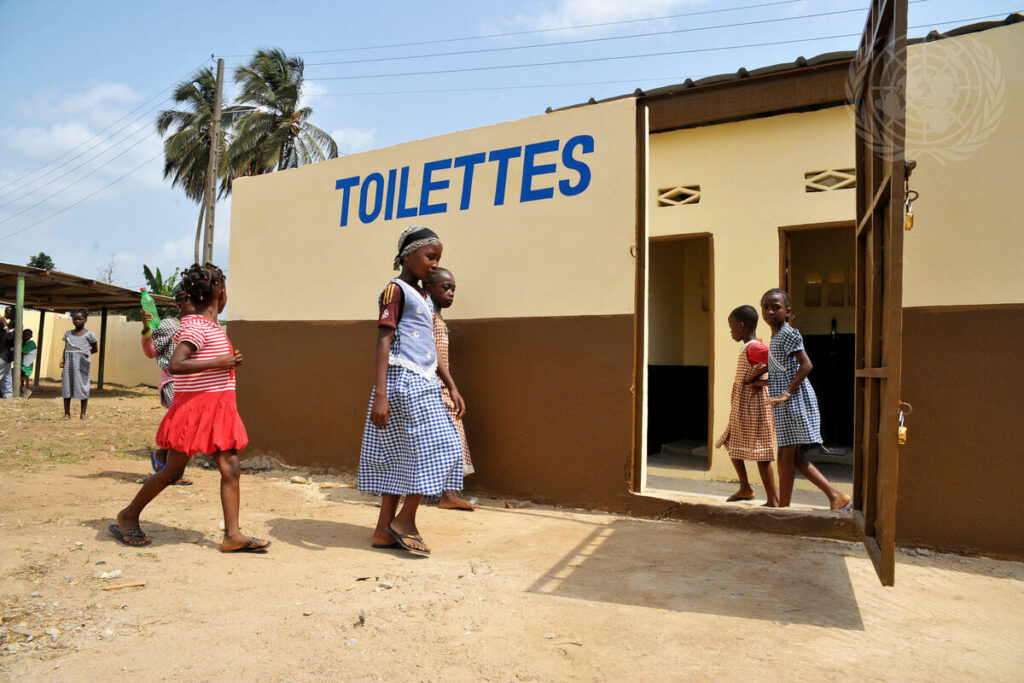 In 2000, over a fifth of the world's population (22 per cent) defecated in the open. That number has steadily reduced each year. By 2015, when the issue was made a UN priority, the figure had dropped to 10 per cent. Today, six per cent of the world's population still openly defecate, more than the entire population of South America, while 3.6 billion people are still living with poor quality toilets that ruin their health and pollute their environment.
Tragically, every day more than 800 children die from diarrhoea linked to unsafe water, sanitation and poor hygiene. So, while there have been notable successes, there is still work to do.
Making The Invisible Visible
This year's World Toilet Day is focussing on inadequate sanitation systems which spread human waste into rivers, lakes and soil, polluting the water resources. Titled 'Making the invisible visible' the campaign focuses on the impact of the sanitation crisis on groundwater. In many areas, aquifers are close to the surface, making them particularly vulnerable to human-made pollution from the soil and surface water above.
'We still have two billion people who don't have proper sanitation,' explains Jack, who persuaded the Singapore government to sponsor the UN SDG proposal. 'And we still have half the world with untreated sewage, so they have a toilet but then, when they flush, it's done in an untreated manner.'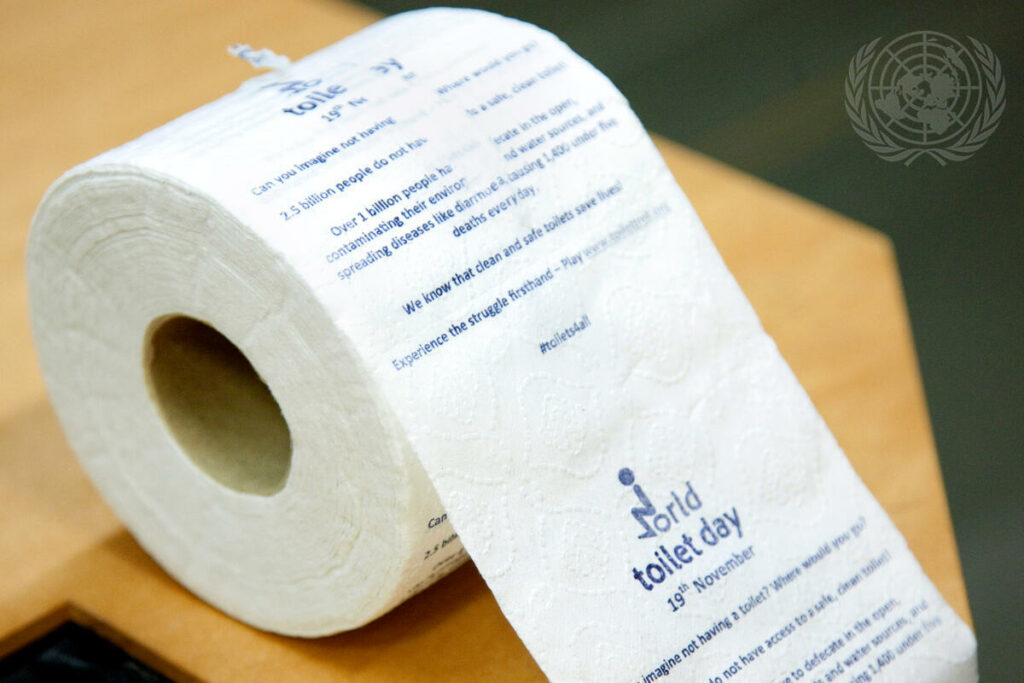 Jack began addressing the wastewater treatment issue three years ago, starting in Brazil, which hosted the World Toilet Summit.
'At the time, about 94 per cent of Brazil's water companies were owned by the state and 50 per cent of their sewage was untreated,' says Jack. 'The system required $135 billion of investment so we worked with the government to explain that they needed to change the laws to allow foreign investment. The law took seven months to pass. Since then, $10 billion has been invested into Brazilian water treatment works.'
One of the main focuses now is Africa, in which open defecation remains a major health issue. According to the World Bank, the top seven nations in the world where the practice is prevalent are in the continent. The top is Niger, where 68 per cent of the population defecate in the open, followed by Eritrea (67 per cent), Chad (64 per cent) and South Sudan (60 per cent). It is also an issue in Yemen (10 per cent).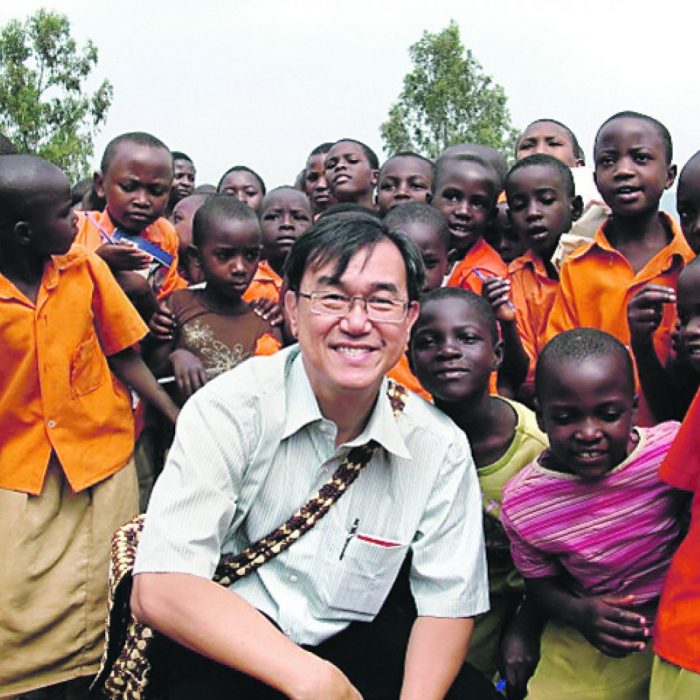 Despite the obvious health benefits of toilets, Jack admits that it is still a battle to get his message across. Toilet provision unfairly still has a lowly position on the hierarchy of global health and environmental issues.
'After 25 years we have a lot of credibility so we can continue to amplify the need,' he explains. 'But there are other agendas competing for attention that people prefer to focus on. Today, climate change is the overreaching thing that everyone talks about, and, of course, it is important, but other issues are also important, and people forget these, so we have to fight very hard to stay on centre stage.'
The point was highlighted recently when Jack approached a high-profile bank for sponsorship. 'I was told that toilets were a 'brown' issue, and that the bank could only fund green and blue issues. They said: "brown issues don't fit our image". This was precisely the reason I took this problem on in the first place, because I knew that no one likes this agenda. It becomes an orphaned child that no one wants to talk about,' he says.
However, Jack foresees a time in the near future when, thanks to developments in technology, the humble toilet becomes a lifesaving hero that takes samples from users and provides early diagnosis for a range of health problems.
'It will come from the East where we already have high toilet culture,' he predicts. 'We will see the development of diagnostic toilets that can sample faeces and give early diagnosis of health problems like diabetes and colorectal cancer.'
In the meantime, he continues to spread his message of safe, sanitary toilets for all. 'We each spend three years of our life on the toilet,' he tells The Ethicalist. 'If you have to go so often you should enjoy the place and in order for you to enjoy it, it should be clean and dignified.'