A conservation nonprofit backed by millionaires and billionaires has agreed to fund the relocation of an eighth of the world's white rhinos to protected wild areas.
African Parks, whose backers include the charitable foundations of businessman Howard Buffett and Walmart owners the Walton Family, has bought a ranch in South Africa that houses about 2,000 of the endangered animals from a private breeder.
Over the next decade, they will be reintroduced to protected areas across Africa where numbers have been decimated by hunting and poaching.
There are thought to be 18,000 southern white rhino left and they are classified as a near-threatened subspecies.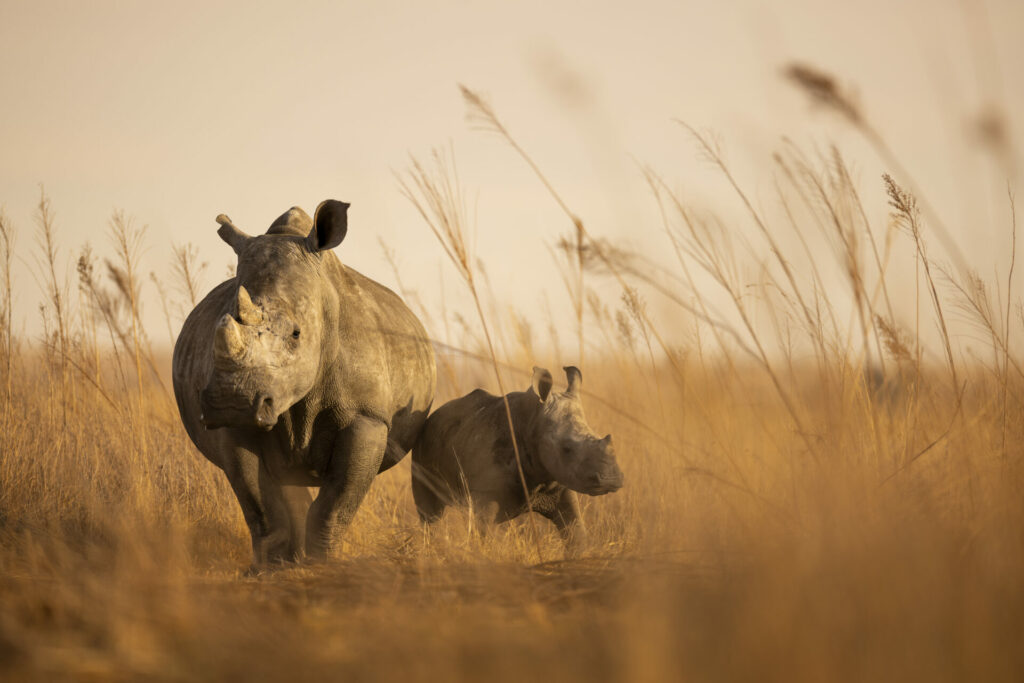 African Parks stepped in to take charge of this critical rhino breeding operation, spanning 7,800 hectares in the north west of the country.
White Rhinos Initially Up For Auction
Previously owned by 81-year-old South African conservationist John Hume, who aimed to find a billionaire successor, the farm was put up for auction earlier this year without any takers.
Hume had poured approximately $150 million into his philanthropic mission to save the world's second-largest land mammal, with security and surveillance forming the farm's major expenses.
The group secured emergency funding to buy the 7,800-hectare rhino farm, known as Platinum Rhino, making for one of the largest continent-wide rewilding programmes undertaken for any species.
CEO Peter Fearnhead said the group initially had no intention of owning a captive rhino breeding operation however it 'fully recognises the moral imperative of finding a solution for these animals, so that they can once again play their integral role in fully functioning ecosystems'.
The organisation says it plans to release the rhinos into secure, well-managed areas to protect them from poaching and it will work with funding partners, governments and other conservation groups to ensure this happens.
It stated: 'Once rewilded, they will again contribute to ecosystems by providing nutrient cycling, storing carbon, and increasing tourism revenue for local people. The benefits of their rewilding during the most critical decade for conservation is an opportunity we have to make real.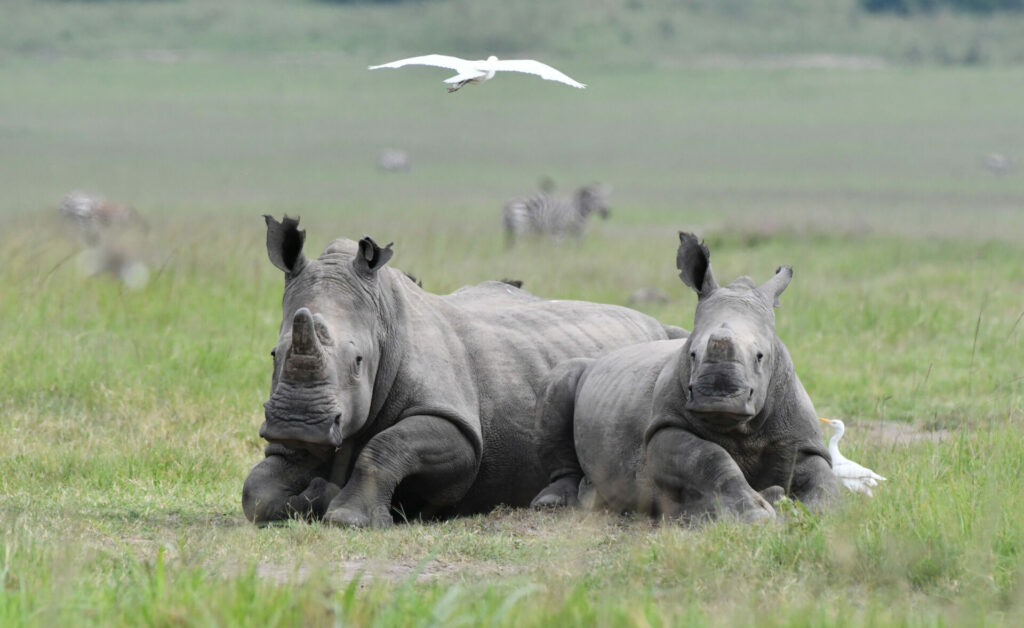 'The scale of this undertaking is simply enormous, especially the rewilding element. Announcing the sale and our vision is only the first step. We have years of hard work ahead of us, including maintaining the highest level of security for the sanctuary, carrying out risky translocations over the coming years, and facing known and unknown challenges, all while continuing our core work of creating safe wild spaces across Africa.'
The southern white rhino population plummeted to an all-time low of 30 to 40 animals in the 1930's however through effective conservation measures, the numbers surged to more than 20,000 in 2012.
There are only two surviving members of the other subspecies, the northern white rhino – both female and both in Kenya. It is thought that rhino-horn poaching brought about their near extinction.
Most of the southern white rhinos are found in South Africa, Namibia, Zimbabwe, and Kenya.