The fate of eight per cent of the world's rhino population hangs in the balance after South African breeder John Hume was unable to attract a single bid for the auction of his conservation enterprise – Platinum Rhino Project.
With a collection of 2000 rhinos, Hume still owns more of the endangered species than any other person on the planet after the six-day online auction, valued at $10 million, ended on May 1st, Save the Rhino Day.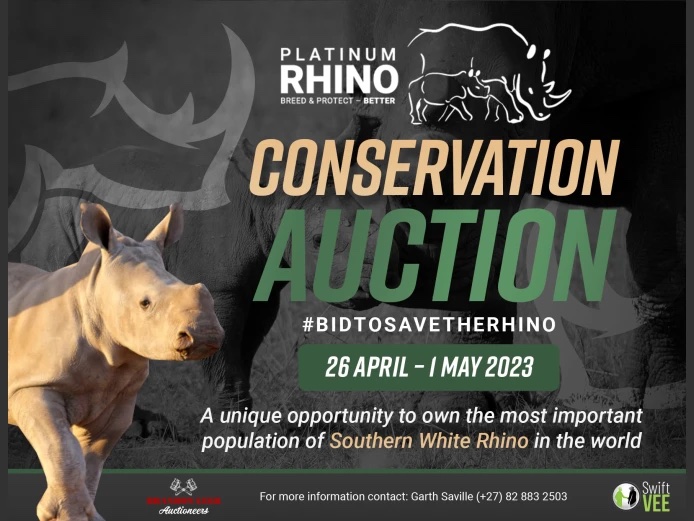 'I've used all my life savings spending on that population of rhinos for 30 years. And I finally ran out of money,' Hume said. 'I'm hoping that there is a billionaire that would rather save the population of rhinos from extinction than own a superyacht.'
Negotiations will now be held with parties that showed interest but there are indications that a potential buyer has been identified.
'We have now entered a period of consideration of all the offers of intent and John Hume will be holding personal discussions with these parties with the support of his family. Due to the magnitude of the Platinum Rhino Conservation Project, this next phase could take a number of days to conclude. Our announcement will follow at the close of business on Friday, 5 May.'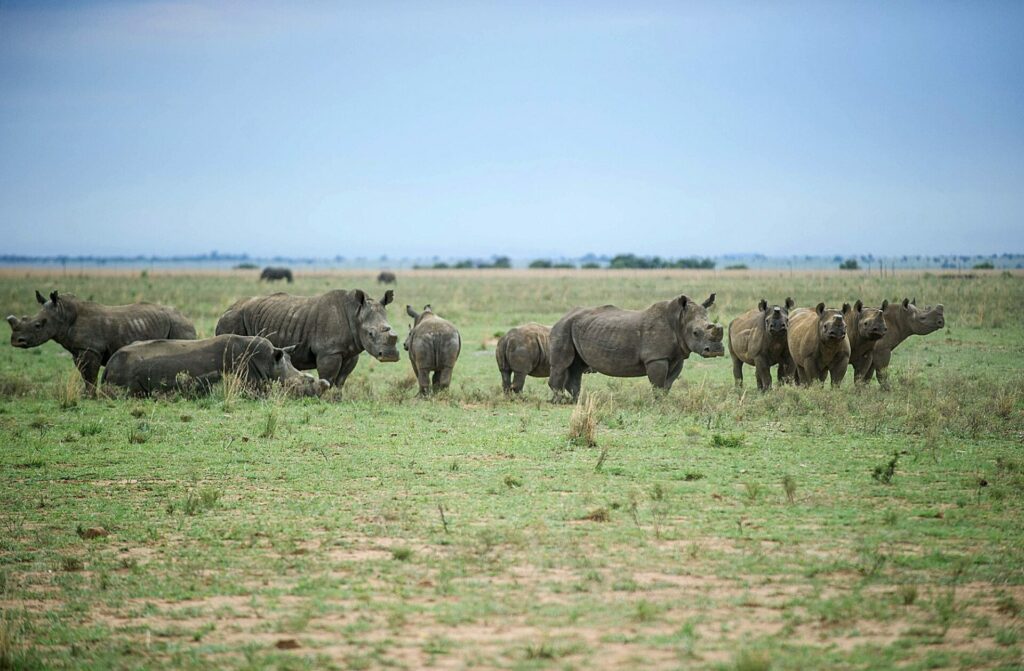 This statement followed with: 'We are excited for the future of Platinum Rhino and look forward to welcoming the new custodian.'
The Staggering Price of Conserving Rhinos
Hume's daughter-in-law Tammy Hume said he called an emergency family meeting last year when he realised he would soon no longer be able to meet the £8,000-a-day cost of securing and feeding the rhinos.
The project employs about 100 people, including vets, rangers and security guards to protect the animals from poachers. There is also a helicopter for air patrols.
Hume said it has cost him about $150-million in total. He maintains he no longer has the funds for the project and is unable to sell his stash of rhino horn on international markets because of a global trade ban.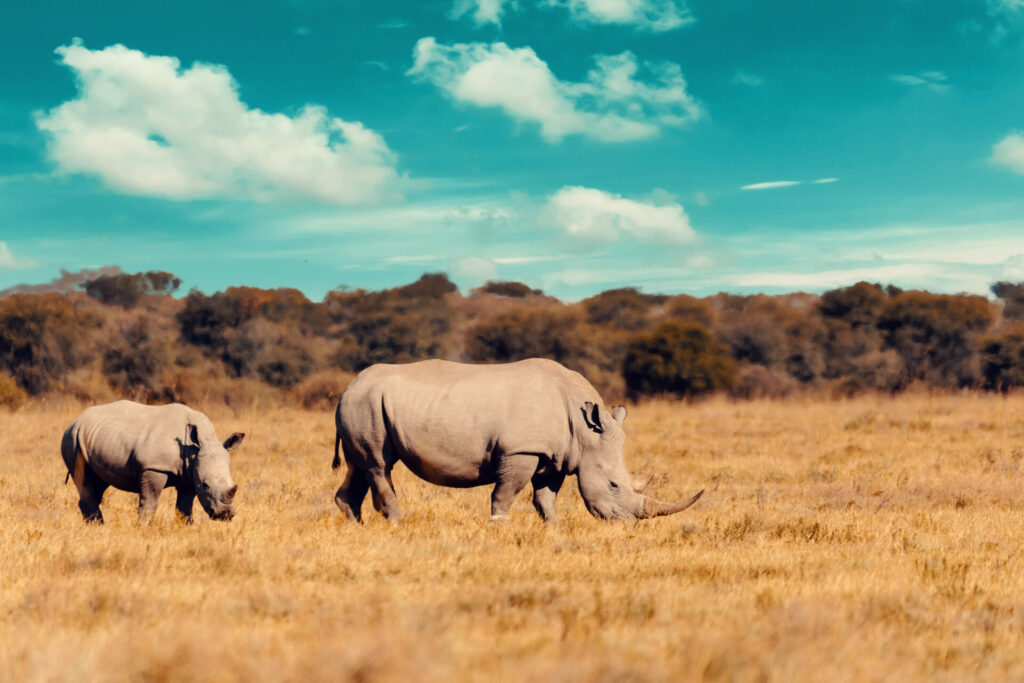 He said that if he cannot find a buyer for the entire project — 2,000 white rhinos, 213 buffaloes, five hippos, seven zebras and 11 giraffes – along with the 8,500 hectares they roam in North West province near Klerksdorp, and all the security and other infrastructure that goes with such an undertaking — then he will be forced to sell the land and the animals piece-by-piece.
Styled as a 'mega-breeder' Hume — who made a fortune in the hospitality business —had as many rhinos as the Kruger National Park, where the population has been decimated by more than a decade of poaching for the animal's horn to meet demand in Asian markets such as China and Vietnam, where it is believed to have medicinal properties.
Hume has about 12.5 per cent of the total white rhino population, which is now estimated to be just short of 16,000, according to the IUCN (International Union for the Conservation of Nature).
There are about 6,000 African black rhinos left on the planet and in Asia around 4,000 greater one-horned rhinos. The Sumatra and Java rhinos only number a few dozen, making the global rhino population about 26,000 — of which Hume owns a total of eight per cent.
His estate has not lost a rhino to poaching since 2017 and his animals are regularly dehorned as an anti-poaching measure. As a result, he has amassed about nine tonnes of horn which he cannot sell.
Hume said he fell in love with rhinos after retiring to a small ranch in the countryside with a small crash (collective noun) of rhinos. 'I'm sympathetic and emotional. Rhinos are underdogs. They stand the least chance of surviving poaching,' he said.
'It's impossible to say what these 2,000 rhinos have cost me. Billions (in South African Rand). I was rich then. And now I'm not.'
For more similar stories head to our NEWS section