As Margot Robbie's 'Stereotypical Barbie' in the smash hit film taking the world by storm shows, the doll may have been the epitome of the all-American girl next door with blue eyes, blonde hair, the perfect body and even more perfect boyfriend Ken when she first hit the shelves in 1959, but Barbie has had a very modern and drastic makeover.
The ridiculously disproportionate doll – in real life her waist would be just 16 inches with room for only half a liver – came with a set of scales set to 110lbs (49.9 kg) and a diet book that said 'don't eat' in a 1965 version, and it took until 2016 for 'curvy', 'tall' and 'petite' Barbies to be made, followed two years later with two disabled dolls which sent sales rocketing.
Inclusive Barbie
Now, in a move praised by disability campaigners, and as part of the doll manufacturer Mattel's 'ongoing efforts towards diversity and inclusion', the icnonic toy has been unveiled wearing hearing aids while Ken has the skin condition vitiligo.
The new hearing-impaired doll was revealed in London by deaf actress and Strictly Come Dancing champion Rose Ayling-Ellis, and is part of the Fashionistas range which Mattel's Executive Vice President and Global Head of Barbie and Dolls, Lisa McKnight, said will help children 'see themselves reflected.' Other dolls in the range include one in a wheelchair and another with a prosthetic leg.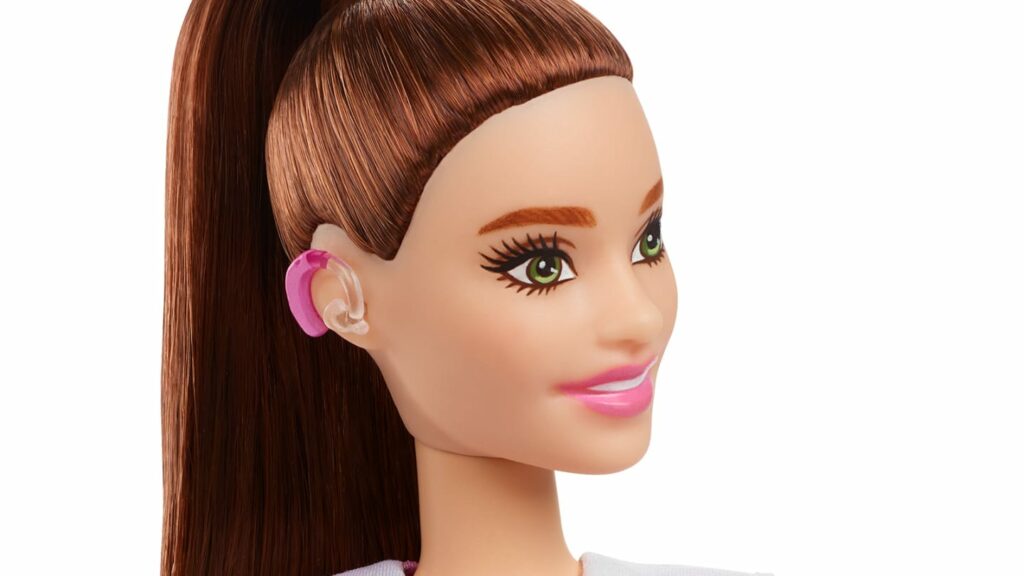 Mattel worked with Dr Jen Richardson, a leading practitioner in educational audiology, to accurately create the behind-the-ear devices for the doll.
Ayling-Ellis, who has been deaf since birth, said: 'It's so important for children to be able to see themselves represented in the toys they play with. When I was little, I would draw hearing aids on to my Barbie dolls to make them look like me.'
Eco Barbie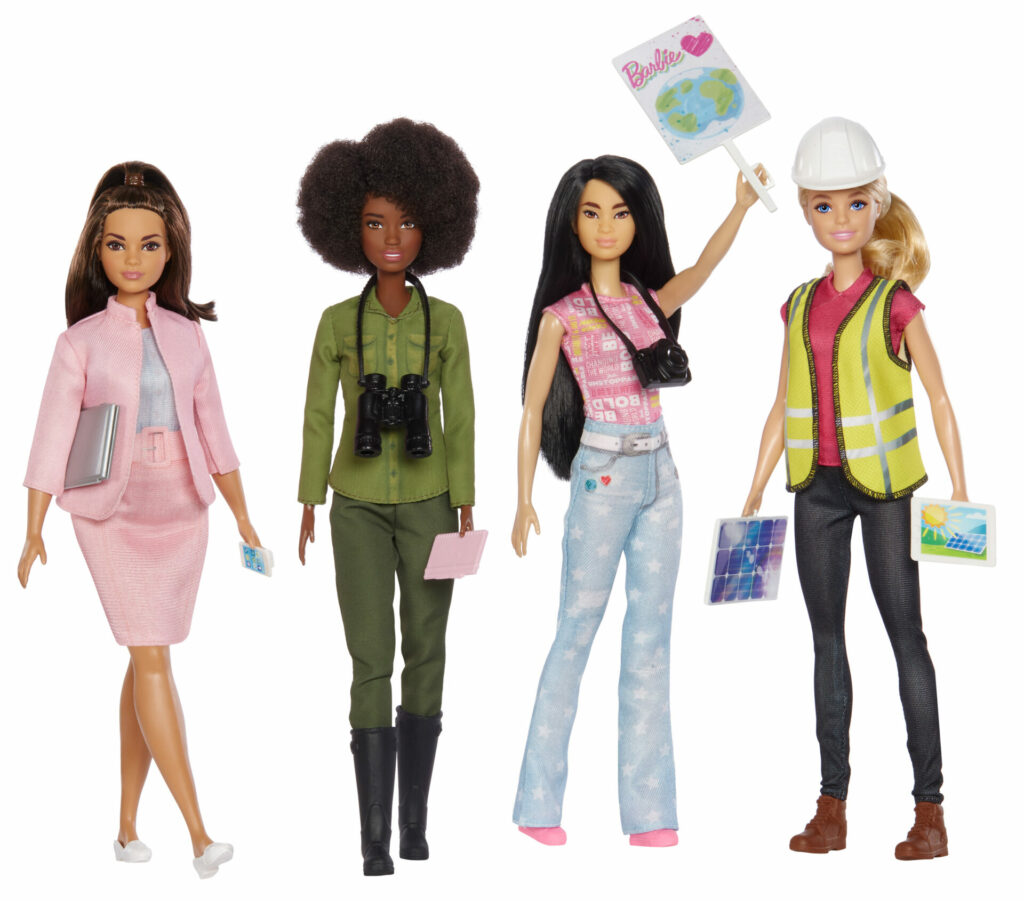 The move comes just a month after Mattel stated that the 'future of pink is green' by releasing an entire Eco-Leadership team of Barbies, and one honouring ethologist and conservationist Dr Jane Goodall, all made out of recycled ocean-bound plastic.
The sustainable dolls are part of the company's goal to use 100 per cent recycled, recyclable or bio-based plastic materials in all of its products and packaging by 2030. The dolls are also CarbonNeutral® products, certified by Climate Impact Partners, experts on carbon neutrality and climate finance.
The Dr Jane Goodall Inspiring Woman Doll was created in partnership with the Jane Goodall Institute (JGI). She is best known for her ground-breaking studies of wild chimpanzees in Gombe Stream National Park, Tanzania 62 years ago – just a year after the original Barbie went on sale. Dr Goodall has worked on climate action, human rights, conservation, and animal welfare issues for decades, and continues to campaign to advance environmental progress.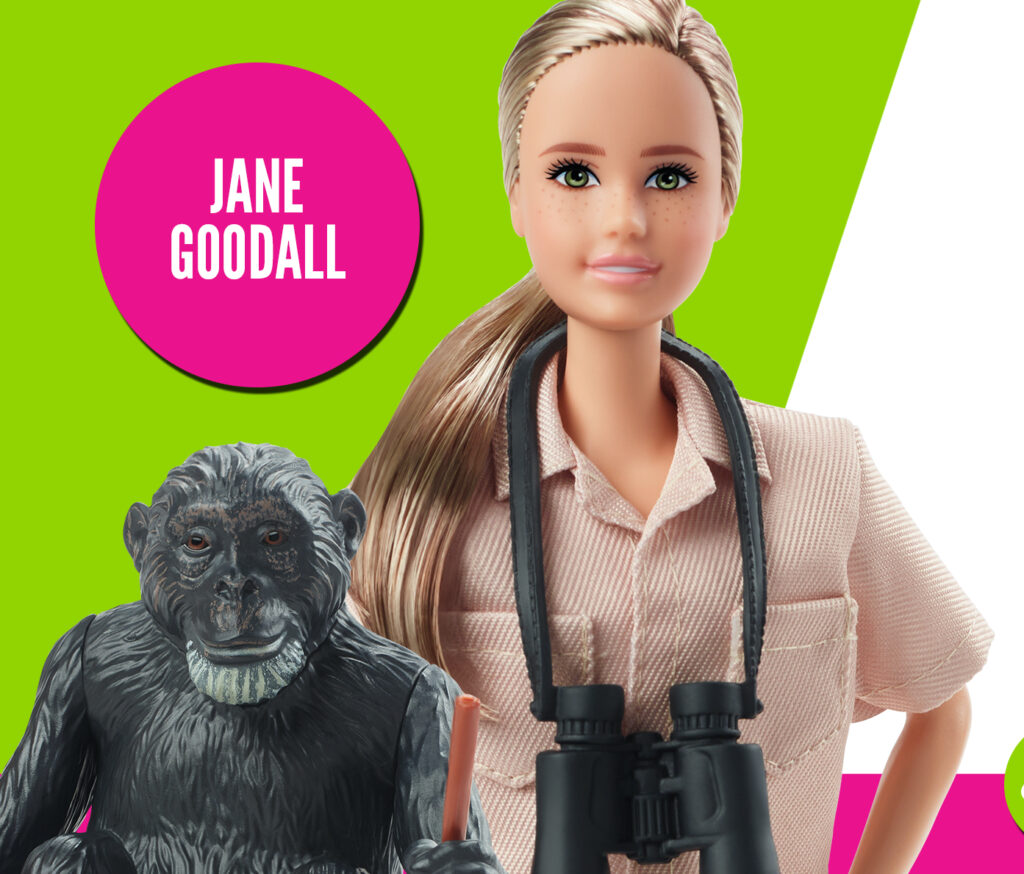 'I'm thrilled to partner with Barbie and encourage young children to learn from their environment and feel a sense that they can make a difference,' she said. 'Through this partnership, I hope to inspire the next generation of eco-leaders to join me in protecting our planet and remind them they can be anything, anywhere – on the field, in the lab, and at the table.'
Green Role Models
The other dolls are part of the 2022 Barbie Career of the Year Eco-Leadership Team, which includes a chief sustainability officer, renewable energy engineer, environmental advocate and conservation scientist, and proves the manufacturer isn't playing when it comes to the environment.
'We are proud to unveil our first sustainable Barbie Inspiring Women and Career of the Year Eco-Leadership team dolls, which further demonstrate our shared commitment to creating a more sustainable future,' Lisa McKnight said when the 'green' dolls were announced last month. 'Kids need more role models like Dr. Jane Goodall, because imagining they can be anything is just the beginning – seeing it makes all the difference.
'We hope that this collection and homage to a ground-breaking pioneer for women in science and conservation inspires kids to learn more about green careers, how they can protect the planet, and act out sustainable stories through doll play.'
In partnership with JGI's Roots & Shoots, the company is issuing a global challenge #NaturallyCuriousJane encouraging kids to discover the little steps they can take to create big changes, including creating a nature observation journal, community mapping and increasing local green spaces. The brand is also highlighting Dr. Jane Goodall through a special episode of the Barbie You Can Be Anything series on the brand's YouTube channel.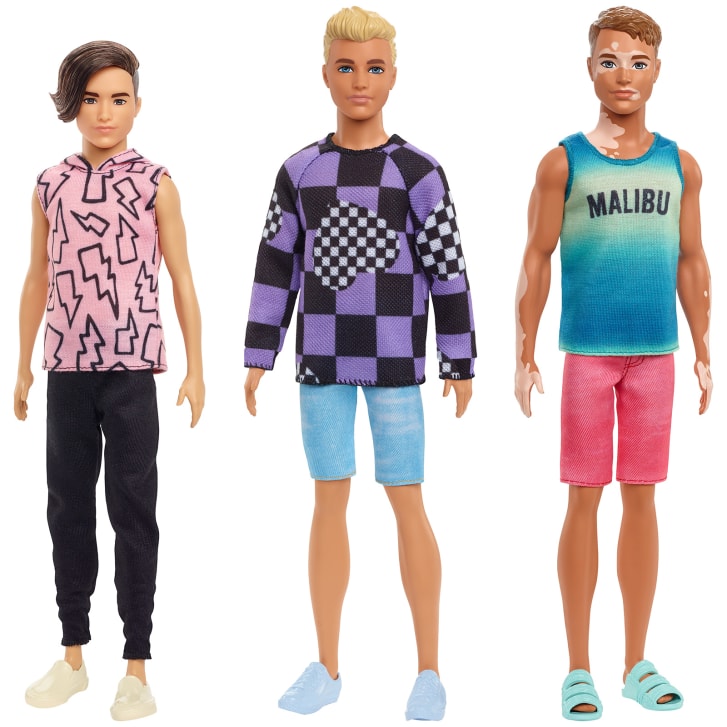 The Barbie Fashionistas line are available to buy in the UK and on Amazon.