Loaded with antioxidants, essential oils are naturally beneficial and can have a powerful impact on your skin. Celebrated for their potent properties, these botanical extracts from seeds, plants and flowers, can provide effective results without the harshness associated with chemically derived skincare.
Essential oils are also often multipurpose, allowing you to ditch the multitude of bathroom bottles for one small but mighty blend. Think lavender for calming, tea tree for clarifying, and rosehip for rejuvenating. Often all you need is a small pipette for powerful results.
And don't forget, essential oils deliver targeted skincare benefits while enhancing your overall well-being thanks to their therapeutic aromas. By making the swap, you're embracing a skincare approach that is as nurturing to the mind and body as it is to the skin.
Here are five of our favourite essential oils, handpicked by us for their distinctive beauty benefits.
Relaxayvoo – Night Serum Renew, AED 290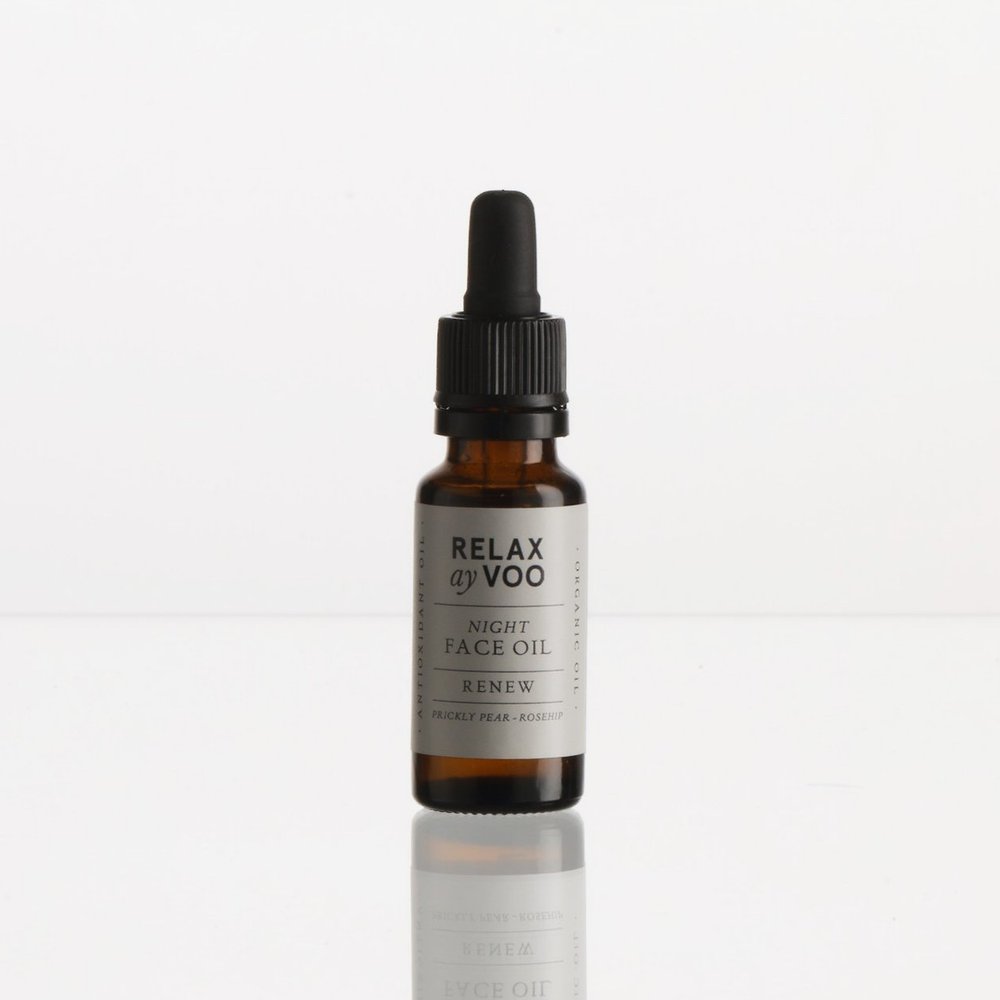 This night serum from Relaxayvoo is the ultimate face oil for working wonders while you sleep. Pop a small pipette on your palms and sweep across your face and décolleté for a deeply nourishing night treatment that will give your skin a natural glow. Designed to function both as a serum and moisturiser, this dual-purpose essential oil is packed with potent active ingredients that promise to enhance the skin's natural defences and diminish signs of aging.
The star components are prickly pear rich in vitamins E and K and antioxidants to help moisturise, reduce inflammation and protect against free radicals, and rosehip oil, packed with vitamins A and C, which are essential for collagen production, aiding in skin regeneration and elasticity.
With fast absorption and beautiful fragrance, this product is an ideal addition to any night-time routine. You'll be left with no doubt about repurchasing this star staple once the first bottle runs out.
URANG – Vitamin Oil Serum, AED 243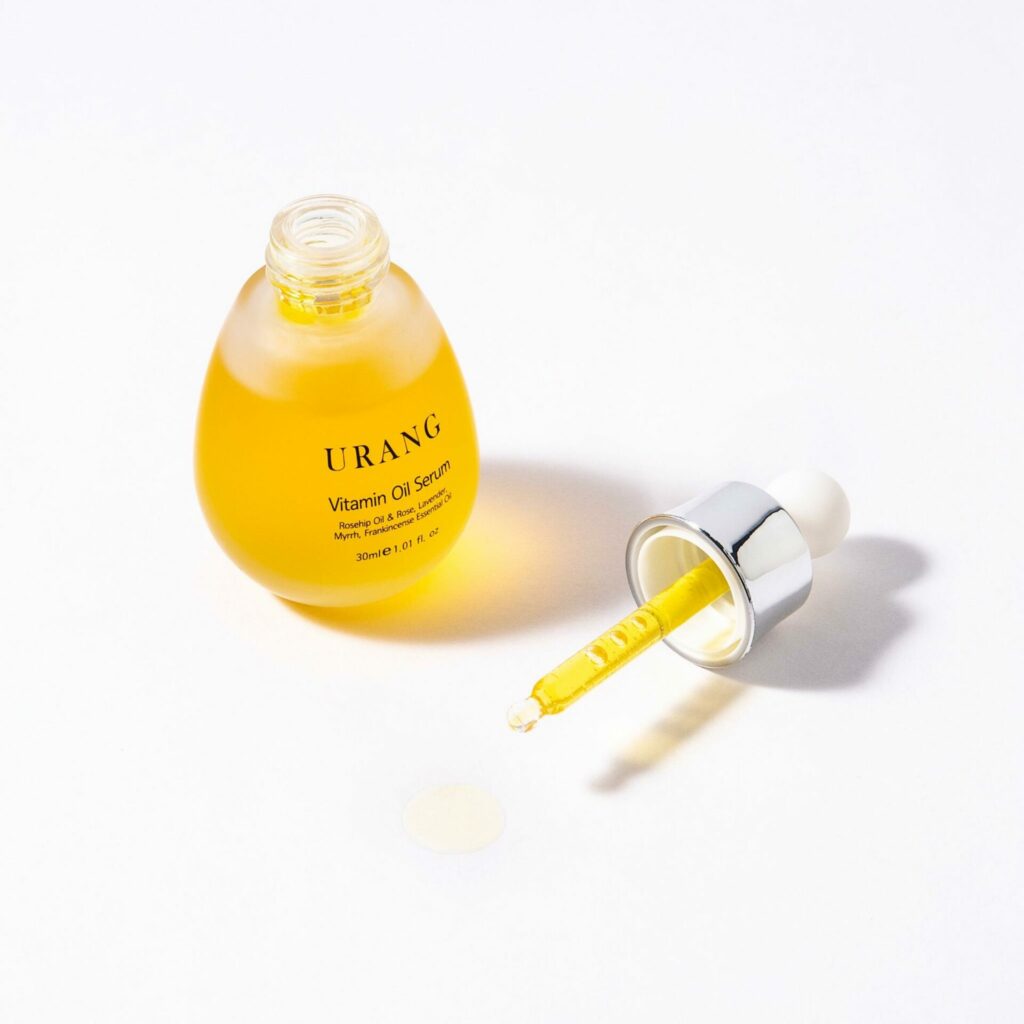 URANG is a celebrated Korean beauty (K-beauty) brand known for creating organic skincare solutions that are safe for the entire family and suitable for all skin types. Founded by Jina Lee, this brand blends the best of science and nature to deliver powerful results. Their all-in-one Vitamin Oil Serum is a go-to for tackling everything from dryness and sun damage to wrinkles and blemishes. A treasure trove of skin-loving essential oils you can expect nurturing jojoba seeds and rejuvenating rosehip, beautifully intertwined with a hint of calming lavender. It's like a spa day in a bottle!
Body Shop – Oils Of Life Intensely Revitalising Facial Oil, AED199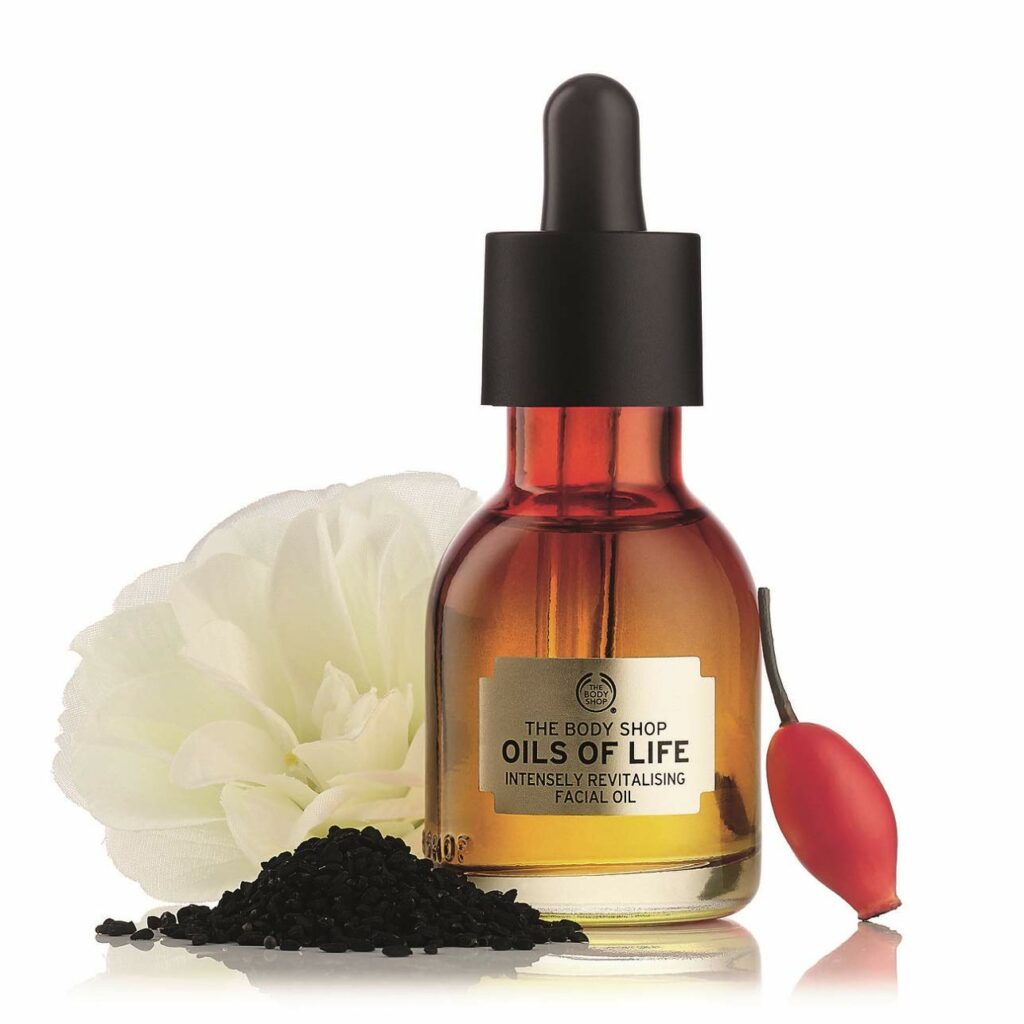 Revitalise your skin with this facial oil that is packed with essential nutrients including black cumin, camellia and rosehip seed, delivering deep hydration and radiant skin. Designed for all skin types, this lightweight essential oil moisturiser will perfectly compliment the rest of your skincare routine, just adding a little extra hydration. Made with 99 per cent natural ingredients, including three precious seed oils, it promotes a youthful appearance and improves skin's elasticity and firmness. It also absorbs quickly, so is ideal for use before makeup. The result? Toned, healthy-looking skin without any stickiness.
Shankara – Kumkumadi Oil, AED 119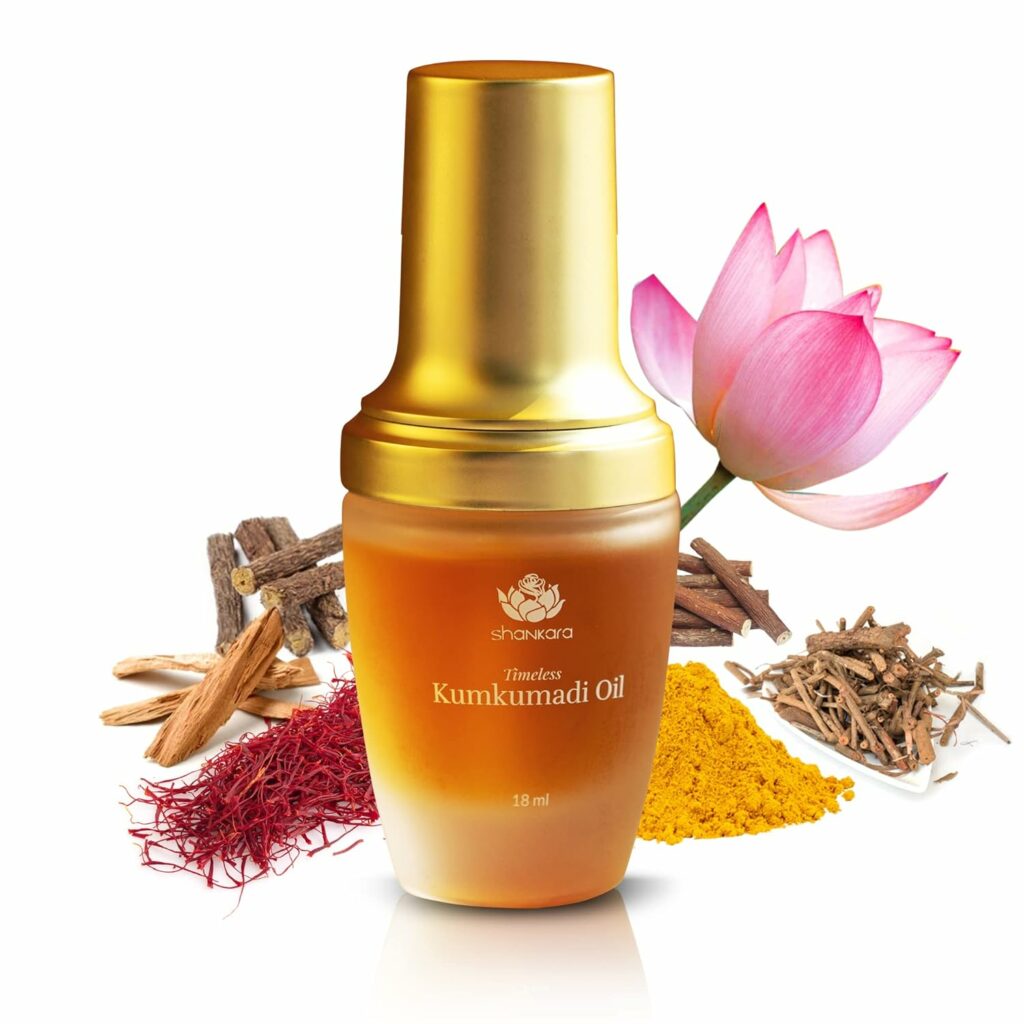 Celebrated by VOGUE as the Best Face Oil and boasting a Cosmos Ecocert Natural certification, Kumkumadi Oil is a facial elixir like no other. This 100 per cent pure facial oil is meticulously handcrafted, blending Ayurvedic wisdom with luxurious ingredients. At its heart is the red-gold saffron, known as Kumkuma, carefully simmered over a small flame for several days. This artisanal process culminates in a natural oil that not only nourishes and moisturises but also gives a radiant glow to your skin. Thanks to the traditional taila paka method – an ancient Ayurvedic method of preparing medicated oil – you can embrace the essence of holistic well-being with every drop.
Lush – Argan Facial Oil, AED90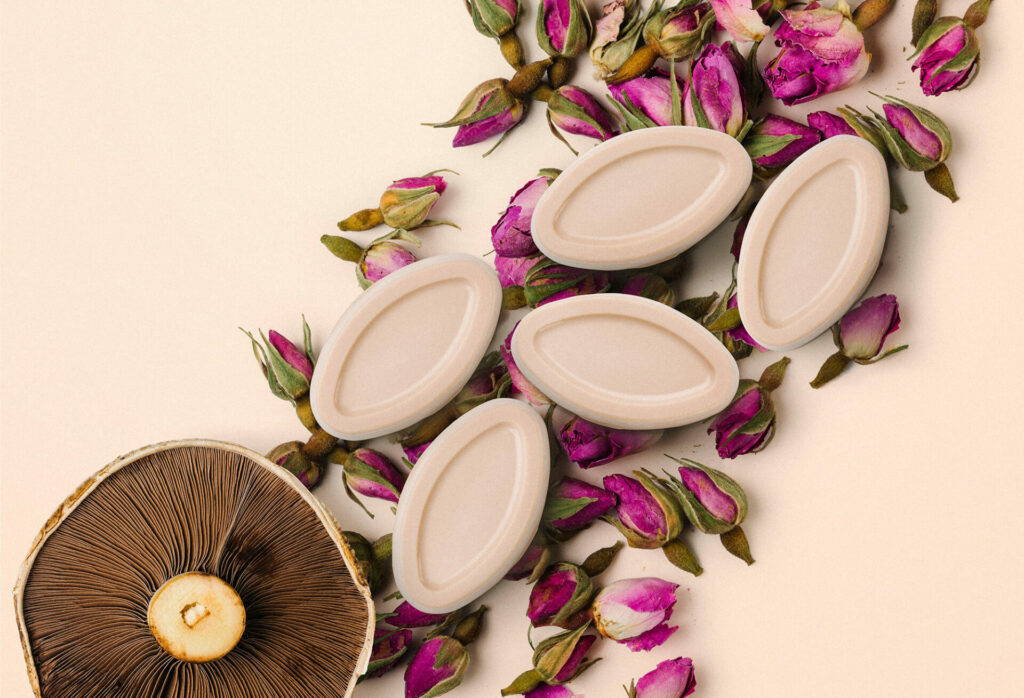 This gorgeous vegan facial oil bar marries nature's finest with ethical sourcing. Featuring fair trade organic cocoa butter and shea butter for deep nourishment, argan oil and organic rose hip oil to rejuvenate, and organic date syrup for its rich antioxidants which combat skin-damaging free radicals, reduce signs of aging and protect the skin from environmental stressors. The stunning scent comes from Pakistani rose absolute and rose oil, alongside refreshing geranium and lemon oils.
Lush has always been about loving our furry friends, saying 'no' to animal testing from day one. Being all about happy bunnies, not lab bunnies they test their products on willing humans instead. So, you can rest assured this brand pours love, not just into their products, but into developing testing methods that protect our planet.
Body Essential Oils: Ignae – Regenerating Body Oil AED449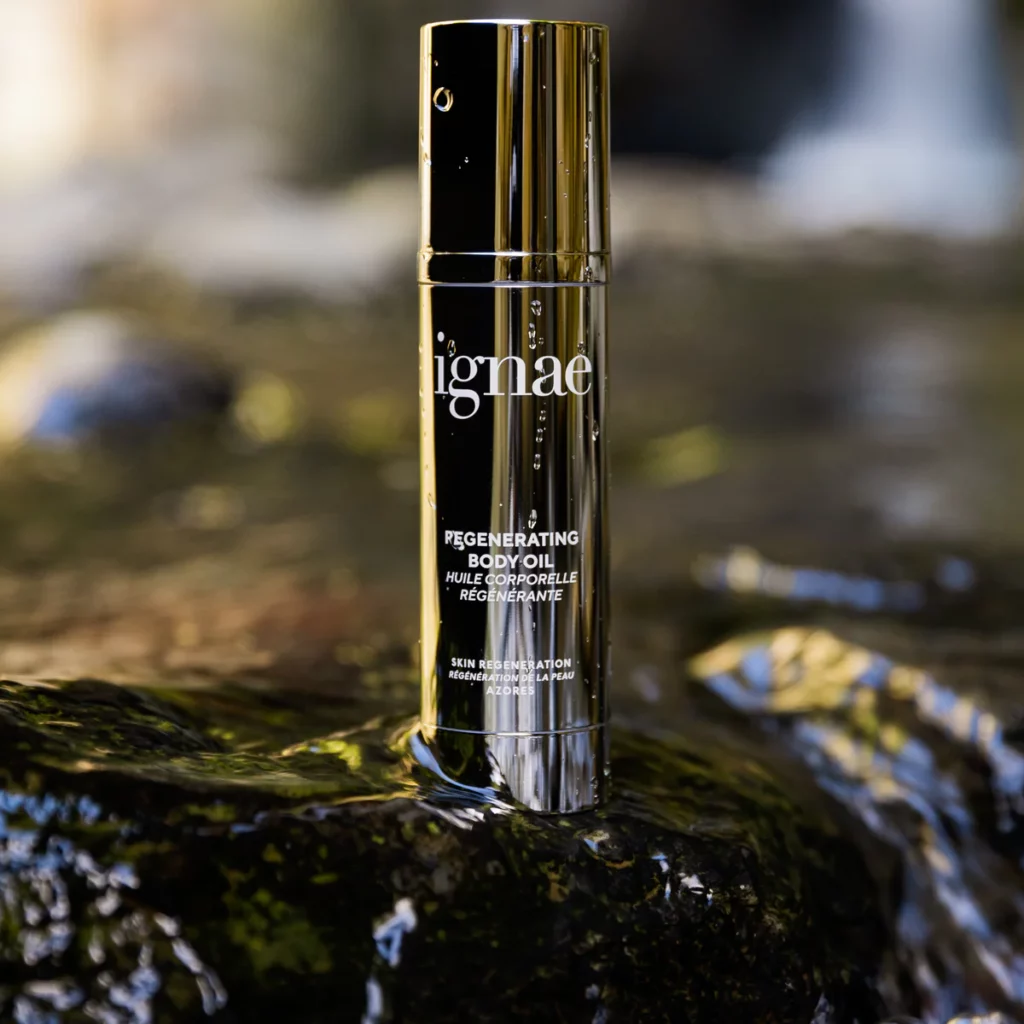 More than just a moisturiser, Ignae's regenerating body oil picked up the Elle Green Beauty Award last year for Best in Body. Infused with botanical oils and active ingredients usually reserved for premium facial serums, this divine smelling formula includes Bakuchiol, a natural alternative to Retinol, enhancing collagen production and aiding in photo damage repair. It's also infused with the goodness of antioxidants like Vitamin E, Azorean Camellia Japonica Seed oil, and hydrating agents such as Argan Oil all sustainably wild-harvested following Sustainable Farm Certified methods.
This beautiful body oil is also proudly Butterfly Mark certified for sustainability aligning with the ethos of clean, vegan, and cruelty-free skincare. Ignae was born from the volcanic origins of the Azores archipelago and their plant-based skincare is a result of the island's unique natural conditions. The blend of salty winds, thermal waters and fertile soils contributes to the purity of Ignae's ingredients.
Available in a convenient 60ml size, it's an ideal addition to your daily self-care routine and a ticket to sustainable skin that feels nourished, renewed, and visibly radiant.