A Paris fashion show has been attacked for glamorising wildlife trophy hunting, after celebrity models took to the catwalk wearing fake animal heads as part of their Schiaparelli outfits.
The realistic heads of a wolf, lion, and snow leopard were depicted on dresses worn by Naomi Campbell, Irina Shayk, and Shalom Harlow respectively. They were crafted from foam, resin, wool, and silk-based faux fur.
Kylie Jenner, who sat front row at the event, also wore a large lion head on the shoulder of her gown.
Daniel Roseberry, creative director of the Italian fashion house Schiaparelli, debuted the collection at Paris Fashion Week.
He assured followers on the Schiaparelli Instagram page that, "NO ANIMALS WERE HARMED IN MAKING THIS LOOK."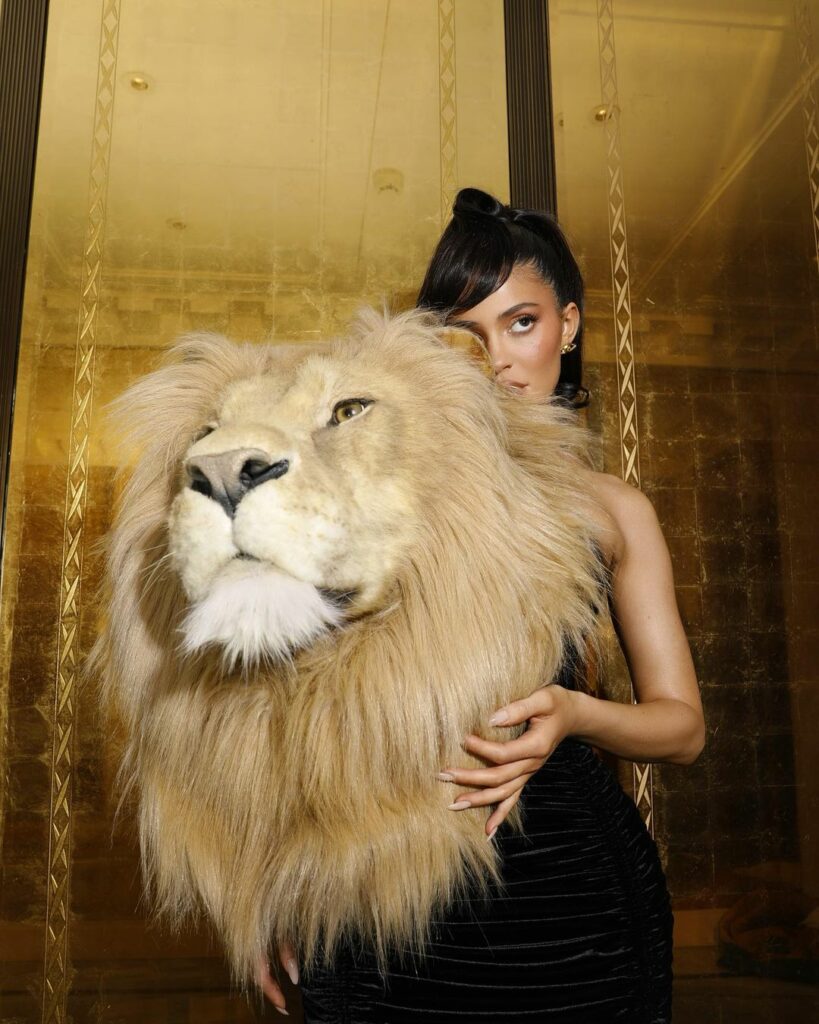 Roseberry said he drew inspiration from a 14th century poem by Dante Alighieri, as in The Divine Comedy, the leopard, lion, and wolf represent lust, pride, and avarice. The designs celebrate 'the glory of nature and guarding the woman who wears it' he added.
Schiaparelli Divides Camps
Opinion has been split across both the fashion and conservation sectors on the Schiaparelli collection.
Social media users have criticised the outfits as an endorsement of trophy hunting, a practice outlawed in many parts of the world which sees wild animals hunted and killed, with heads and skins displayed for decoration.
Carrie Johnson, environmental campaigner and wife of former British Prime Minister Boris, wrote on Instagram: 'Grim! Real or fake this just promotes trophy hunting. Yuck!'
And German designer Cyrill Gutsch, founder of conservation group Parley for the Oceans, called the collection 'so wrong'.
He said: 'Even if the designer is not using real animals for this collection, why on Earth do we need to celebrate a visual reference of trophy hunting? The damage to these animals is done by spreading the idea that the killing of majestic creatures is ok.
'That makes it a pro big game hunting campaign. Unacceptable.'
Will Travers OBE, Co-Founder of The Born Free foundation – an international wildlife charity that campaigns to 'Keep Wildlife in the Wild' – agreed.
He said: 'Anything that glamourises, commodifies and trivialises lions, wolves and snow leopards, fake or not, and which portrays them as a "trophy worth having" is, in Born Free's view, deeply misguided.'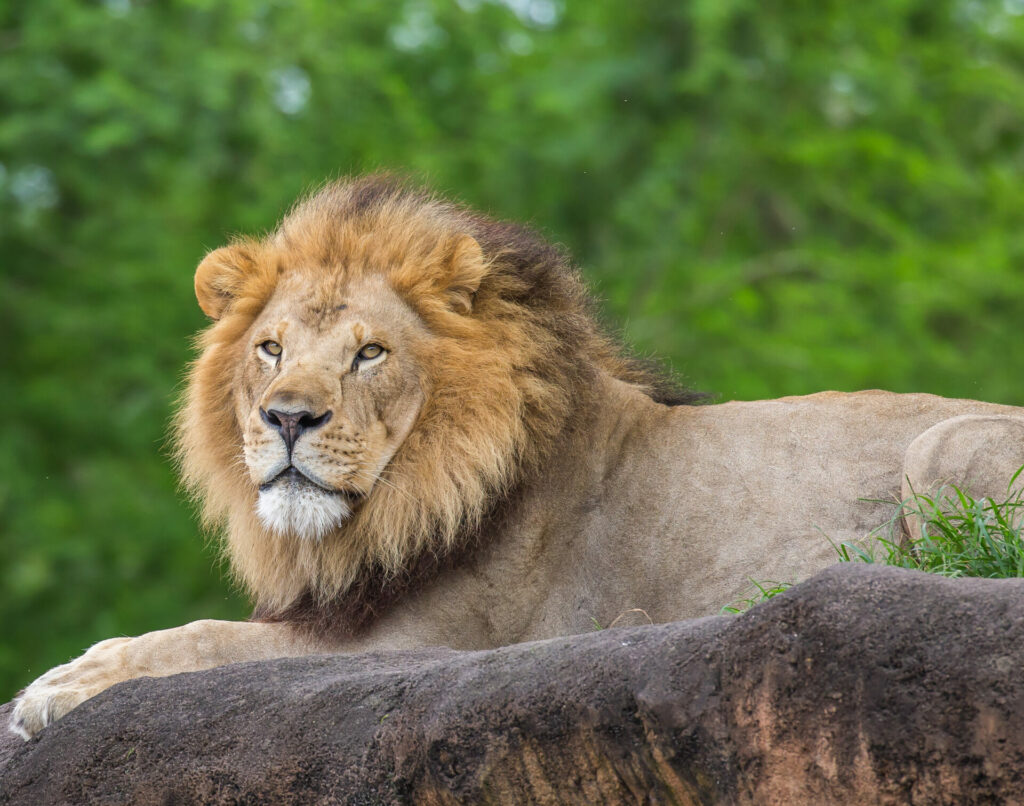 However PETA president Ingrid Newkirk described the Schiaparelli heads as 'fabulously innovative'.
She said: 'Kylie, Naomi and Irina's looks celebrate the beauty of wild animals and may be a statement against trophy hunting, in which lions and wolves are torn apart to satisfy human egotism.'
Newkirk added the realism of the designs – the fact that many believed the heads to be genuine – proves that there is no need for the use of real animals in creative or decorative arts.
'Just as the rise of faux fur has made wearing animals obsolete, these hyper-realistic faux animal heads show that trophy hunting must be relegated to the history books, and anyone who desires to decorate their walls with a lion's head can now opt for one of these beautiful, respectful creations instead,' she said.
Lions, leopards, rhinos, and elephants along with bears, deer, and buffalo are the most common victims of trophy hunters.
According to the International Union for the Conservation of Nature, every year an estimated 600 lions are slaughtered for sport – and 64 percent of those are killed by American trophy hunters.
However, hundreds of other species – including those that are endangered or threatened – are also victims of the trade.