It's sweater weather! The scorching summer temperatures have dropped and cool evenings are back. That means throwing on a light hoodie post sunset in the UAE or wrapping up warm from to toe before opening the front door in colder countries!
Sweaters can be a wonderful addition to a sustainable wardrobe as they are generally timeless with many a simple style standing the test of time. The elegant turtle neck for example, first popularised by designer Elsa Schiaparelli in 1927 when she wove a collar into a sweater, has been worn by men and women alike for decades since. You likely even have one hidden at the back of your wardrobe, that dusted off and paired with jeans could be a chic ensemble to carry off this winter.
While jumpers have primarily been made from wools in the past including merino, lambswool and cashmere, an increased awareness of animal welfare and environmental issues – sheep rearing leads to deforestation, wool uses 367 times more land per bale than cotton, and the chemicals used to clean wool pollutes waterways – has had many shoppers seeking out sustainable alternatives. The same can be said for non-biodegrading, fossil fuel derived polyester, another commonly used fibre in sweaters found on fast-fashion rails, which due to its durability (it can take between 2-200 years to decompose) is hugely damaging to the environment.
Plant-based materials such as certified organic cotton can be a good alternative however it often requires more water to produce than conventional cotton so look for rainwater fed organic cotton or even recycled cotton where possible. Also, keep an eye out for retailers who use recycled wool, plant based fibres and if you must go down the wool route, ensure the suppliers have trusted animal welfare credentials.
Vintage jumpers are also more fashionable than ever so head down to your nearest thrift store for some fabulous finds this winter!
Reformation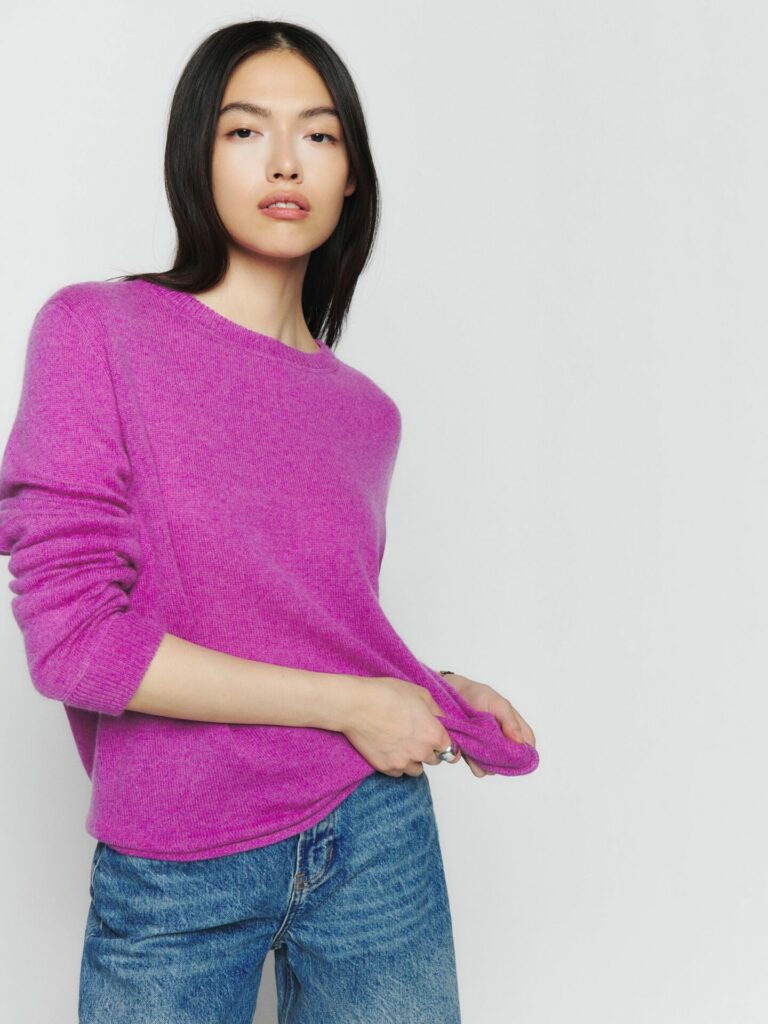 From cropped to oversized turtle necks, to boyfriend sweaters and a whole variety of cardigans, this
LA brand has all your jumper needs covered. With the slogan 'Being naked is the #1 most sustainable option. We're #2' Reformation started out as a small vintage clothing store in 2009. The brand quickly expanded into making its own clothes from low-impact materials, rescued dead-stock fabrics, and repurposed vintage clothing. Proud to be able to answer 'who made our clothes' at every level of the supply chain, Reformation wants to ensure positive environmental and social impacts.
Every week, a new, limited edition collection is revealed, with small quantities of each product. Based on direct data and feedback, more items are only made on demand, keeping production less wasteful and exclusive. So it's unlikely you'll bump into somebody twinning your sweater this season! Choose either of these recycled cashmere jumpers for a guilt free winter woolly wear.
AED590; AED630 Reformation
Patagonia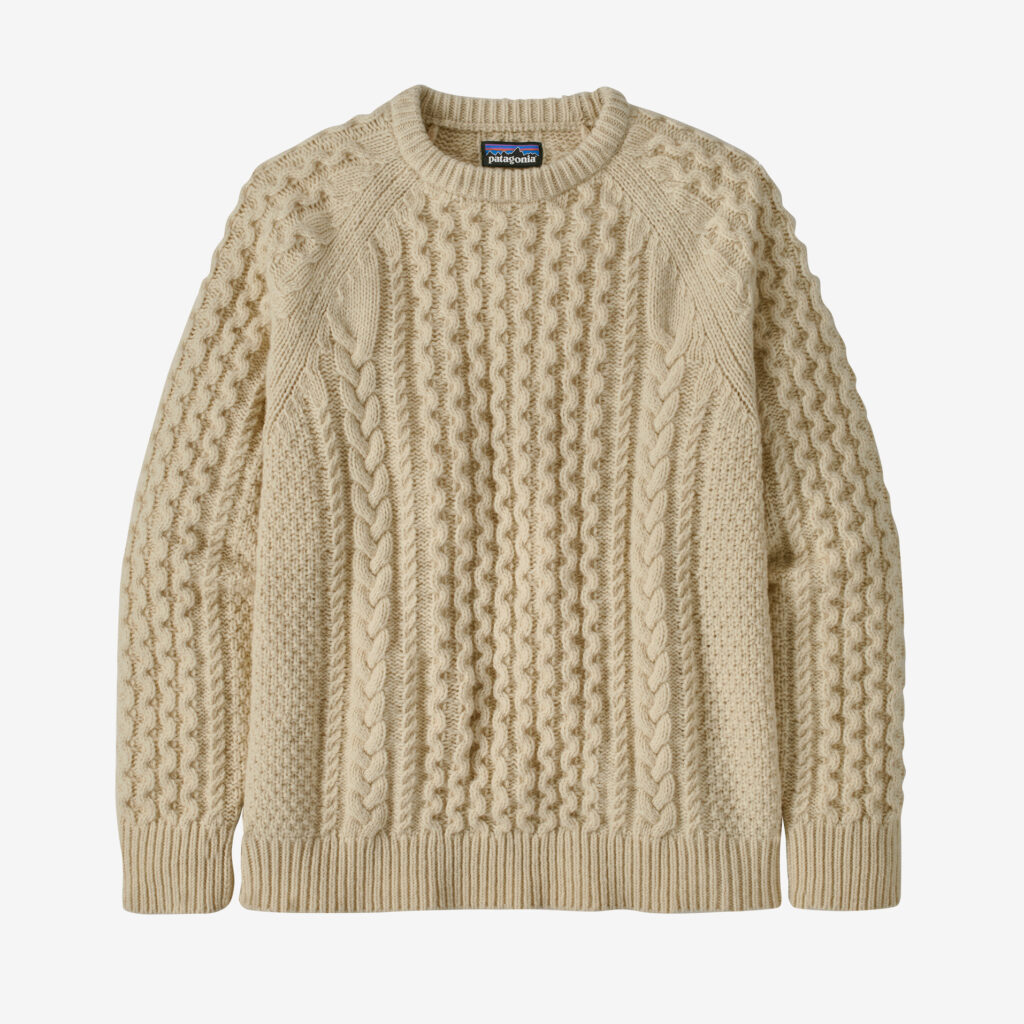 Patagonia is a true pioneer of sustainable apparel, so much so that the company's founder recently pledged all profits to fight climate change! 87 per cent of the company's styles use recycled materials – a move which has seen them reduce their CO₂ emissions by 94 per cent – including this gorgeous and versatile cable-knit sweater in beige. Made using pre-loved wools and nylon from post industrial waste, leftovers from weaving mills and discarded fishing nets, this is a durable warm layer for desert camping or everyday wear that is as good for you on a cold night as it is the planet.
$199 (AED 730) Patagonia
Pangaia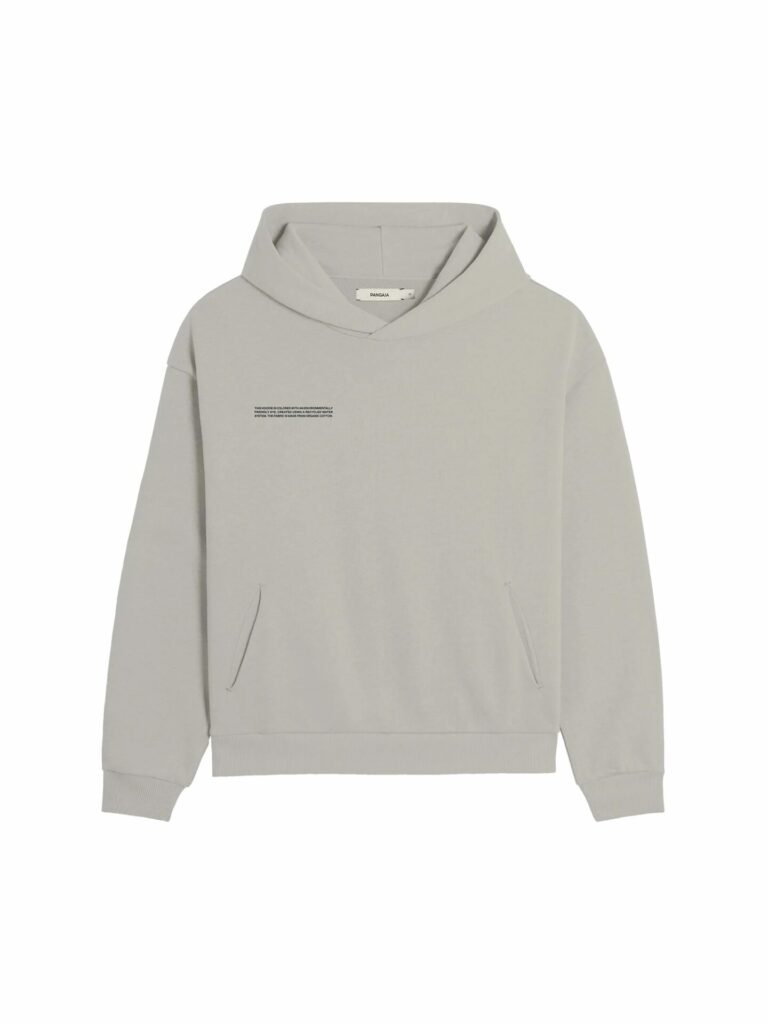 With an impressive goal to design an earth positive business model where their products are better for the planet than if they did no exist, Pangaia is at the forefront of pioneering fabrics of the future. The team of scientists, designers and innovators use a range of materials for their designs including plant fibres such as rain fed organic cotton, bio based fibres that use wildflowers combined with maize, recycled materials and fossil free leather alternatives.
This trademark classic hoodie is made using 100 per cent organic cotton and is designed to keep you warm across the seasons. It is even treated with an innovative natural peppermint oil to reduce the need for washing, keeping it fresher for longer! Available at Ounass and Bloomingdales in the UAE, you can also shop the hoodie collection in its array of colours online.
AED665, Pangaia
VILDNIS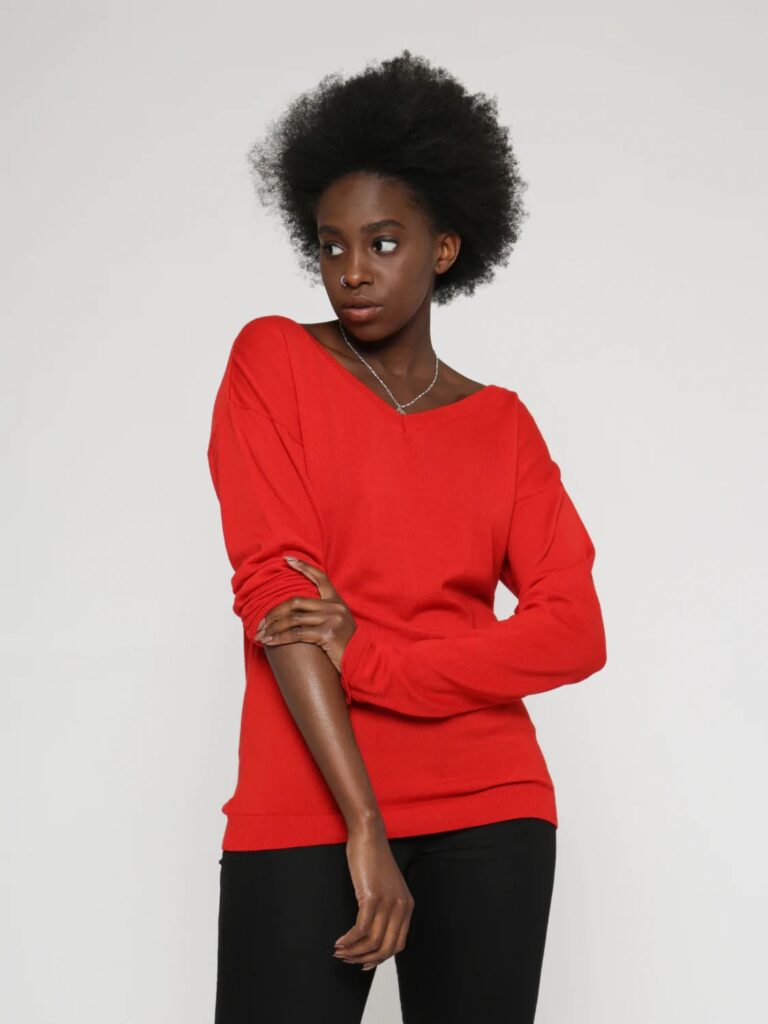 VILDNIS rarely use fabric made from animal fibres, but when they do, they primarily use recycled materials and avoid silk, fur and non-certified wool. For this festive knitted selection, they have used recycled merino wool yarn from Italy to save another jumper from getting lost in landfill. Its flattering despite a slightly oversized look, with a wide V-neck and ribbed accents for extra shape. This will definitely save you from wondering what to wear when the weather turns crisp!
£57.50 AED, VILDNIS
Kordal Studio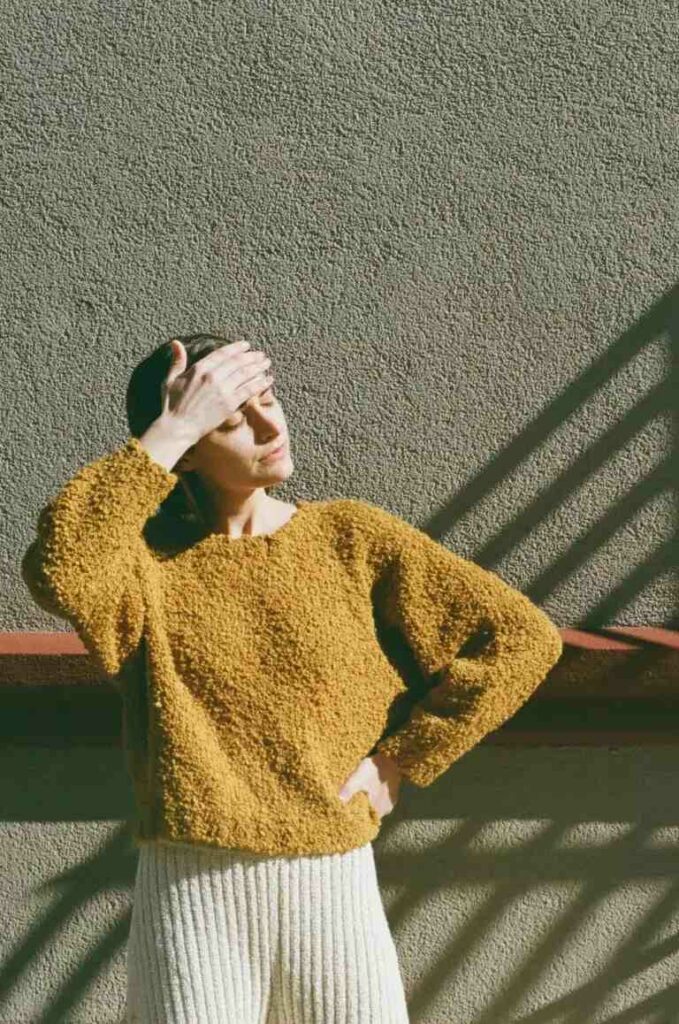 Kordal Studio is a sustainable clothing brand that creates quality, responsibly made garments that are not trend focused for longevity and use natural, organic, and recycled textiles. A cosy classic, the Harriet Cardigan in muted oak is not a vegan option, being made from 68 per cent baby alpaca wool, however Kordal studio prides itself on designing and producing ethical garments that have animal welfare at their core. The brand works with small knitting companies and rural families in Peru who make a living from alpaca farming, and are all certified by Pacomarca, the sustainable alpaca network. The farmers also use a method called INCA shearing that ensures the animal is not harmed when their wool is being shorn.
$276 (AED1,000) – $298 (AED1,090), KordalStudio
One Tree Planted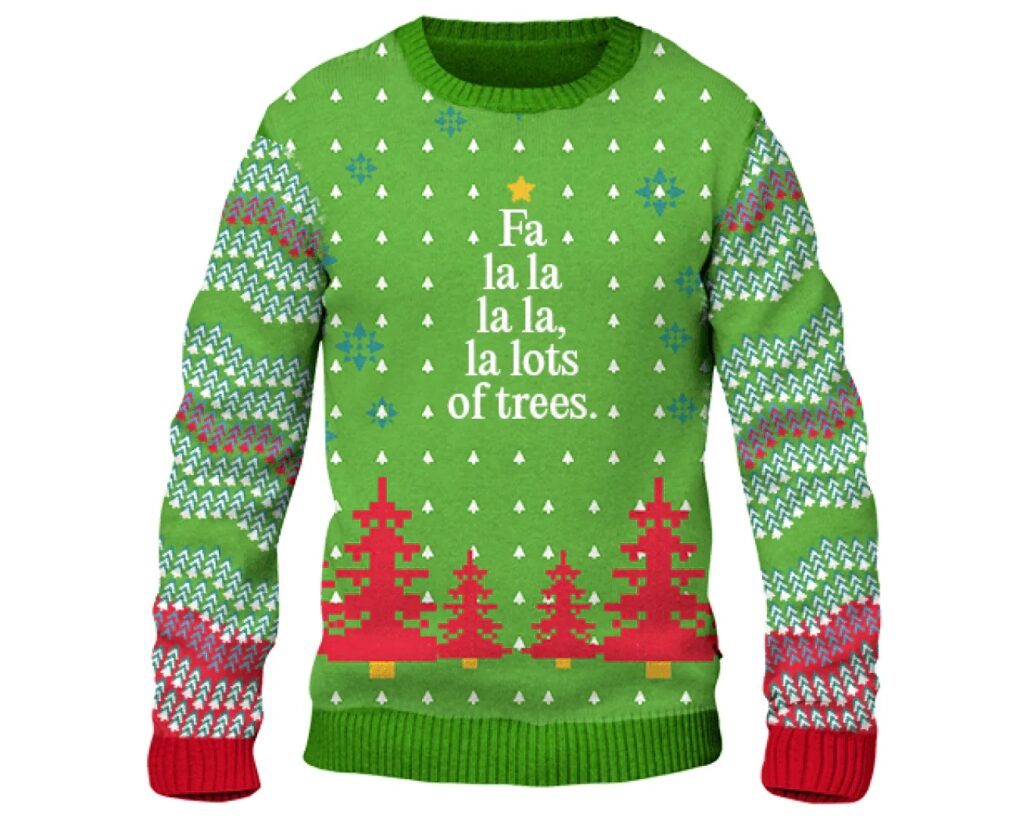 This global organisation does exactly what it says on the tin; for every dollar it receives, it plants a tree. Since 2014, 40 million trees in more than 47 countries have been planted across the globe. Now, you can buy a fabulously-festive sweater from the One Tree Planted website, made from eco-friendly fabric that you can wear year, after year, after year. From snowmen to stockings to Fa-la-la-la-la, most holiday sweaters are priced at $50 and with every purchase, 50 trees will be planted in India to fight food insecurity, pollution, and climate change.
$50 (AED185) OneTreePlanted
The Giving Movement
Sustainably made in the UAE, this eco-friendly streetwear brand goes by the philosophy that, 'small acts multiplied by many can transform the world.' Founder and UAE resident, Dominic Nowell-Barnes made it his mission to create a vehicle of positive change that everyone can be a part of, altering the way fashion is consumed and shedding light on conscious consumerism. With every item purchased, $4 is donated to charity, enough to ensure basic needs (food, shelter, water) for a child in need for one week. A wide range of hoodies and sweatshirts are available, in an array of bold, beautiful colours.
AED649, AED749 TheGivingMovement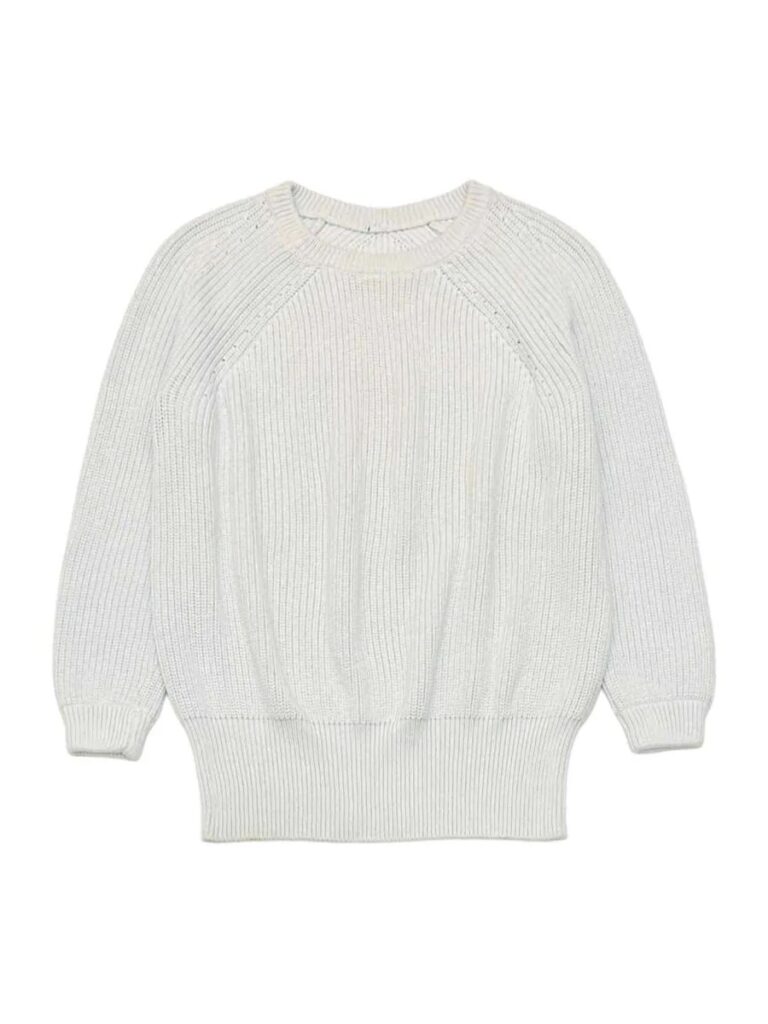 Since 2008, this Dubai boutique has been selling pre-loved fashion at a price to suit its condition. Some items are as good as new – if not new, and never been worn – or genuine top brands with a tiny defect that is clearly labelled. You'll find high street to designer gems, all authentic and for an absolute bargain. Currently available is a burgundy mohair Stella McCartney jumper, a v-neck striped Louis Vuitton sweater and a delightful pastel green jumper by Alexander McQueen, amongst a treasure chest of others.