True beauty comes from within. But that doesn't mean we still don't strive to look and feel our best on the outside, too. Now, more than ever, it's crucial that we dig deeper and understand more about what's inside our skincare products.
It's no secret that plastic – and in particular microplastics – are found in most of our cosmetics. At first, this wasn't seen as an issue. Ignorance was bliss. We were so used to seeing plastic everywhere that we barely noticed it at all. Besides, the amount of plastic in cosmetics is tiny, right? Micro, in fact. Microplastics, often referred to as microbeads, are fragments of plastic which are smaller than 5mm in diameter.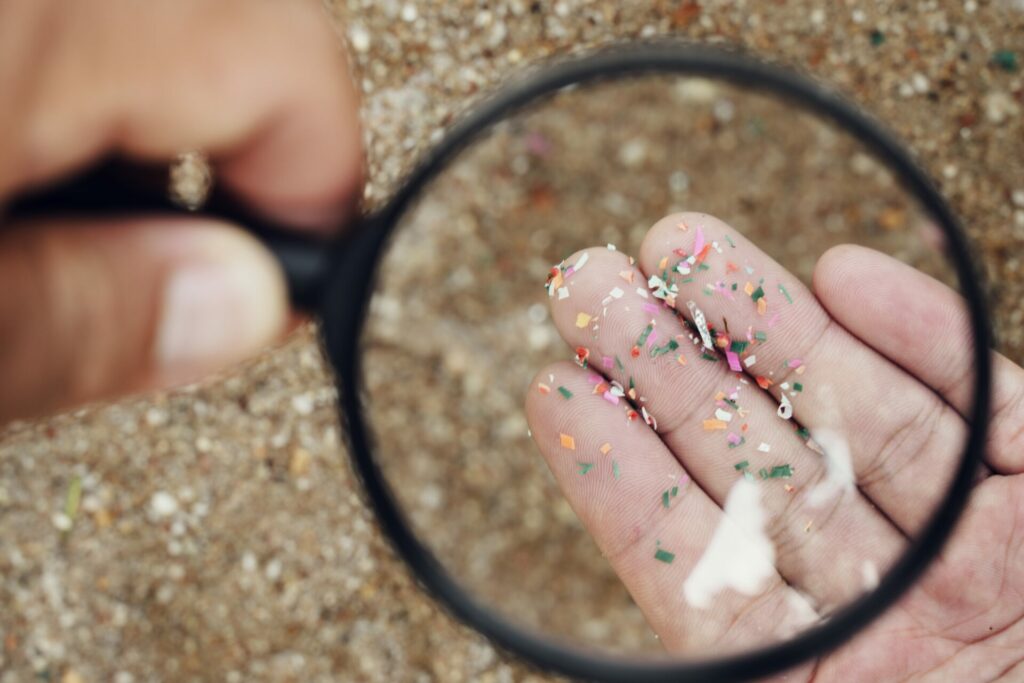 Most found in the majority of face and body products – as well as the packaging – are merely the size of a sesame seed. They are added to beauty regime staples to help remove dead skin cells and unclog pores, which is why they're often found in exfoliating products such as facial cleaners, peels, bath gels and even toothpaste.
New research from Plastic Soup Foundation, an environmental organisation that works toraise awareness of plastic pollution in the ocean, shows that 87 per cent of products from the 10 best-selling cosmetic brands contain microplastics.
Even more shocking, statistics touted by the UK government reveal that just one shower alone can send 100,000 microbeads down the drain where it clogs up our oceans, drinking water and causes serious harm to marine life.
Fish ingest microplastics and therefore absorb harmful chemicals that cling to certain plastics. This affects their health, energy levels and ability to reproduce. But with studies showing that 99 per cent of fish have at least one microplastic particle present, it is entering out food chain.
A recent study by the Medical University of Vienna has suggested that, on average, every week people eat five grams of micro and nano plastics (fragments so small they are not visible to the naked eye or even under a simple optical microscope). And, according to another recent research paper, published in Environment International, microplastics have now also been detected in human blood for the first time.
Plastics easily absorb toxic chemicals in their environment, and many contain additives that will leach out and cause more toxins to be released. These chemicals are carcinogenic and can cause reproductive abnormalities. Ingestion of microplastics in any species – including humans – affects the digestive system, but can also move throughout the body's systems, redistribute, and collect in other organs and tissues.
The research shows that they can disrupt our hormone-regulating systems, cause issues within our cardiovascular system and increase the likelihood of obesity. So it's a big issue. The opposite of micro. It's enormous.
Often, microplastics are the unintentional result of disintegration of bigger plastic waste. But when it comes to certain cosmetics and skincare, microplastics are used with intention; in short, they are cheap for manufacturing purposes. In 2019, the Business of Fashion reported that it would cost the beauty industry in the EU around $8.5 billion to ban using microplastics.
However, each year 3800 tonnes are released into the environment through the use of cosmetics and care products in Europe alone.
There have been developments. Small, but significant steps saw global beauty brands such as Unilever phasing out microbeads from their entire product range in 2013. That same year, this commitment was also adopted by L'Oréal, Colgate-Palmolive, Beiersdorf, Procter & Gamble, and Johnson & Johnson, resulting in the removal of microbeads from all rinse-off products under the European Union Ecolabel, an award for goods and services that meet high environmental standards throughout their entire life cycle.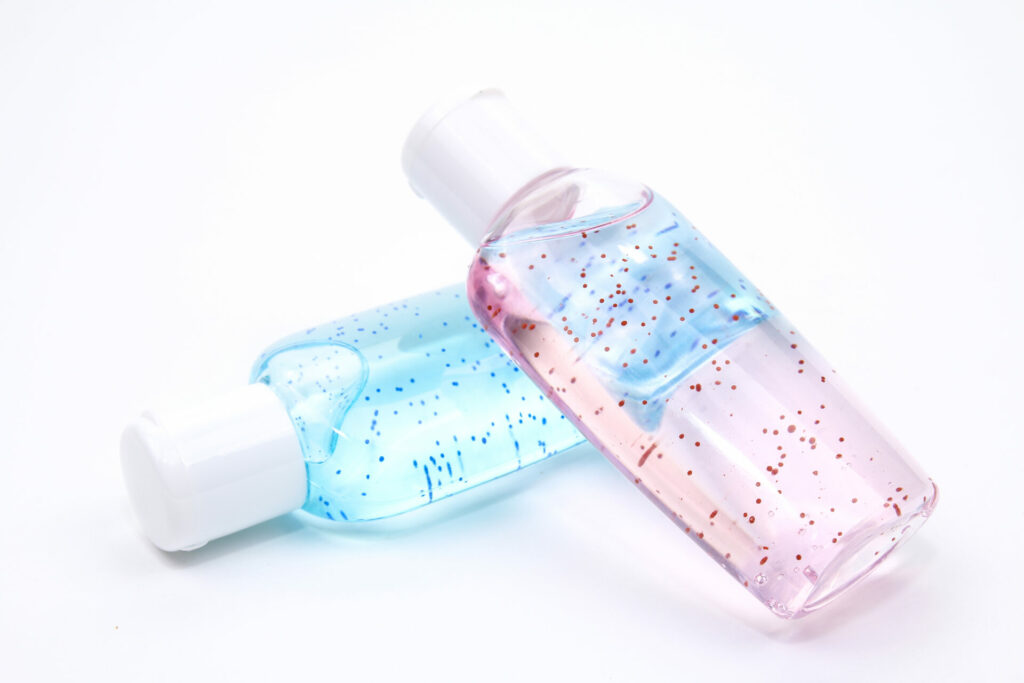 Two years later, a US ban was introduced on microbeads in rinse-off products including toothpastes and anti-dandruff shampoo under the direction of then US President Barack Obama. Since then, 15 more countries have followed suit including the UK. In 2018, retailers across England and Scotland were banned from selling rinse-off cosmetics and personal care products such as deodorant that contained microbeads.
But these laws don't address all microplastics still found in a wide range of beauty products, including moisturisers and makeup. 'There are definitely loopholes in the law,' said Sherri A. Mason, Director of Sustainability at The Pennsylvania State University. 'It was a great first step. It was never intended to be the last one.'
Now the EU wants to restrict intentionally added microplastics in all products that pose a potential risk to both the environment and human health. From cosmetics to detergents, this would prevent the release of 500,000 tonnes of microplastics into the environment over a 20 year period. The legal restriction is expected to become law by the end of this year.
Plastic Soup Foundation, who carried out a detailed study into the effects of microplastics from the cosmetics industry, is also on a mission to achieve absolute reduction in the production and use of plastic in beauty products. In 2021, they launched an app called Beat the Microbead. (The link is here) Using text recognition technology, the app scans the ingredients of your products and checks them for microplastics, allowing you to fully understand what's inside your bathroom shelf favourites.
The beauty industry have a long way to go in cleaning up their act. But entrepreneurs such as the founder of La Bouche Rouge, Nicolas Gerlier, are at the forefront of making change a reality. La Bouche Rouge is a cruelty-free French makeup line free of petrochemical derivatives, silicones and microplastics, both in its formula and packaging.
Gerlier started his company with one single lipstick; a serum formula enriched with a seaweed harvested by hand. He said, 'One billion tubes of lipstick are thrown out every year as well as 400 million single-use silicone moulds used to print a logo on a stick that will wear off after application. These are all things that can't be recycled.'
So what as consumers can we do to clean up our own skincare and beauty bags? Aside from checking your bathroom, makeup bags and household staples for microplastics to eliminate from future shopping lists, try to look for quality, sustainably sourced alternatives. Here are four of our favourite brands which are plastic (and micro plastic) free, environmentally friendly and also really rather marvellous…
WELEDA
MAORA NATURE
AVEDA
KAIA