In this battle to preserve our environment and envision a greener future, a sizeable contribution is required from every human being, especially from the youth.
Meet Sainath Manikandan,16, and Sai Sahana Manikandan, 14, two Abu Dhabi-based eco warriors, who are doing more than their bit to safeguard Mother Earth. From initiating tree plantation and recycling campaigns to creating marine robots that clean our oceans, the spirited green activists are on a mission to help heal the planet.
Honouring UAE's declaration of 2023, as the year of sustainability, the siblings aged 16 and 14 and both students at GEMS United Indian School, Abu Dhabi, have been planting trees in the Emirates, organising recycling days and even building a prototype robot to clean the seas.
The seeds of green activism were first sowed for these young eco warriors five years ago, when they watched the documentary, A Plastic Ocean, on the devastating impact of plastic waste on the environment. The film shows how once plastic enters the ocean, it breaks up into small microplastic particulates that enter the food chain, attracting toxins that are eventually stored by sea creatures and later consumed by human beings.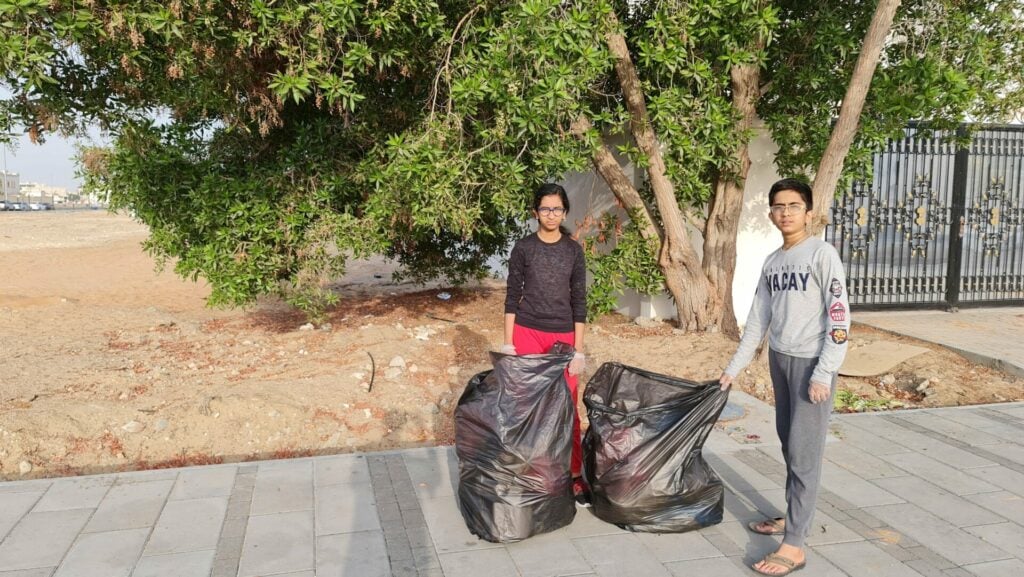 'Seeing this film was a turning point in our life. We were startled by the amount of plastic waste in the world and how it is slowly impacting all of us,' shares Sainath. 'I felt, it was our collective responsibility to stop this and decided to start a beat plastic pollution and recycling campaign in our school.'
Guided by members of Drop It Youth, a UAE based campaign against single use plastic and the Emirates Environmental Group (EEG), the young eco warriors roped in their schoolmates to collect waste for recycling.
From their school to their neighbourhood, Sainath and Sai Sahana have been vocal advocates of recycling and spreading awareness about stopping the usage of plastics. 'For the past five years, we have been collecting used papers, plastic, cans and e-waste for recycling' says Sai Sahana.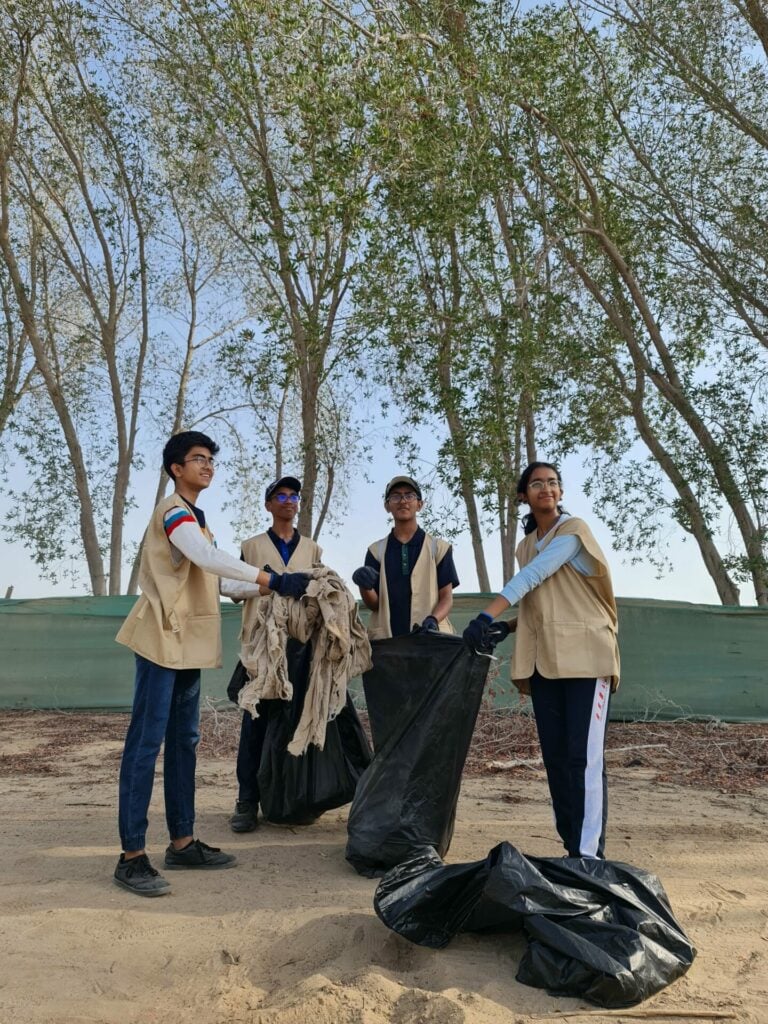 'We have also stopped using all kinds of single use plastic at home ,' she adds. 'Be it bags, straws, cups or disposable containers. Recycling helps save landfill spaces, reduces greenhouse gasses, water and energy.'
Marine Robot Cleaner
Her brother Sainath has taken this green advocacy a step further and created a prototype robot that can assist in cleaning oceans. A keen robotics enthusiast, Sainath used his tech skills to build a marine robot cleaner that removes waste materials from the surface of water bodies.
The robot runs on motors that paddle and move it in water, collects waste and stores it in a basket. Made in the shape of a boat with the aid of recycled water bottles, popsicle sticks, pencils and motors the robot can be operated with the help of a remote device.
'Every year an estimated 8 million tonnes of plastic waste ends up in the world's oceans. Even if we stop using plastic now, the next two to three generations will see it dumped around as it takes hundreds of years to decompose,' says Sainath.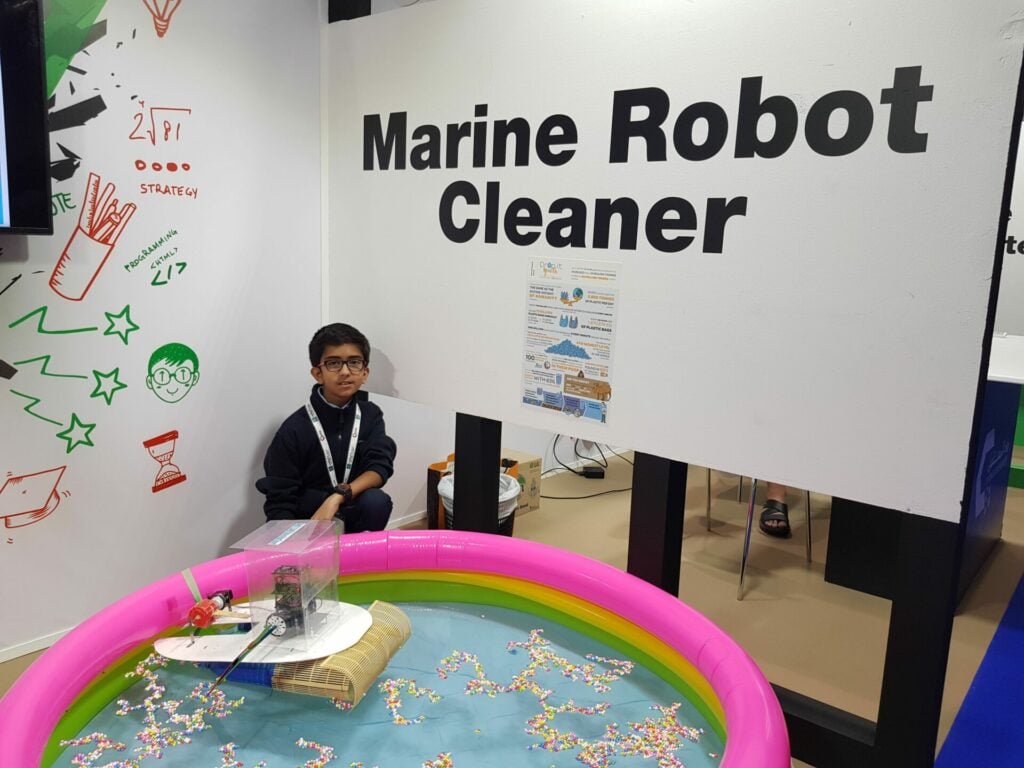 Building this robot, he says, is his contribution to finding a sustainable solution using technology. 'We have already conducted a few demos in pools where the Marine Robot Cleaner was able to pick up waste,' he shares.
This innovative robot that has been showcased at several events and was even won of the winners at the 2023 TCS and Kids Rights Digital Innovation Challenge – designed to encourage young people to design a tech-for-good solution to a problem related to UN Sustainable Development Goals (UNSDGs).
As a winner Sainath will receive mentorship support from TCS, an Indian IT giant, and seed money from KidsRights Foundation to expand his project.
'By fitting a camera and with the help of the plastic cleaner app, we can even let the robot go inside the ocean to detect and clean waste,' says Sainath, whose app helps users to search for plastic waste, documents its type and lets them share it with the Ministry of Environment.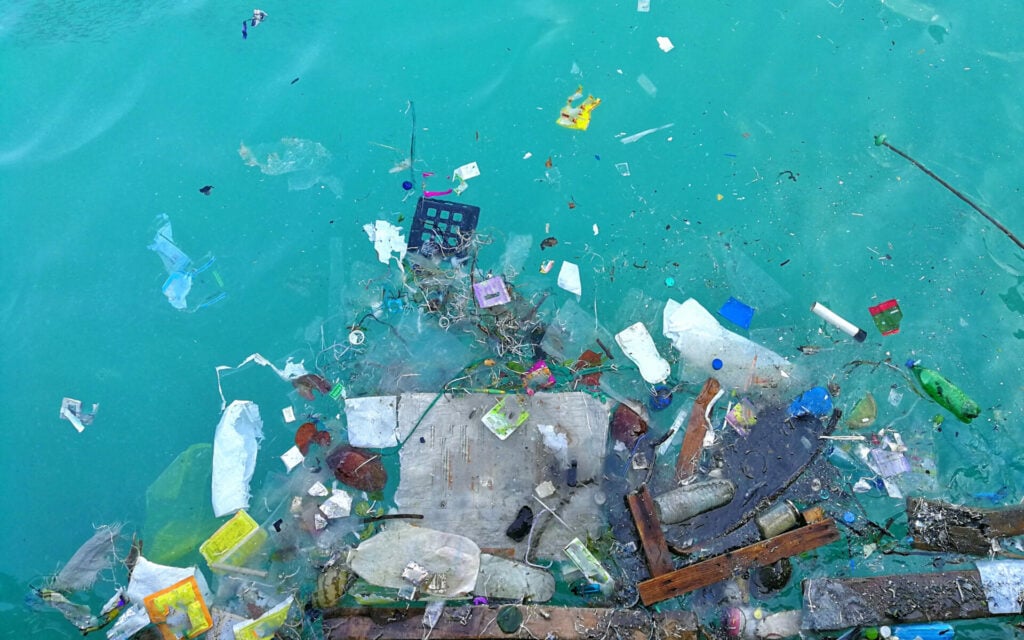 While the Marine Robot Cleaner aligns with United Nations Sustainable Development Goals (UNSDG) 14, about life below water, Sainath has also built an Agribot which supports SDG 2, zero hunger.
This robot is designed to assist farmers to plough fields, sow seeds and cover them with soil. 'It is created especially for farmers in hot countries where it can assist them in the basic farming techniques, so that we can generate enough food to combat world hunger,' tells Sainath.
Eco Warriors Abroad
And their eco warrior activism doesn't stop in the UAE. The ambitious pair even took their eco warrior skills to India when they went for holidays to Kerala, India last year.
'We planted fruit and medicinal tree saplings along with the help of students at Mar Thoma Central School and Infant Jesus Convent (ISC) School in Kerala,' says Sainath. We hope to check on the plants next year when we go back for vacation,' adds Sai Sahana.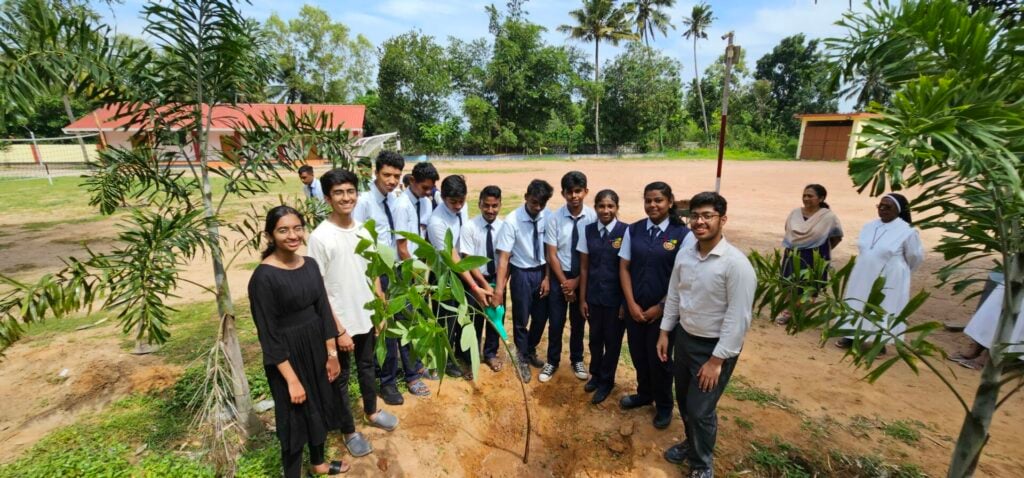 The siblings share that they take out time for their environmental activism from their busy school and extra-curricular activities schedule. Ambassadors of Tunza Eco Generation, Goumbook Drop It Youth, Emirates Environmental Group, Environment Agency Abu Dhabi and Refill UAE, the duo has been recognised for their conservation efforts through several honours and awards.
'I believe if even just one person, or one family makes the change and starts planting trees, recycling or stopping single use plastics,' says Sainath earnestly, 'it would be a great contribution towards climate change and global warming.'