The first steps towards the creation of a team of French visually impaired rugby players took place in the southern city of Perpignan this week.
It's after coaches from The Change Foundation (TCF) – an award-winning UK based charity that uses sport to change the lives of marginalised young people – visited to assist local trainers.
Once fully trained, the French team will take on other nations in an international visually impaired (VI) rugby tournament that's being held alongside the Rugby World Cup later this year.
The Change Foundation created the game of VI Rugby, based on touch rugby, in 2016 and with the help of former England Coach, Andy Robinson set out to ensure that it looked, sounded and felt like any other rugby match.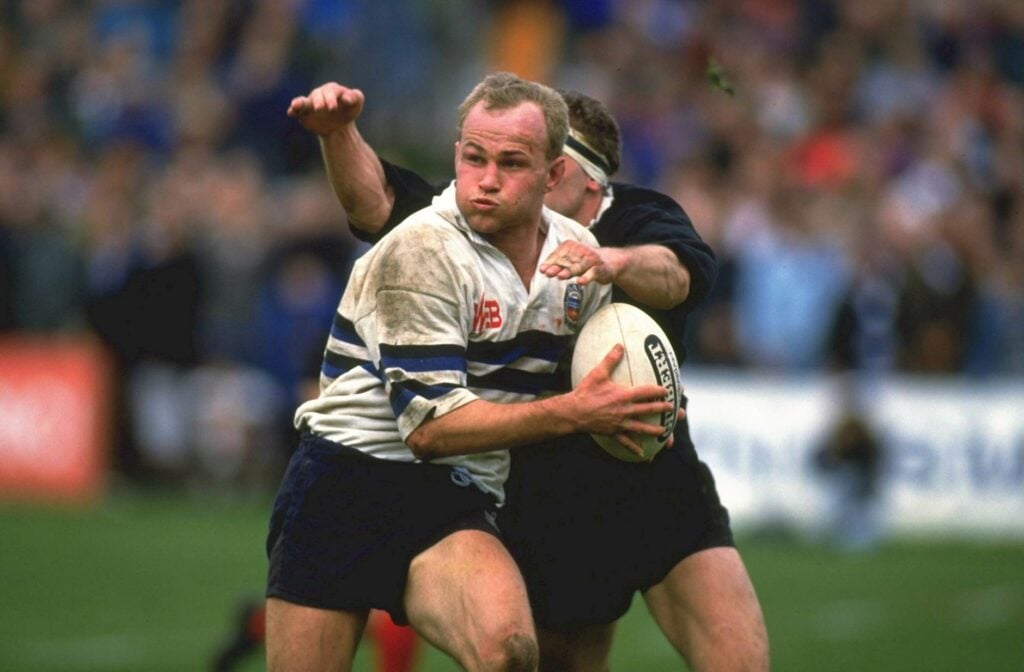 'Our goal was to make this adapted version of rugby a new part of the rugby family rather than a stand-alone sport', says Andy Robinson. 'Rugby prides itself on being inclusive and we wanted the new visually impaired players to compete on the same pitches as their sighted counterparts, to be part of all the high-profile rugby tournaments and wear the same shirts.'
Through the development work of The Change Foundation the VI game is played in New Zealand, Japan, Wales, Italy, Ireland and England and now, France.
TCF's Head of Business Development Alex Bassan said; 'Our aim is to double the number of [VI] players each year and from 2024 hold an annual Six Nations competition with a World Cup every four years.
The next countries in our sights are Fiji, Georgia, the USA and Australia, who host the 2025 British and Irish Lions and the 2027 Rugby World Cup'.
Visually Impaired Rugby Techniques
VI Rugby is based around Rugby 7's touch format, and the game-play takes into consideration a wide range of sight conditions whilst maintaining the fundamental codes and laws of rugby.
Alex Bassan was instrumental in creating the rules and coaching guidelines for the sport and has trained the 300 coaches and officials who now support the 700 players from around the world who currently play the game.
Alex said: 'It's not about teaching the skills of rugby. It's about adapting the skills to coach visually impaired people. How to build up confidence in dealing with visually impaired players and how to best use verbal communication skills.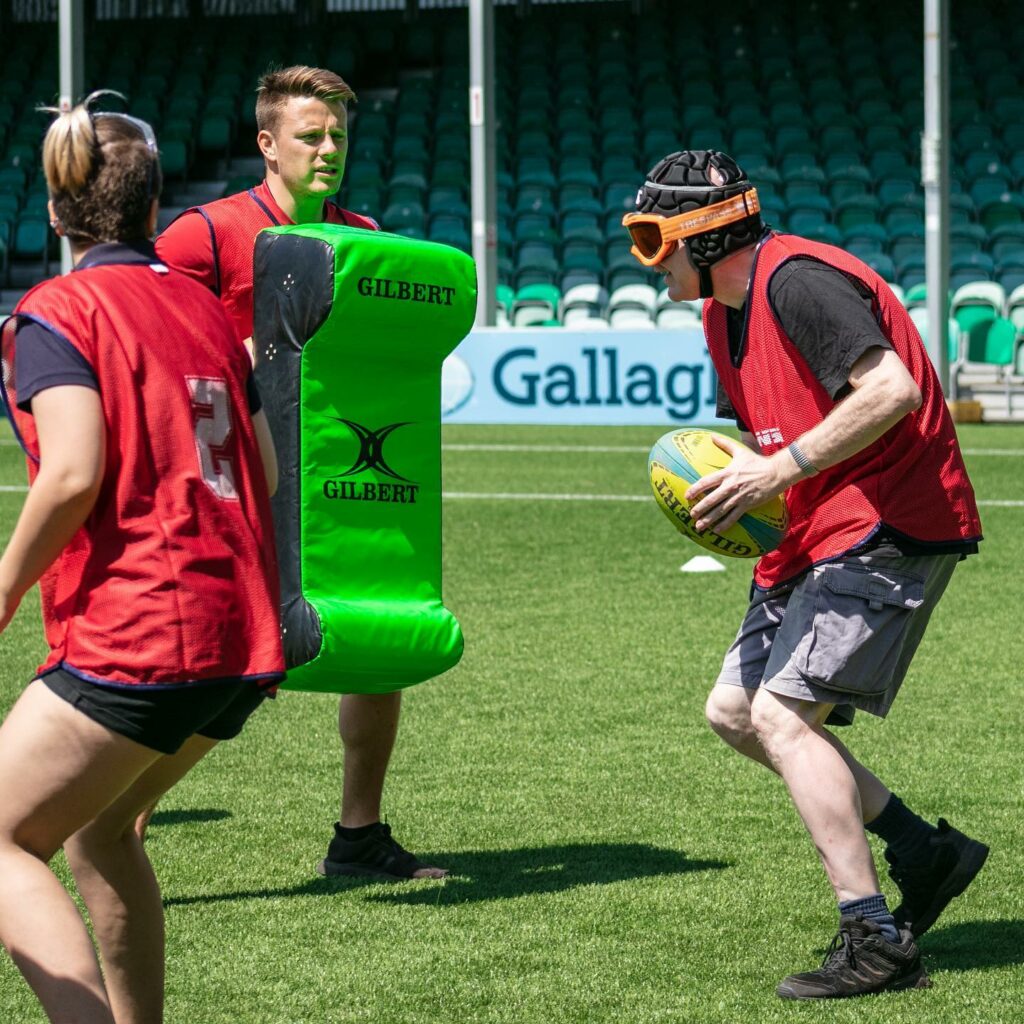 'For instance there is no point in saying "stand over there" as, to a VI player, where is "there"? Then there is colour co-ordination for training bibs and cones to mark the pitch.'
Alex also explained the techniques referees need to employ – such as remaining on the defensive line and moving with the ball, while talking continually.
'If the voice players are hearing is far away, they know the ball is on the other side of the pitch, as it gets louder they know the ball is coming their way,' he said.
A ball has also been developed that makes a sound when travelling through the air. Filled with bells, this generates noise to help the players hear when it's moving.
The Growing Global Game
A group of rugby legends from professional club Perpignan, with one visually impaired player, were led through drills and practice matches to show how the game can be taught to VI athletes.
The French sessions saw instruction from TCF's Head of Business Development Alex Bassan, with the charity's CEO Andy Sellins, and Programme Manager Elle Rowley taking part in games.
Among the Perpignan players was visually impaired rugby player Clement Fourcade, who rapidly emerged as  a star performer.
His message to TCF was a simple one: 'Thank you for making me feel like a rugby player again,'
The French programme followed a match in the UK between VI teams from the Worcester Foundation, Harlequins, Cardiff Rugby and Wasps Legends with all the players hoping their efforts will lead to involvement in the four team VI rugby international tournament later this year.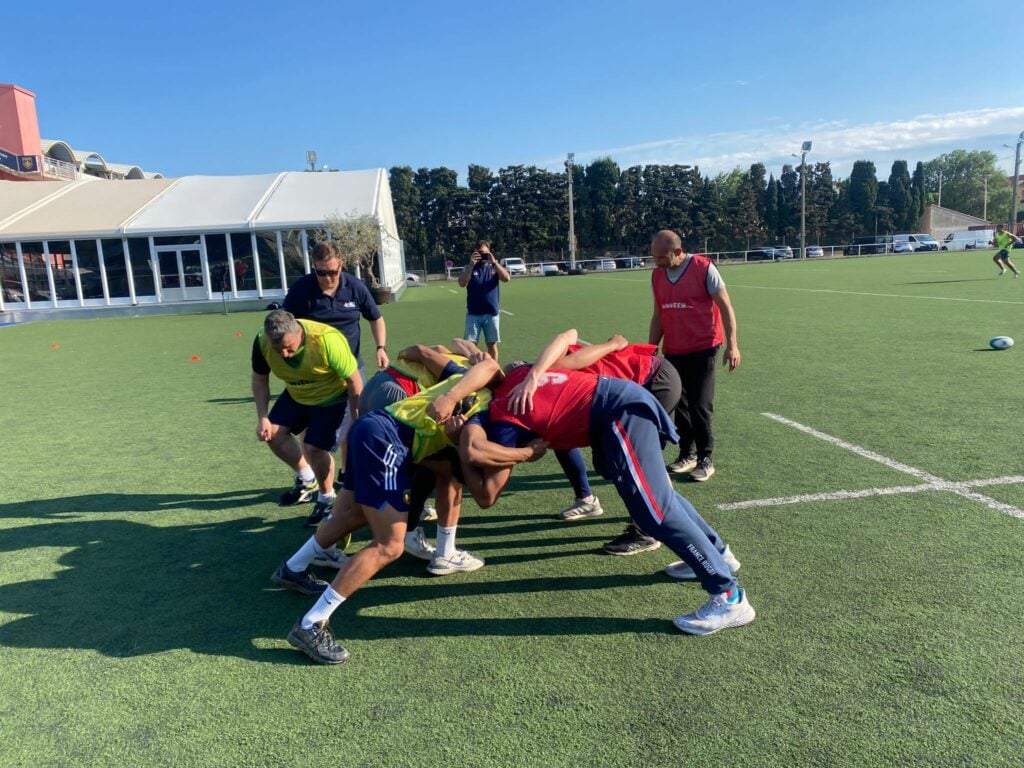 England trials take place in May with the squad then in monthly training camps preparing for the October 9th to 13th visually impaired rugby tournament, which will involve teams from Wales, England, Ireland and now France with a three-match series between England and Japan quickly following in November.
England VI Rugby captain is Jack Pearce from Macclesfield. He said: 'Playing rugby for my country has been an amazing experience. I never thought I would be playing rugby with other visually impaired people, let alone playing in internationals.
'This is so aspirational for visually impaired people and it's so cool to be sharing pitches and competitions with sighted players who just accept us as part of the rugby family".