What's better than a much-needed family holiday and change of scene at a beautiful destination? A vacation that gives you all the benefits of getting away while doing some good in the world. Voluntourism – whereby travellers blend voluntary work with a traditional holiday – can be a rewarding experience for both you, your family and the organisation you are helping.
Life these days is more about giving than taking – and travel in a post-pandemic world looks a lot different than it used to. Not only are we more mindful of supporting countries and communities which need help getting back on their feet but we are also much more mindful about helping, sharing and sustaining – and instilling these values in our kids.
Worried that a holiday which involves volunteering sounds too much like hard work rather than offering that Zen you're after? Don't be! You can get the best of both worlds (honestly) and dip your toes into the concept of 'voluntourism' by starting small – there are so many ways to help.
We've put together a few ideas on ways to build some giving back at easy-to-reach destinations from the UAE – from Sri Lanka to South Africa, Zanzibar to the Maldives – you can sightsee, island hop and explore while genuinely helping others on your travels.
Volunteer in Zanzibar
A rewarding and humbling experience, we recently traveled to Zanzibar with the UAE's Pirates Surf Rescue, who organise regular trips volunteer programmes abroad as a means of spreading kindness and helping less fortunate communities. While some of the trip involved splashing in the hotel pool and chilling on white sandy beaches it was the community work which left a lasting impression.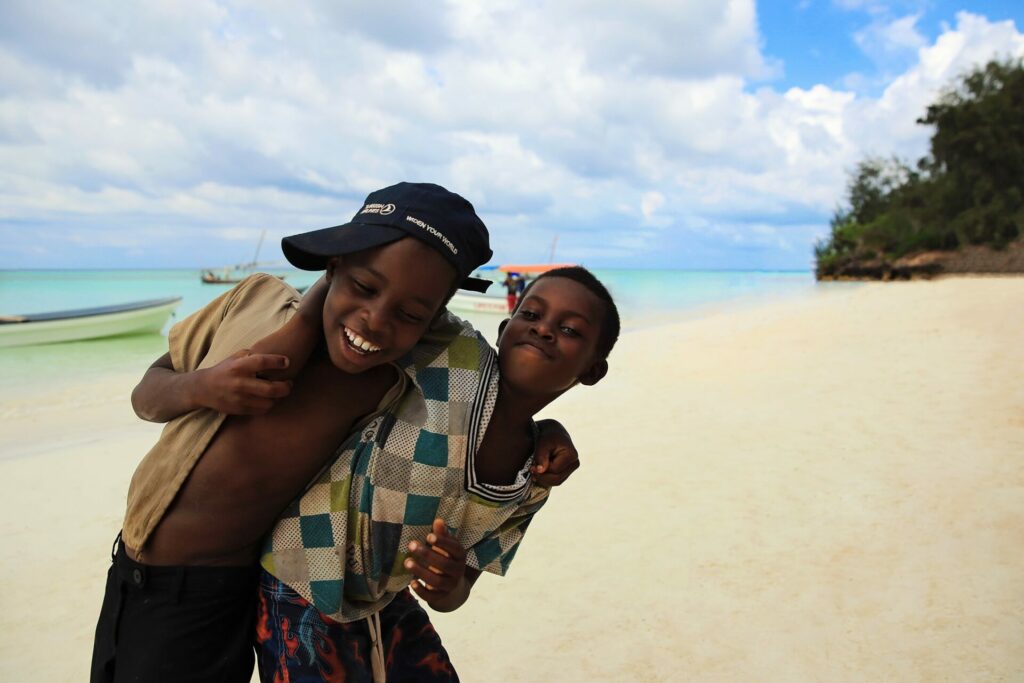 Working with the CR Hope Foundation, whose mission it is to provide access to schools and financial support to some of Zanzibar's poorest communities, we spent two very fulfilling days at the 'Seeds of Light' school in the village of Kizimkazi, helping with everything from painting walls to clearing areas of land for new buildings and also bringing and handing out supplies to the children at the school.
Whether you can spend an afternoon or a day at the school, they welcome any help with a huge smile and a lot of gratitude – and whatever ages your kiddos are, they'll be able to get stuck in too.
Book a Sustainable Safari
A wildlife safari is on many a bucket list – but make sure you go the extra mile and do it the right way by seeking out lodges or operators with sustainability and conservation at heart.
The Samara Karoo Reserve in South Africa offers a 'Safari For The Soul' which ensures that every guest plays a role in safeguarding its uniquely bio diverse landscape.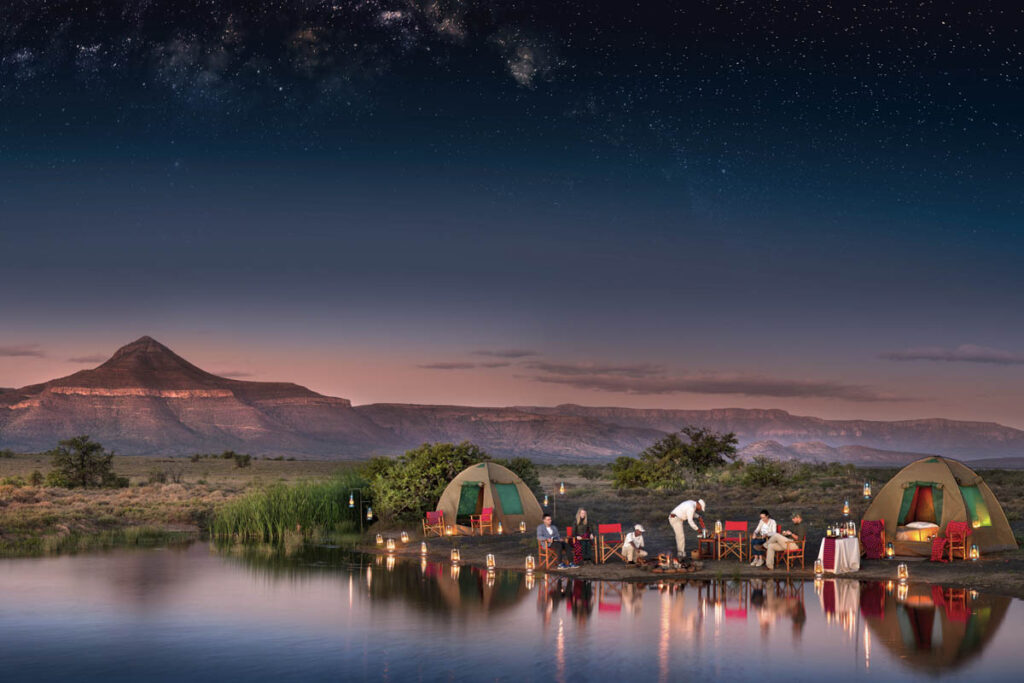 And we're not just talking about a monetary contribution. Samara offers an amazing range of activities including rewilding projects, camera-trap monitoring, research assistance and hands on conservation sessions allow a meaningful contribution and understanding of the resort's conservation efforts…with all the luxury of a 5 Star holiday thrown in too.
Help Save Coral in The Maldives
No visit to the Maldives would be complete without a glimpse into the incredible underwater world which surrounds its 1,192 islands. Coral reefs are not only beautiful but also an important part of biodiversity – and their loss would have devastating consequences. So do your part by staying at a resort with a dedicated coral restoration programme.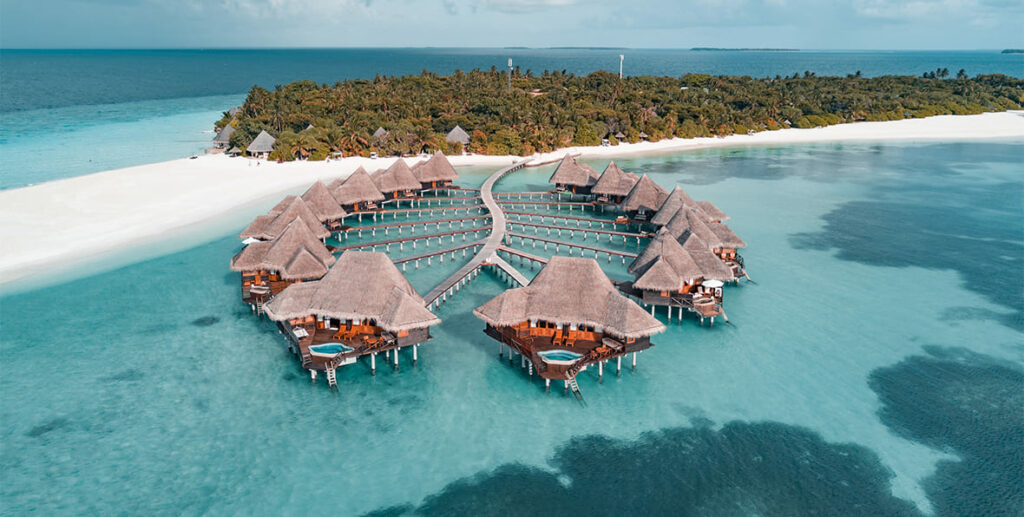 Coco Palm Dhuni Kolhu in the protected Baa Atoll has a resident marine biologist and a team devoted to coral replanting as well as initiatives to protect turtles, sharks, manta rays and more, with regular awareness sessions, guided snorkelling tours and plenty of opportunities to help the reef, the community and the wildlife while on vacation.
And at Anantara Dhigu Maldives, a coral adoption programme invites guests to participate in a long-term project by planting coral in the reef nursery and following its growth with photo updates.
cococollection.com/ anantara.com
Pack with Purpose
If you'd rather see exactly where your donations go than always worry that they never reach their intended destination then this brilliant company can help you do just that. With a mission to positively impact communities all over the world, this organisation helps travellers make meaningful and much-needed contributions to the countries they visit by facilitating the purchase and delivery of donations. Travellers use their luggage to take school, medical and other supplies to the communities they visit.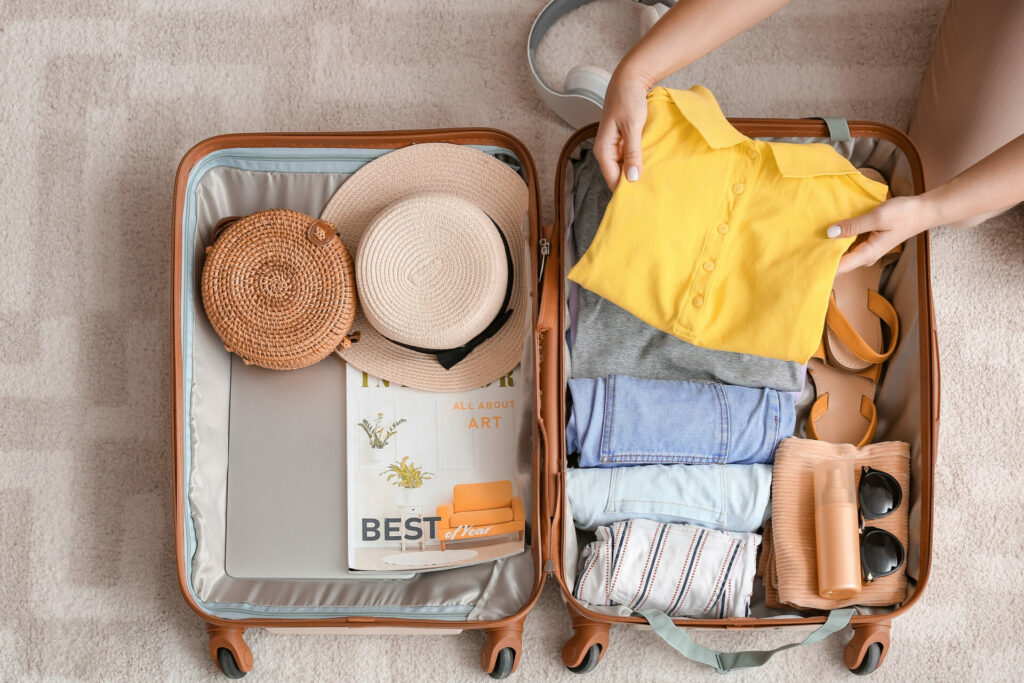 So far Pack for a Purpose travellers have taken over 189,900 kgs of supplies meeting essential needs in over 55 countries from Barbados to Belize. Simply visit their website, select your destination, find the property or tour company that is supporting the project you'd like to help and choose the supplies you wish to donate. Then buy them, pack them and deliver. Too easy!
Book a Village Way Stay in India or Nepal
If you're considering a holiday to India or Nepal then tag on a Village Way short stay – a night or two in village guesthouses owned and managed by village committees. This unique opportunity to experience village life allows you to be hosted by an entire village while reflecting the way that the hosts live in their own houses.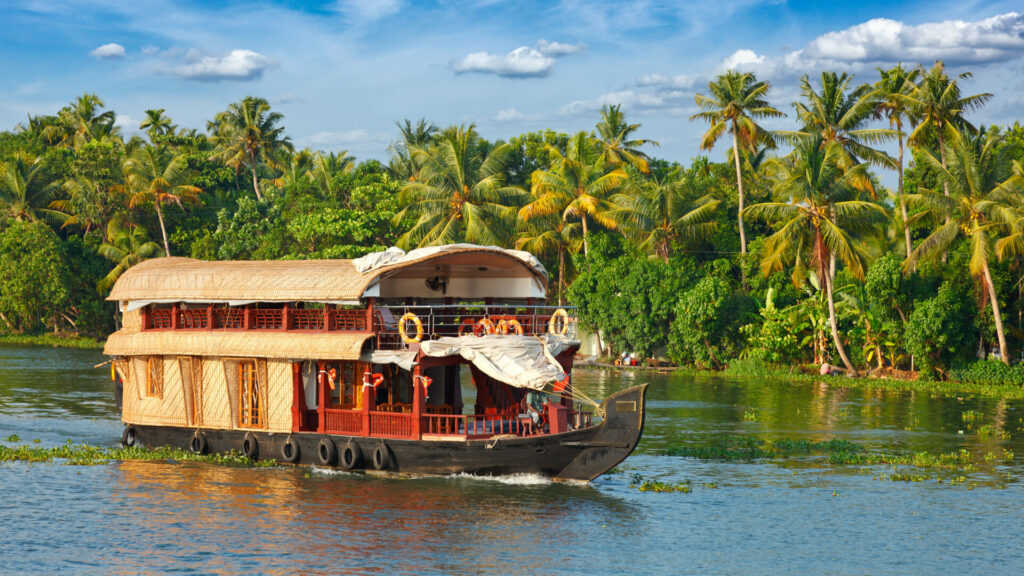 From a houseboat in Kerala to a traditional stone hillside house beneath the towering peaks of the Himalayas – each place is chosen for its natural beauty and comes with the local expertise of your 'guides' and hosts who will share their traditions, food and environment with you. Not only will your stay provide economic benefits to these remote villages but also give you an experience like no other. Longer tours are available too but these short stays are the perfect entry to ecotourism and a new way of travelling.
Give a Day of Your Trip
Want to find a way to do good at your holiday destination but have no idea where to start? Well, let the experts sort it for you! Give A Day Global will connect you with short term volunteer opportunities at nonprofit organisations around the world so that you can make a difference, support communities and connect with people.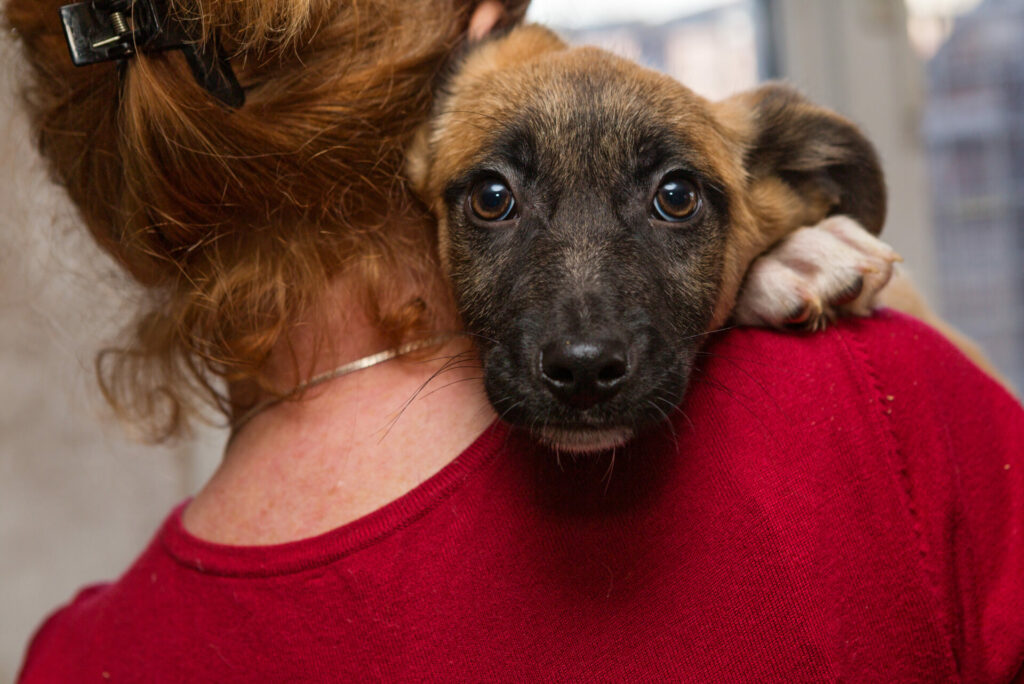 With a belief that everyone should have access to education, healthy food, medical care, a sustainable environment and economic opportunities. From reading and playing sports with primary students to assisting in the delivery of meals and even caring for rescue dogs and cats – the voluntourism opportunities are endless, fulfilling and packed into just a day of your vacation.
Give A Book
And finally, a special mention to a former UAE based family who have set up 'Bouncing Books', a UK and Tanzanian NGO which provides educational materials, books and libraries to children who otherwise wouldn't have access to these basics.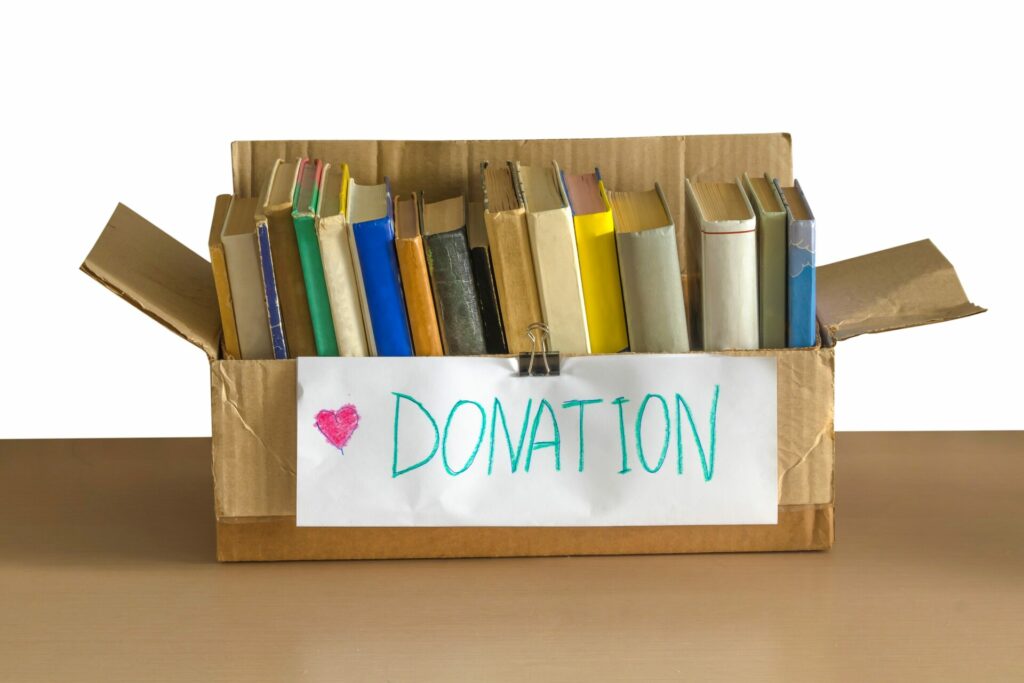 Next year, they'll be launching a volunteering programme which will allow you to run a library bus, read stories to school children, play skill building games and so much more.