Opening your closet should be like arriving at a great party – everything you see should be something you like and love. There is no denying however that most of us don't always covet an item forever be that due to lifestyle changes, size fluctuation, climate and cultural reasons or because our beloved clothes are simply no longer to our taste or style.
We know that throwing clothes away is not good for the planet. How we deal with unwanted clothes once they no longer suit our closet, has a huge impact on the environment in fact in 2018, the Environmental Protection Agency estimated that textile waste amounted to 17 million tons, making up 5.8 percent of total municipal solid waste.
And according to a recent study by Boston University, between 80 and 100 billion new clothing garments are produced globally every year and 87 per cent of the materials and fibres used to make clothing will end up in either incinerators or landfills. Only 20 per cent of discarded textiles are collected, and 1 per cent of clothes will get recycled into new garments.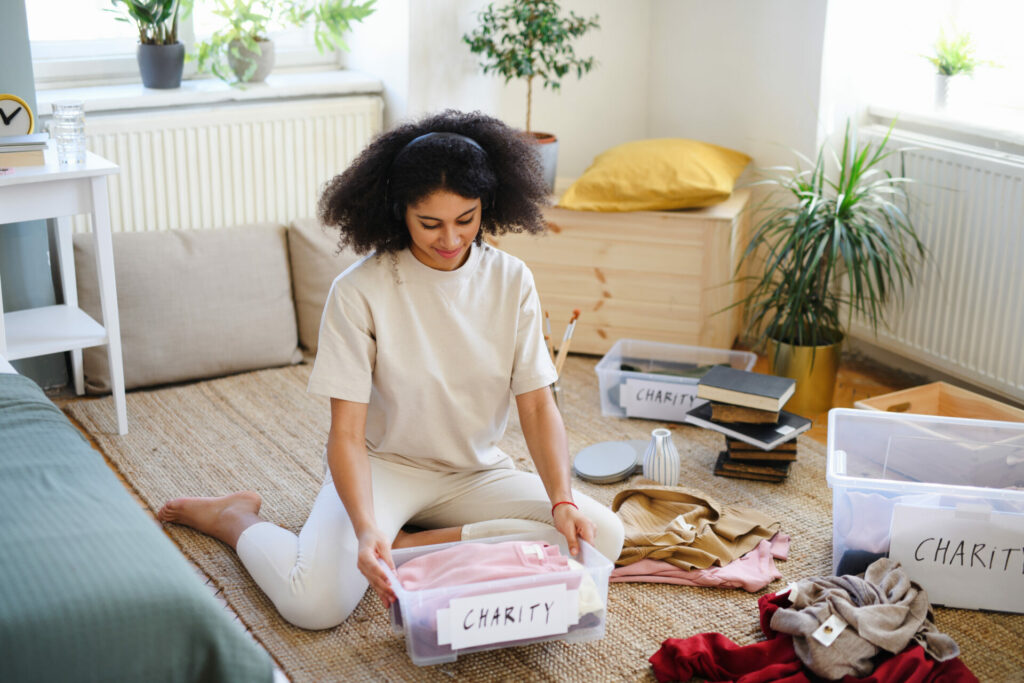 So the question is, how do we achieve a sustainable wardrobe without harming the planet? Instead of throwing items we no longer wear in the bin – which will only end up in landfill – we need to find a more planet-friendly way of dealing with our formerly-loved items.
Below are 5 easy steps to help you achieve a more sustainable wardrobe without adding to the toxic textile planetary load.
Step 1 – Re-design Your Closet
First things first. Editing our wardrobes allows us to keep on top of what we actually wear. If it doesn't fit, remove it and decide whether you can alter it to suit your current style or repair it if needed.
Upcycle or restyle the items you no longer wear into something you will love again – for this make friends with your local tailor and make sure you have a picture to show as a reference of what you have in mind. A great IG account to follow for inspiration and tips on how to restyle or upstyle your items is @convertedcloset.
If it still has tags on after 6 to 12 months – put it aside for donation. You will never wear it…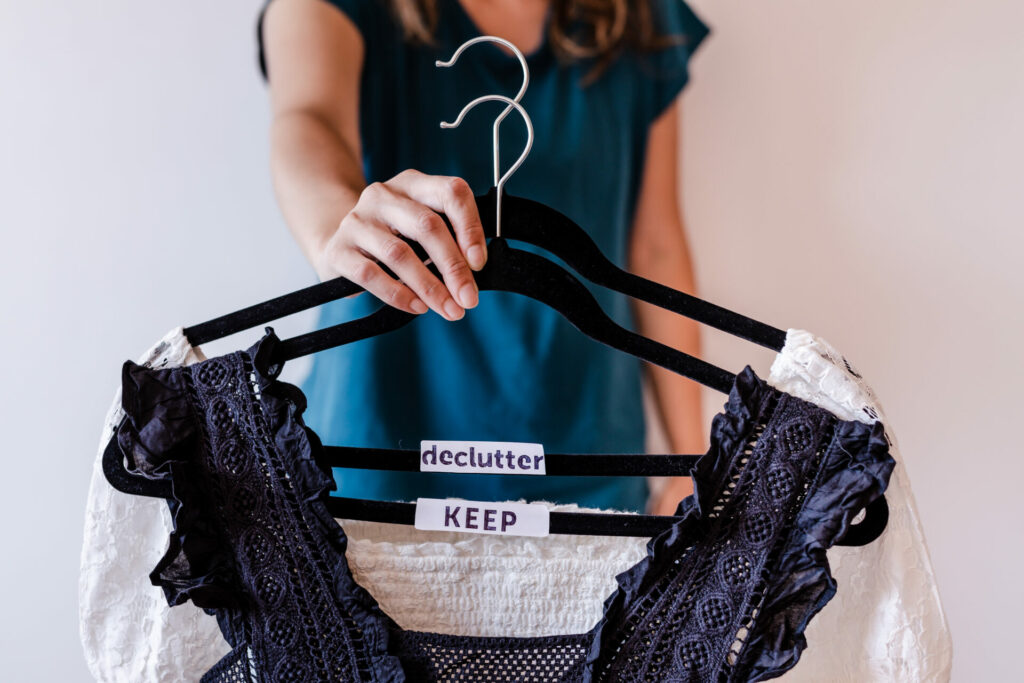 Step 2 – Reduce
Ultimately a sustainable wardrobe follows the old adage of less is more. As late designer Vivienne Westwood used to say: Buy less, choose well, and make it last'.
Before you buy something new, ask yourself: Will this item replace something I already own? Do I have something similar? Can I wear it at least 3 different ways with what I already have available?And importantly, will it give me at least #30wears?
Don't buy clone clothing. These are similar items such as blue jeans, white t-shirts, black trousers etc. You don't need ten pairs of black leggings or seven V neck tees. Aim to have a maximum of 3 items per category
Step 2 – Recycle
Donate your clothes that are in good condition to a local charity in your area like Thrift for Good, Oxfam or the Red Cross – a quick google search will tell you what is available in your area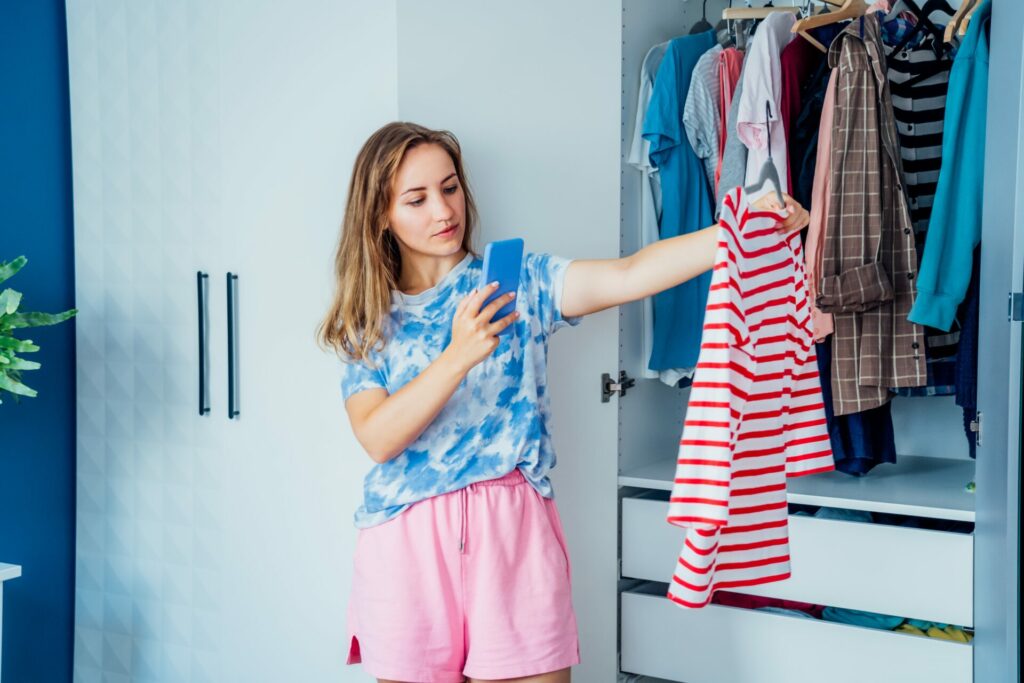 Sell your high-end, designer and luxury items using consignments stores online like Vinted, Depop, Vestiare Collective, Your Bagsy and The Luxury Closet.
Or rent out clothing such as occasion wear and formal attire you perhaps only wore once for a special event, a wedding dress, bridesmaid dresses and prom outfits are good examples of this.
Or make an evening of it and arrange a clothes swap party amongst your friends. Ask them to bring their friends along to allow for a wider variety of items available
Step 3 Repurpose
Turn your old sweatshirts into reusable cotton rounds by lying the fabric on a flat surface, then proceed by tracing as many circles as possible with a pencil. Cut them out, pile up to three circles for each reusable pad, and secure the edges with a simple blanket stitch. Not only will you save money, you prevent waste as you don't have to purchase single-use cotton pads anymore
Cut your unwanted clothing like worn out t-shirts and singlets into cleaning rags to use around your home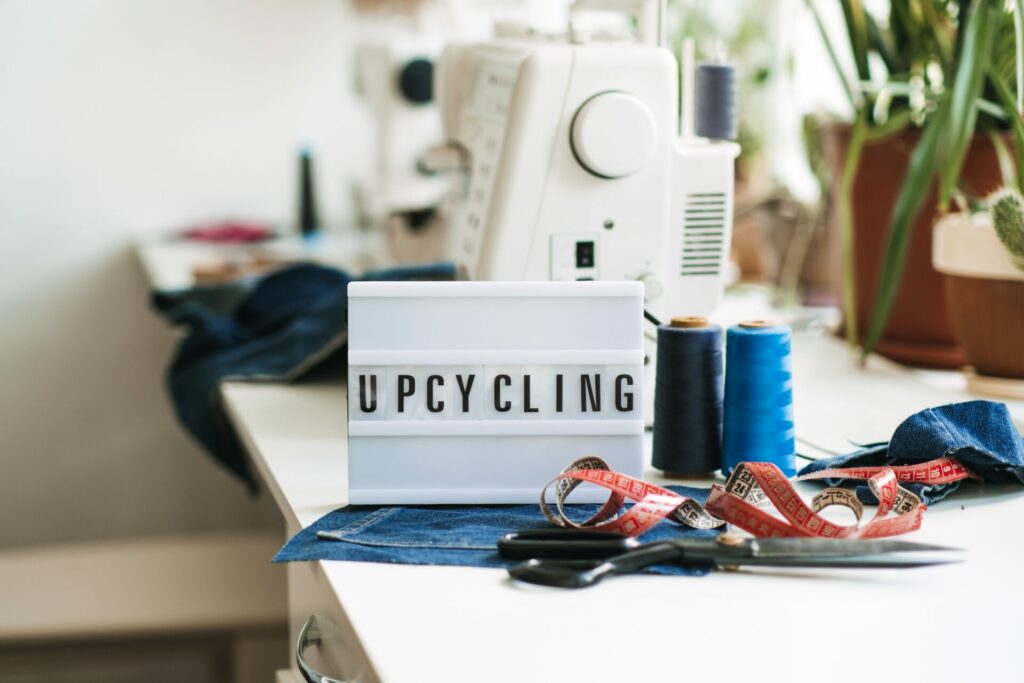 Pass on items in good condition to friends, relatives and neighbours or leave a bag of clothing next to your rubbish bin with a note to say these clothes are for taking. Always try and pay it forward – someone else might need it
Step 4 – Buy Quality
Remember quality clothing is always better than quantity. It is a much better long term investment to buy quality clothing that will last for many seasons year after year. Allow for variety in your closet by buying more classic staple items rather than trend driven pieces. Your clothes should be comfortable, practical and made from good quality sustainable fabric that fit you well.
Stock your closet with capsule items that will cater for multiple occasions and can be dressed up or down. By ensuring you have good basics, you will have endless outfit options.
Step 5 – Treat Them Well
Don't dry-clean or wash your clothes after every wear. 'Washing garments too often can actually cause damage to the fibres and hence decrease the lifespan,' explains Chris Morton, head seamstress at Clothes Doctor. 'This is especially true with dry cleaning, which uses harmful chemicals that flatten the natural fibre follicles in some fabrics.'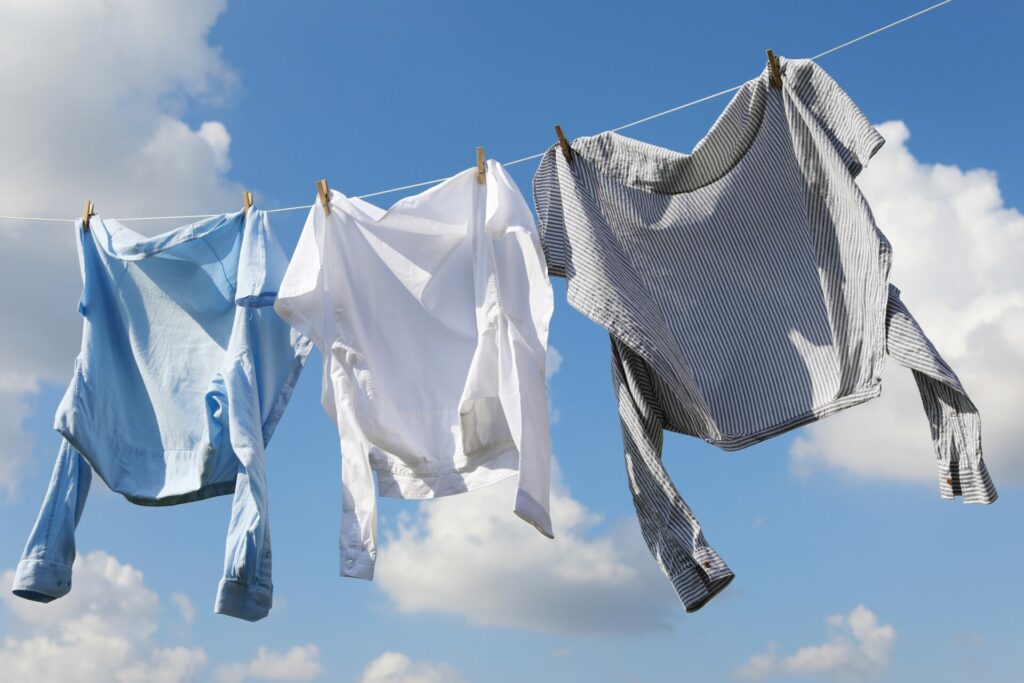 Instead air them outside or use a steam fresh cycle on your washing machine that doesn't waste water. When you do wash, make sure its at a low temperature. For an average shirt over a year, 80 per cent of the emissions are from washing and tumble drying. Washing at 30° or less helps to reduce those emissions, while also protecting your clothes.
Look after your clothes and they will bring you a lifetime of joy.
Once you have established your wardrobe foundation and building blocks, you will notice you no longer have many items you don't like, want or wear anymore, as your wardrobe will be full of everything you love.