'You are never too small to make a difference,' believed young Swedish climate celebrity Greta Thunberg, who went on to challenge world leaders to take strong climate action. In Dubai, yet another schoolgirl, Himakshi Shastri, also an admirer of Greta's work, has been passionately doing her bit for climate justice.
The seventeen-year-old student at Dubai College, runs a sustainable stationery brand, was recently part of Road to CoP 28 (United Nations Climate Change Conference) discussions at Expo City, Dubai, has spoken about climate action at Oxford University in the UK and as head of the Environment Club at her college, conducts several eco-conscious activities throughout the year.
'The greatest threat on this planet is to think that somebody else will save it. Instead, I believe I must do whatever I can to protect our beautiful Mother Earth. We are already tight on time,' Himakshi tells The Ethicalist.
The schoolgirl's journey with climate activism began at the age of 11, in 2017 when her extended family was severely affected by hurricane Irma in the Caribbean and Florida. A storm so severe it saw winds of up to 285km/h killing over 130 people.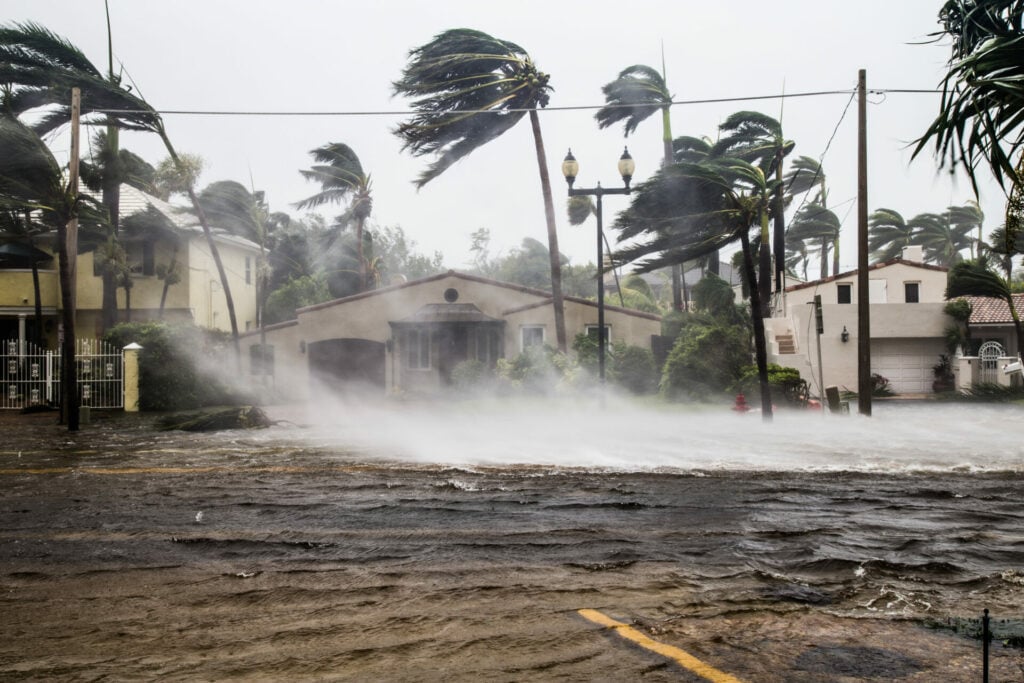 The home of Himakshi's aunt was ripped apart, forcing her extended family to abandon everything and relocate. 'It was a petrifying experience,' Himakshi recalls. 'Even though we were safe in Dubai, we felt helpless watching my aunt and her family suffer due to the disturbing weather conditions. And this was just one natural disaster. I was aware people the world over experience many more such calamities throughout the year. I knew then that I wanted to get involved in climate activism.'
Motivated to take action, the schoolgirl wrote a letter to the United Nation's Secretary General Antonio Guterres, describing the conditions for those working under Dubai's scorching sun. 'I expressed how individuals are suffering due to the climate crisis and that [this] needs more global and governmental attention.'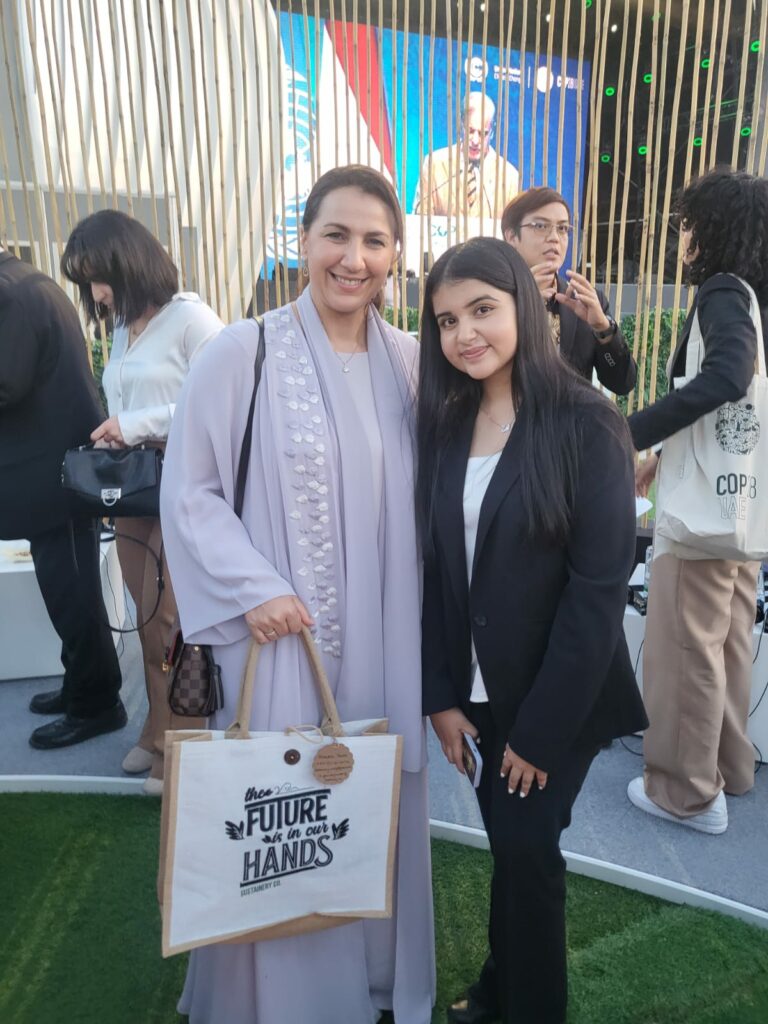 Her letter was recognised by the Trust for Sustainable Living (TSL), a UK based global education charity, where Himakshi, along with other school students, were invited to speak as primary school debate ambassadors at the TSL 2017 International School Awards at Rhodes House, Oxford.
After her first brush with climate activism, Himakshi began a more proactive approach to make climate education more accessible to students across the UAE. From 2018 to 2020 she collaborated with radio station Pearl 102 FM hosting a radio show to share tips on living more sustainably. She also wrote articles for local newspapers, detailing ways to make environmental activities exciting and engaging for children. 'Some of the topics included pointers on preparing for an environment-themed school assembly, creating DIY projects using waste materials and eating sustainably,' she shares.
At Expo 2020 Dubai, Himakshi worked with the Swedish Pavilion as a climate ambassador for Hack For Earth Foundation encouraging youth to find solutions to tackle climate change. As the head of her school's environment club, Himakshi continues to organise beach clean ups, run environment workshops, host talks and hold debates with climate experts.
The Sustainable Stationary Startup
Two years ago, while attending a geography lesson at school on plastic pollution, the teen was alarmed at the vivid images being shown of animals entangled in plastic waste and the years it takes for plastic to biodegrade. 'I casually looked at my pen with which I was taking notes and realised that it was also made of plastic, so was my pencil and my school bag. It was so ironic that I was writing about the negative consequences of plastic pollution with plastic products,' she recalls.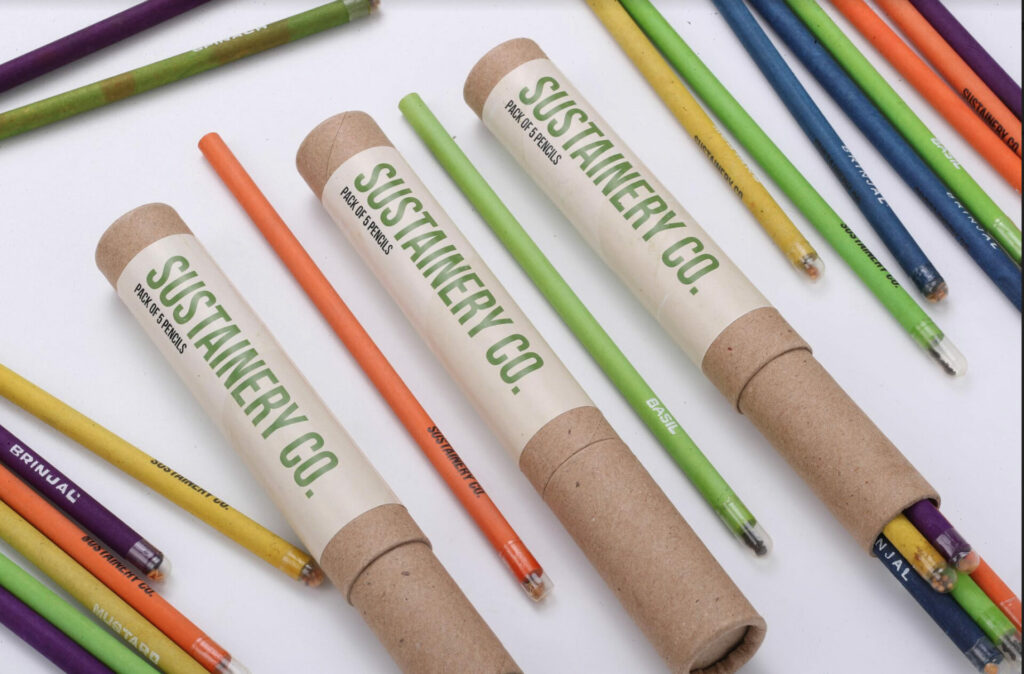 Reaching home that day after school, Himakshi searched online for plastic free stationery and found that there were not many affordable alternatives for school students in the UAE. After researching for a few months, with the support of her family, she launched an eco-friendly stationery startup called Sustainery Co. in February 2023, at the Emirates Literature Festival.
'Under Sustainery Co, we have stationery that is plastic free, acid free, recycled and recyclable. ' she says. 'As an eco-entrepreneur, I want students and the public to be able to buy stationery that is eco-friendly, affordable and trendy. Only then I feel, can we create sustainable cities and communities as envisioned in Sustainable Development Goal (SDG) 11.'
Himakshi's Inspiration
Counting down the days to CoP 28, to be held in November in the UAE, Himakshi has already been part of talks tabling issues to be discussed at the conference.
She was invited to be part of YOUNGO (the official Children and Youth Constituency of the United Nations Framework Convention on Climate Change) to participate in the International Youth Circle with the UAE Minister of Climate Change and Environment, HE Mariam bint Mohammed Saeed Hareb Almheri.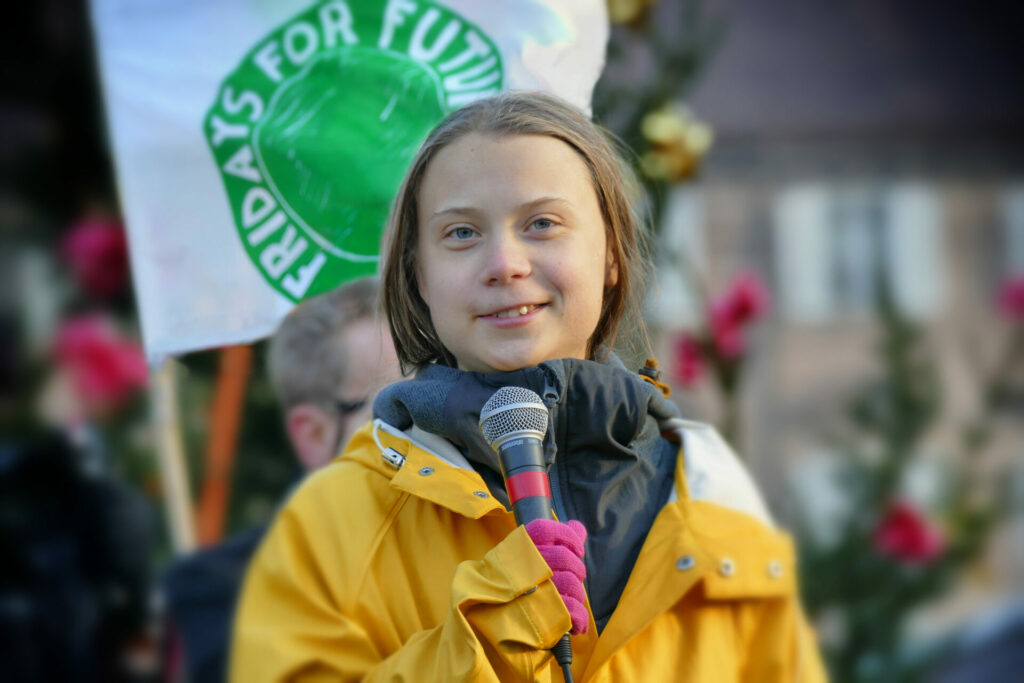 'We raised concerns about representation of a diverse spectrum of voices, of the green transition in the UAE from reliance on the oil industry to renewable technology. We also drew attention to the Biden Administration's Project Willow and how CoP 27's Loss and Damage Fund needs to spur into action,' shares the young climate activist. Most of all she says she hopes to see genuine commitment from countries at CoP 28 towards reaching the net zero goals.
Besides Greta, Himakshi draws inspiration from several other eco campaigners including Sophia Kianni, Xiye Bastida, Dominique Palmer and Vanessa Nakate.
Climate activism, she says, is not easy and can be even overwhelming at times. 'From natural disasters to air pollution, to biodiversity loss, we are facing several intense global challenges, but with each challenge comes an opportunity to find a solution. For my part, I have tried to make positive changes through action — whether by launching Sustainery Co. or by being the head of the environment club at my school or through advocacy. I know that small sustainable acts when multiplied can transform the world.'
You can follow Himakshi's journey on her instagram handle @Himakshisastry
For more stories related to people changing the world, head to our CHANGEMAKERS section