The UAE is one of the top nations for per capita waste in the world with the average person generating 2.7kg of trash per day – nearly double the average in Europe.
The hotel industry, while a major economic resource for the country, has a chequered history with waste. According to the sustainable travel organisation, tourism is responsible for 8 per cent of the world's carbon emissions, with hotels alone accounting for 6 per cent.
It's estimated that a single hotel produces an average of 289,700 tonne of waste globally each year, including 79,000 tonnes of food waste. From using towels and bedsheets just once to buffet breakfasts and throwaway bathroom amenities, the effect on the planet can be devastating.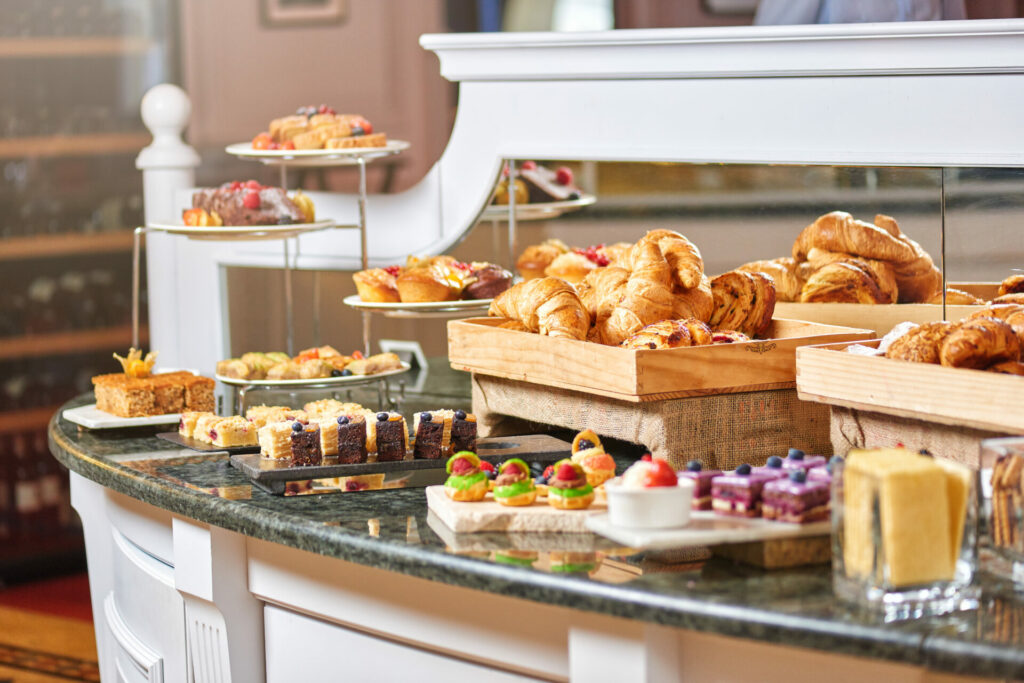 With 1144 establishments across the UAE, serving approximately 19 million guests a year, there's work to be done for the local hospitality industry to mitigate the effects that it has on greenhouse emissions, water use, and to optimise waste management practices.
Yet innovative recycling solutions are definitely on the rise. The Dubai government has ambitious plans to send zero waste to landfills by 2030 and the region's top resorts are not only supporting the strategy, but leading the way with their inventive recycling schemes.
Here are eight of our favourites.
Glass into Sand
The glimmering seas off the coast of Azure Beach Dubai are nothing short of dazzling, and now, even the sand beneath your feet is set to sparkle in the sunlight. The beach club, managed by Sunset Hospitality Group, has implemented a smashing new way to reduce its environmental footprint by pulverising glass into "sand" using a heavyweight glass crusher. The glass particles will reduce the need to import new sand for the private beach, while larger particles will be used to create striking coasters and flowerpots.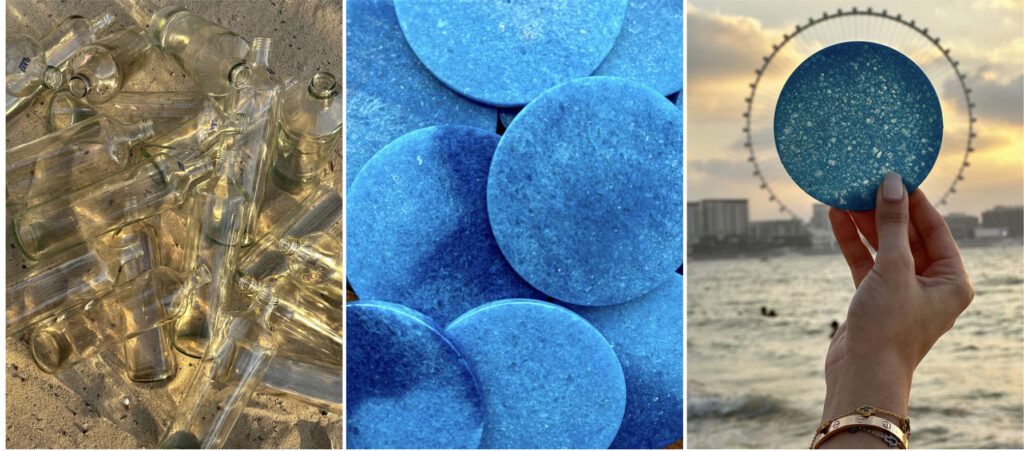 The initiative, which started in February of this year, eliminates the carbon footprint associated with importing new sand and transporting glass offsite. One average size glass bottle can produce five reusable coasters in a fetching shade of ocean blue.
Azure Beach, Rixos Premium Dubai, JBR, Dubai
Air into Water
A new water bottling plant at The Fairmont Bab Al Bahr in Abu Dhabi will soon be able to conjure water from thin air. The advanced air-to-water technology will serve 367 rooms, suites and villas, as well as the resort's restaurants, totalling 4,000 litres of water every day. The technique uses an atmospheric water generator developed by Eshara Water, which sucks air into a machine before filtering it and condensing it into water. Once produced, the water is mineralised and poured into reusable, encapsulated glass bottles.
Elsewhere in the resort, sustainability measures extend to the kitchens, where old cooking oil is collected and transported by an authorised recycling service to be transformed into biodiesel, producing around 10,000 litres of sustainable fuel each year.
The Fairmont Bab Al Bahr, Khor Al Maqta – Rabdan – Abu Dhabi
Recycling Old Soap
Let's be honest, how many of us actually use the full bar of soap during a hotel stay? It's likely to be very few, but now Anantara World Islands have come up with a squeaky-clean solution that prevents a dismal amount of waste. Every month, the eco-friendly hotel recycles 52kg of unused soap, using its onsite facilities to repurpose old suds into luxury bathroom products.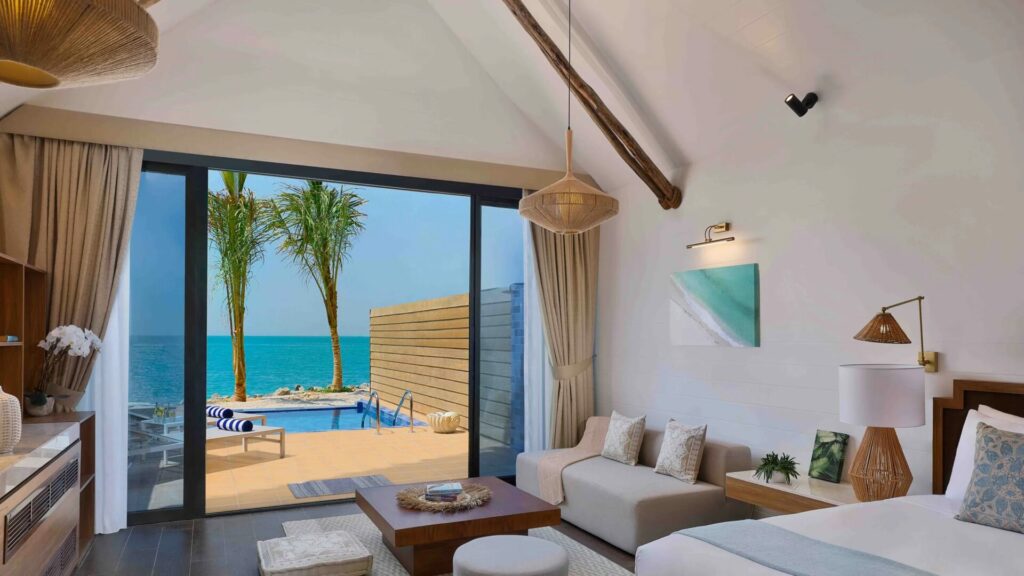 Elsewhere in the sprawling resort, a plastic-free initiative also reduces landfill waste, with paperless practices also actively encouraged. In the near future, Anantara will also unveil technology that repurposes food waste into plant food to nourish the resort's gardens.
Anantara World Islands Dubai Resort, South America, The World Islands, Dubai.
Ditching Plastic
Destination Mina Seyahi – W Dubai Mina Seyahi, Westin Dubai Mina Seyahi and Le Méridien Mina Seyahi – has wiped out single use water bottles thanks to a fully automated bottling facility providing local still and sparkling water on tap.
Since introducing the innovative filtration system from BE WTR, the hotel has cut more than 1.5 million plastic bottles from its 830 rooms and replaced them with drinking water in glass bottles.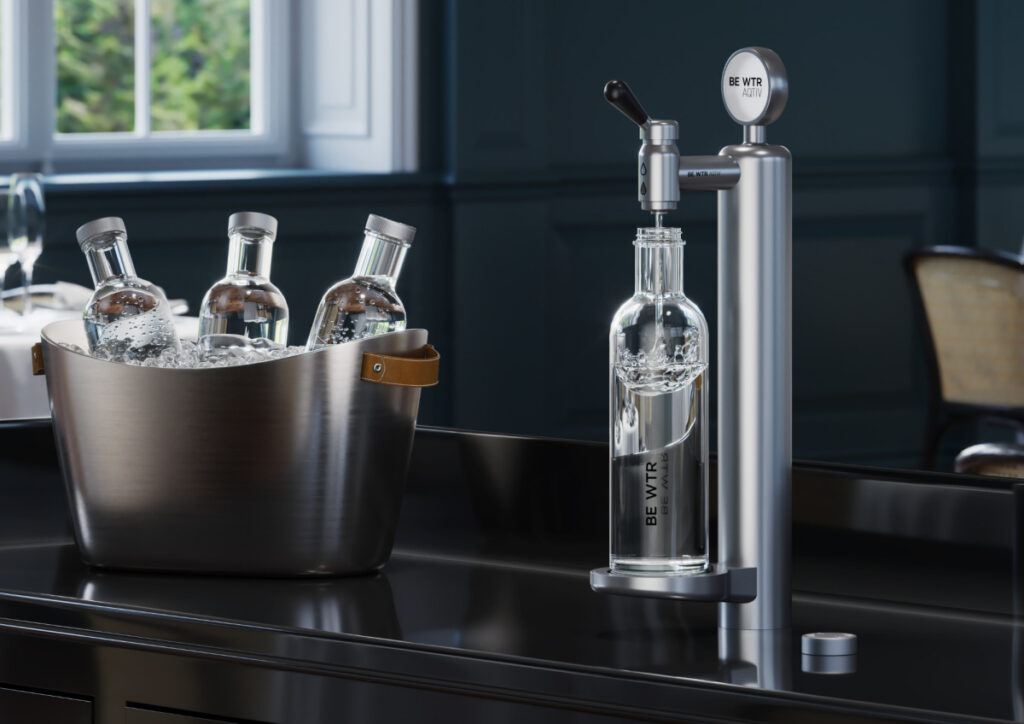 Be WTR purifies local tap water with activated charcoal and ultrafiltration, and sieves out chlorine, bacteria (99.99 per cent), micro particles and other pollutants, while keeping important minerals such as calcium and magnesium. 
W Dubai – Mina Seyahi, The Westin Dubai Mina Seyahi Beach Resort & Marina and Le Méridien Mina Seyahi Beach Resort & Waterpark, Dubai
Slashing Food Waste
Hilton Dubai Jumeirah and Hilton Dubai The Walk have seen a 70 per cent reduction in food waste after introducing innovative food waste technology, Winnow into their kitchen operations. The move was part of Hilton's Travel with Purpose 2030 Goals to reduce food waste sent to landfill by 50 per cent. Not only is their new system saving the planet but it's proving that sustainability can save money too. The hotel group reports cutting their food bill by $65,000 since working on slashing their food waste issue.
Since the pilot programme participating Hilton hotels across UAE, KSA and Qatar are now composting excess food waste, prioritising local food sourcing within a 50-mile radius, promote plant-based dishes, restricting plastic use across operations, and partnering with food banks.
Hilton Hotels, UAE, KSA & Qatar
Reusing Dirty Dishwater
Novotel Al Barsha is making waves in the sustainability sector through the introduction of a grey water recycling initiative. The process takes wastewater from various sources such as hotel sinks and showers and reuses them for non-potable purposes. As well as water conservation, the initiative will also reduce reliance on freshwater sources and improve water quality. In 2022, Novotel Al Barsha also introduced a zero-tolerance policy on single-use plastic as well as implementing a commercial waste solution that helps to minimise food wastage.
Novotel Dubai Al Barsha, Sheikh Zayed Road, Al Barsha, Dubai
Caring for Coral
While not exactly recycling, the Mandarin Oriental Jumeirah, Dubai teamed up with Azraq for the Oceans – a non-profit marine conservation organisation – earlier this year to create an artificial reef off the coast of Fujairah.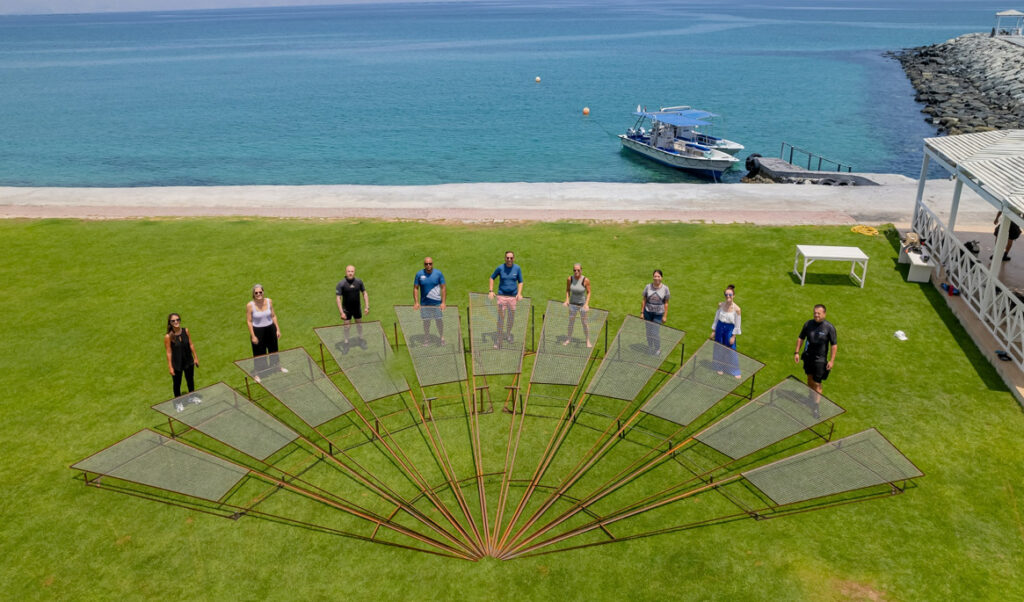 The resort's sustainability committee worked with Azraq to design a unique, fan-shaped structure, (representing Mandarin Oriental Hotel Group's signature fan) with the aim of attracting marine life to the manmade underwater ecosystem and raising awareness of the importance of coral reefs.
Mandarin Oriental, Jumeirah
Waste Not Want Not
Ever wondered what happens to all the extra food at the end of a buffet brunch? If you're eating at the Radisson, you can rest easy knowing that any leftover ingredients will find a good home. Roughly 38 per cent of the food prepared every day in Dubai is wasted and now, a new green start-up is aiming to tackle the age-old "eyes bigger than belly" conundrum.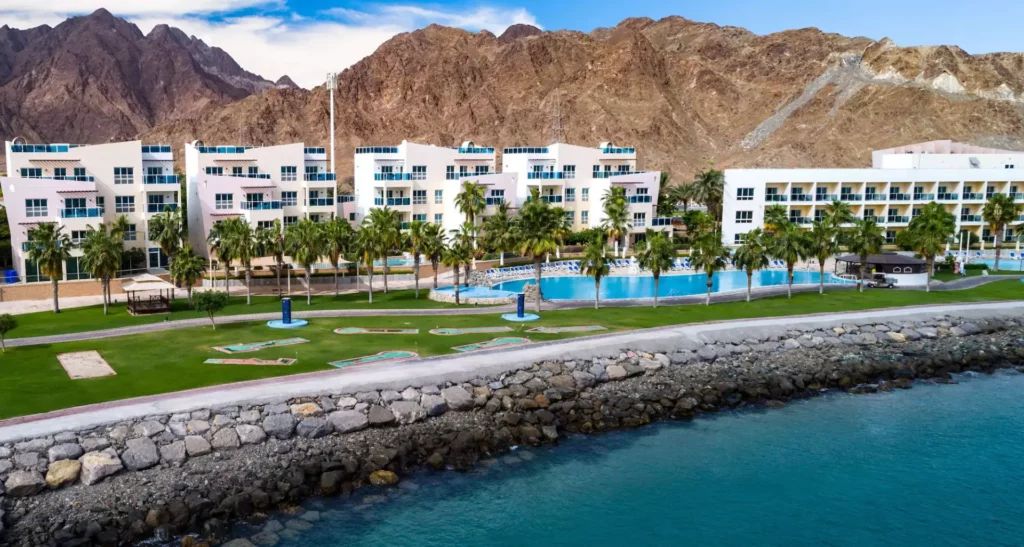 Through Rumbella's online platform, businesses can sell excess F&B items at discounted rates, either during or at the end of the day. Consumers can then browse the Rumbella marketplace and make their purchases in the app. The platform has partnered with some of the most recognisable names in the F&B and hospitality space, including Carrefour, Starbucks and Radisson Hotels, to name a few. Rumbella operates on a revenue share basis, meaning they take a fee on items that are successfully diverted from the landfill to a consumer.
Radisson Hotels and rumbella.com