Every day caffeine lovers around the world eagerly fill up their mugs to start their mornings, sip over close conversations and chug to help navigate long work projects. It is estimated that 1.6 billion cups of coffee are brewed daily and over 125 million people around the world rely on this industry for their livelihood.
But coffee isn't just a beverage, it is multi billion dollar industry that comes with a multitude of quandaries for the coffee growers. Most farmers are not able to earn a stable income from this magical bean.

The Fairtrade Labelling Organisations International (FLO) estimates that 25 million small farms produce 70-80 percent of the world's coffee. By buying fairtrade coffee brands, the consumer helps protect the small farmers from volatile coffee prices, rising production costs, food security and poverty in coffee communities, and against the impact of climate change. FLO offers farmers price protection, training, and co-ops with direct contracts to international buyers.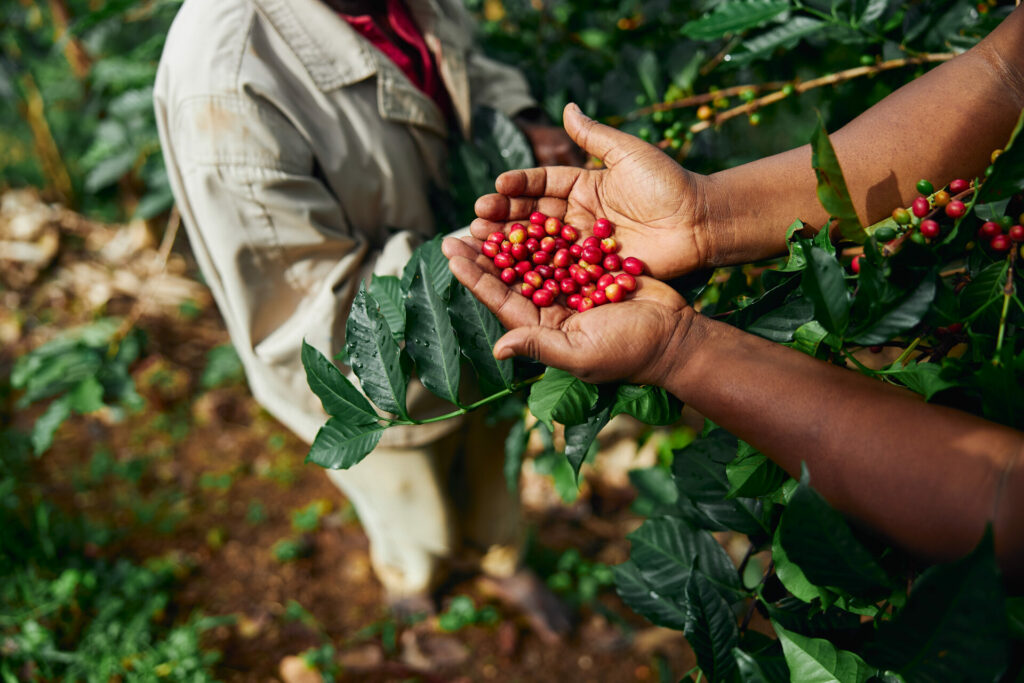 'Ethical, fairtrade and sustainable coffee prioritises fairness, transparency, and environmental responsibility throughout the coffee bean's journey,' explains Mohamad Merhi, Co-Founder of Cypher Urban Roastery in the UAE. 'This impacts farming practices, worker rights, supply chains, and consumer choices, aiming for a more equitable and sustainable coffee industry.
'A sustainable coffee brand prioritises environmentally friendly and socially responsible practices throughout its supply chain,' he continues. 'This includes ethical sourcing, eco-friendly production, fair compensation for farmers, and a commitment to reducing its environmental impact.'
These practises often lead to higher-quality coffee simply due to better farming techniques and attention to detail – so brew on that!
Since coffee drinking originally became popular in the Arab world, here are six local, ethical, and sustainable 'java' huts roasting up the best brews in Dubai.
Cypher Urban Roastery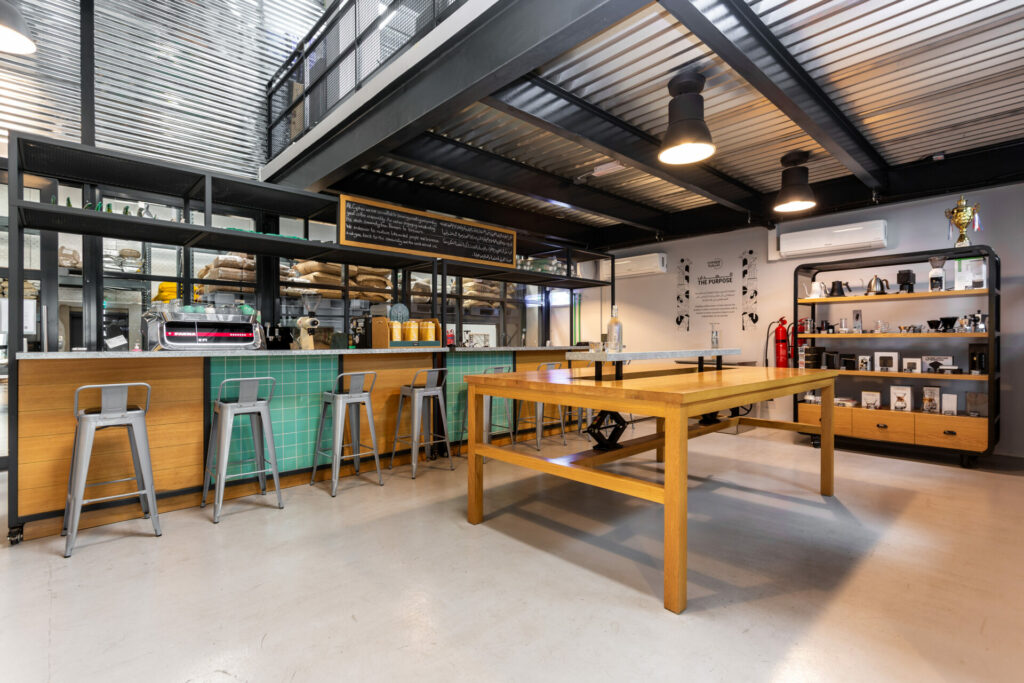 This ethical roastery located in the heart of Dubai's Al Quoz ditrsict, is committed to ethical trade practices in every aspect from coffee sourcing to production. From the moment their beans – sourced sustainably from small scale local farmers from Yemen to Brazil – are selected to the final cup poured, they scrutinise each link in the chain to ensure that it meets ethical standards. Their urban facility offers a temperature controlled environment, an internal coffee lab, dedicated cupping area, and staging room fully furnished with a thermostatically controlled space for green coffee storage. You can even have a tour of the roastery between sips!
And while you're there, why not browse coffee painted art supporting a woman's cooperative or pick up some handmade gifts supporting grassroots organisations in Lebanon and Palestine. Now those are some cool beans, the perfect blend of ethical and 'brew-ti-ful'.
Nightjar Coffee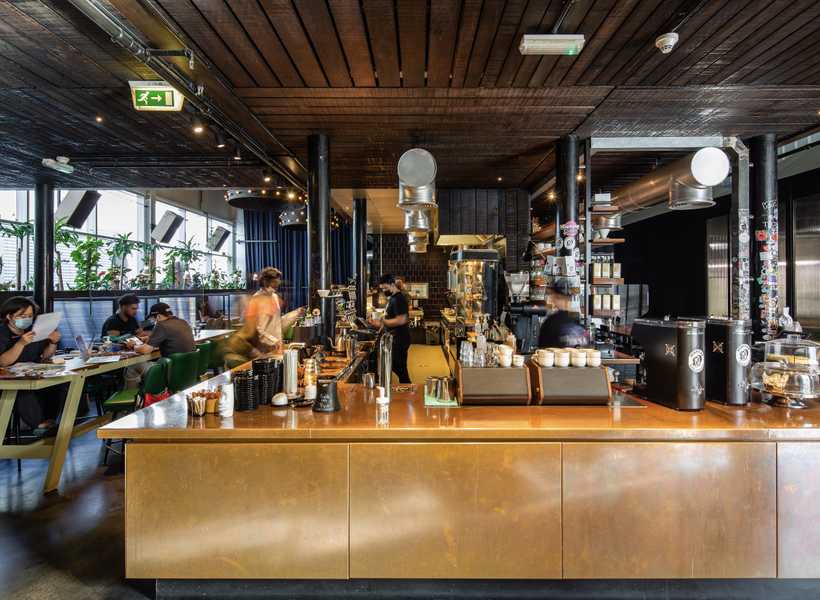 This Dubai based speciality coffee shop has a 'make it good' philosophy that fits perfectly with their passion for coffee and the communities that grow it. They take pride in knowing about where and how their coffee beans are sourced, acquiring only from ethical partners and prioritising travel to meet their farmers first hand. Nightjar believe achieving the highest ethical standard helps ensure a great coffee bean to roast for their large fan base.
Raw Coffee Company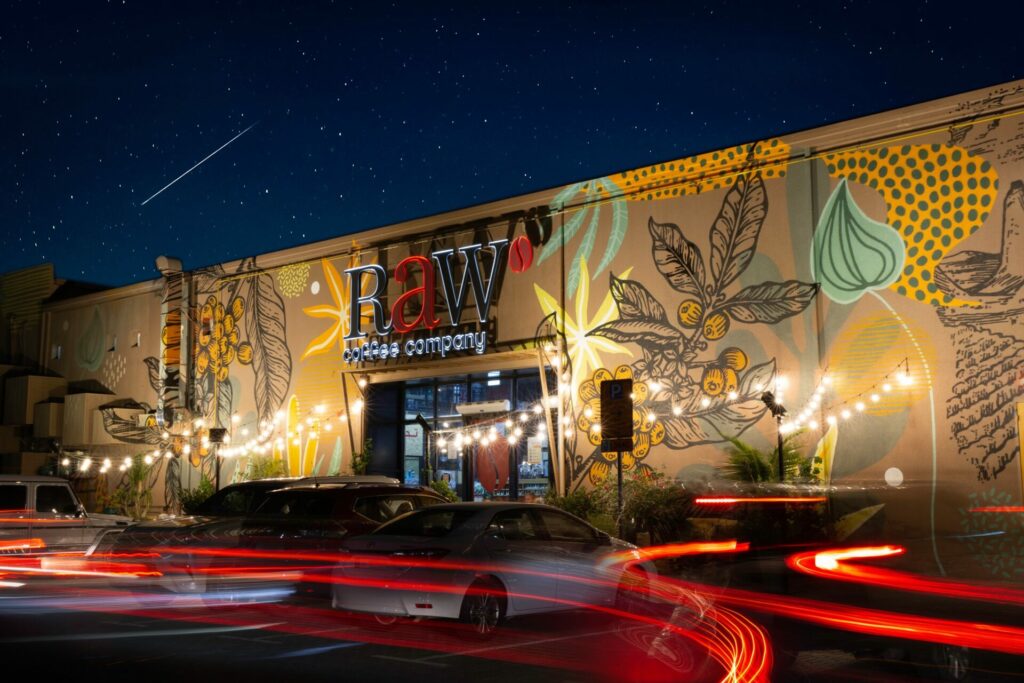 This industrial cafe has been roasting green beans in the UAE for over 15 years. To ensure their coffee farmers are treated fairly and can make a sustainable living, the team at Raw Coffee Company deal directly with their farmers and processing partners , buying fresh beans every year and even roasting locally. Coffee lovers can visit their warehouse roastery in Dubai's Al Quoz district to sample or purchase their single origins or blends, or order online and have fresh beans delivered to your doorstep! RAW is not your average 'cuppa' Joe, it is rich in principles.
Grandmother Coffee Roastery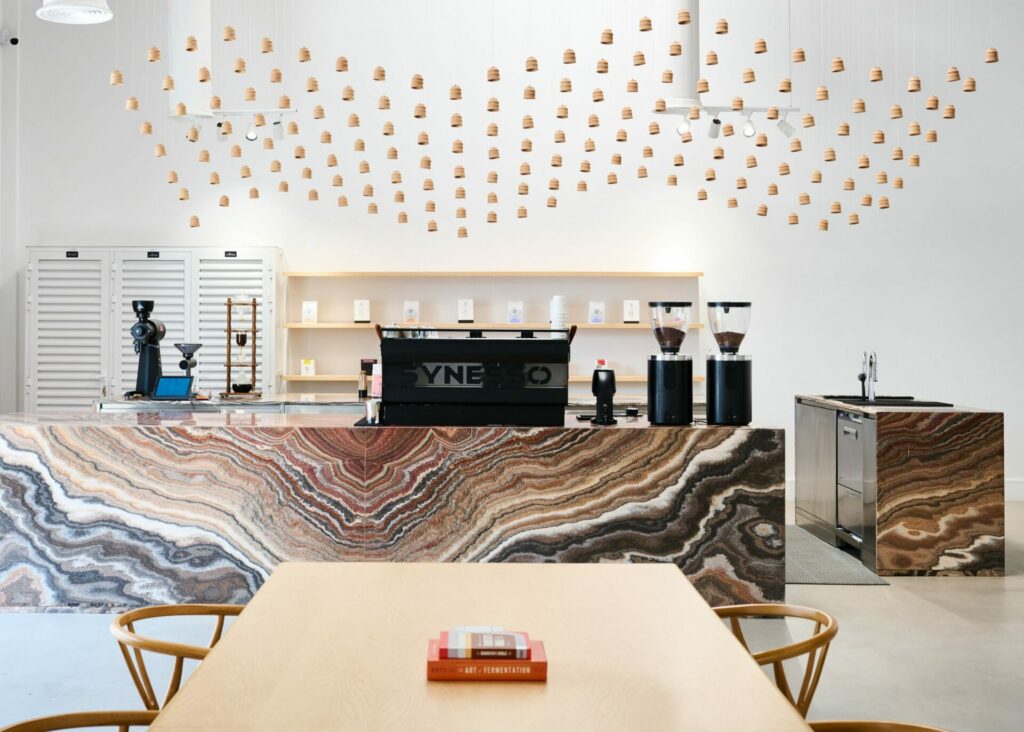 Grandmother Coffee Roastery is a micro specialty coffee roastery that boasts a hand picked philosophy from bean to brew. From the berry picking and roasting, all the way to how the beans are bagged, this Al Quoz coffee shop ensures quality at every step of the process. Their coffee is grown and harvested to maintain quality to create a beverage that is clean, flavourful, and sustainable from seed to cup.
Mokha 1450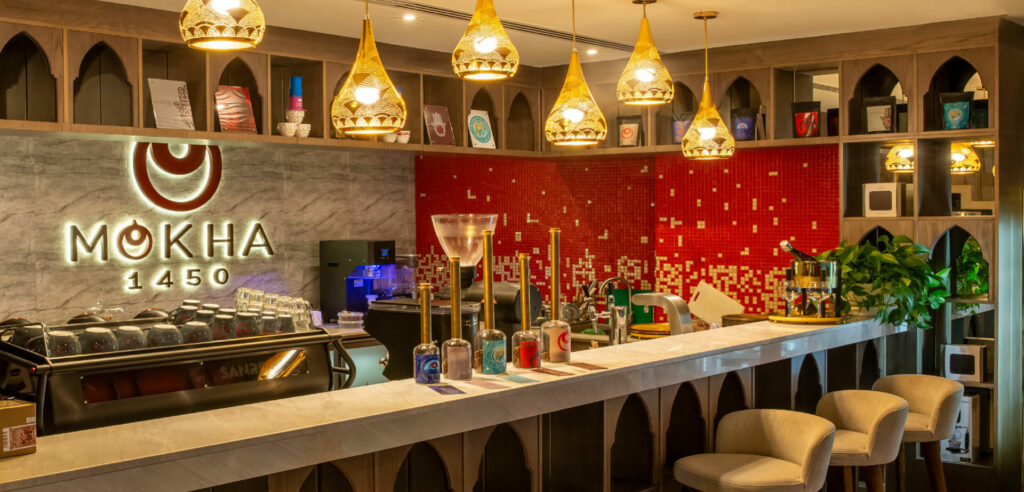 Mokha 1450 believes Ethiopia to be the source of coffee; and that Yemen helped bring coffee to the world from the port of Mokha in the middle of the fifteenth century. Thus, Mokha 1450 focuses on the twin origins of coffee, Ethiopia and Yemen. They provide a unique experience by sourcing coffees that are limited in quantity and are exclusive to their visitors – found only at Mokha 1450. Most importantly, they spotlight the coffee farmer; primarily women who often live in poverty working to provide the world with one of the most globally consumed products in history.
Boon Coffee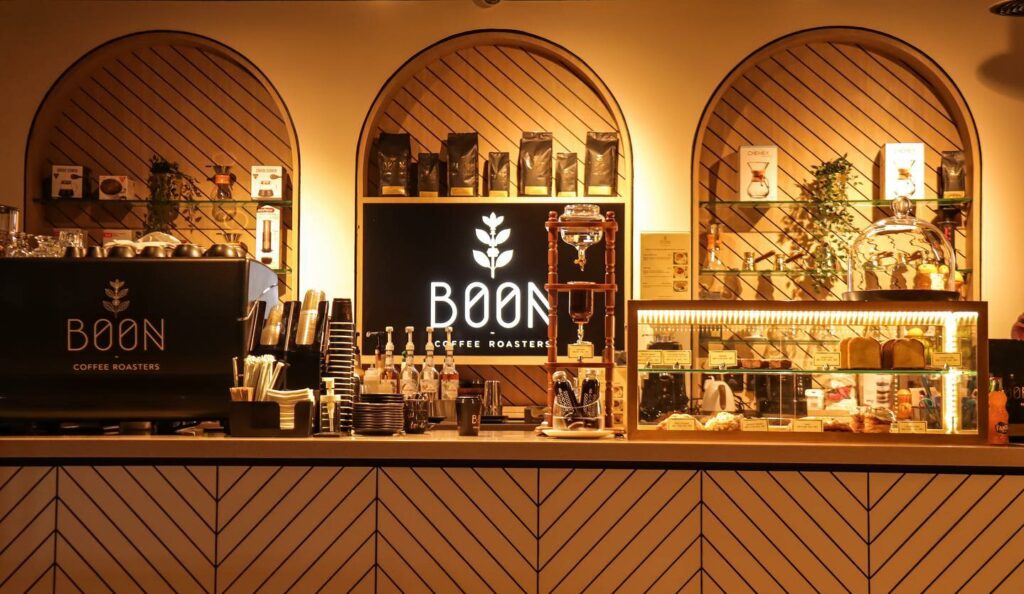 Boon Coffee is an organic specialty coffee roaster, that boasts 100 per cent pure, single-origin, Arabica coffee beans sourced directly from Ethiopia. It is thought that the properties of coffee beans were first discovered in Ethiopia, and Boon prides itself in its generational connection to the berries. They work closely with the farming communities that supply the beans, ensuring that they are compensated fairly, and alongside their on-the-ground ethical, fair-trade practises they also give back to these communities by investing in their education. That's 'mugging' awesome, and so are their brews.
So, when that first drop of coffee hits your mug in the morning, take a minute to think about the hands that picked it, bagged it, and roasted it – because how you sip, matters.