Dubai has witnessed a surge in sustainable food practices in recent years. This increased interest can be attributed to several factors, notably the burgeoning awareness of the significant environmental impact of food production, the increasing adoption of vegetarian and vegan diets, and the F&B industry's commitment to promoting sustainability.
With this trend, some engaging, sustainable food workshops have emerged in Dubai to cater to this escalating demand for eco-conscious dining choices and education. These classes allow individuals to delve into sustainable food practices and other elements of understanding where food comes from, equipping visitors with the knowledge and skills to make responsible choices.
Spanning various topics, these classes impart invaluable insights into reducing food waste, mastering the art of cooking with sustainable ingredients, understanding some of the unique heritage in the city, and identifying and opting for ethically-sourced food products. By attending these classes, participants can positively impact the planet and leave a greener footprint behind.
Here are a few of the most sought-after sustainable food workshops.
Tabchili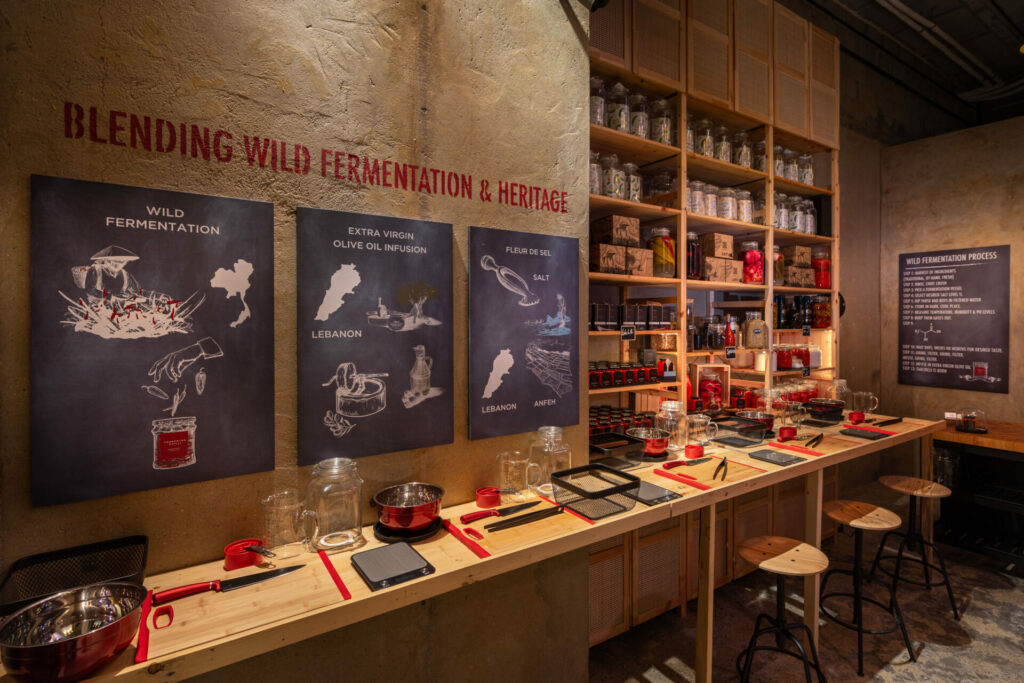 Tabchilli is an artisanal hot sauce store and fermentation workshop based in Dubai's Dar Al Wasl Mall. Visitors and residents can register for vegetable fermentation classes, which explore the nutritional aspects, history, cultural significance, and microbiology of fermenting vegetables. The course brings strangers together to learn about the heritage and science behind fermentation. Guests will also learn how microbiology affects fermentation (PH, temperature, and more!) and make their own kimchi, sauerkraut, and hot sauce. Looking ahead, the Tabchili team also hopes to offer kombucha workshops in the near future (and have the scobys to prove it).
Mirzam Chocolate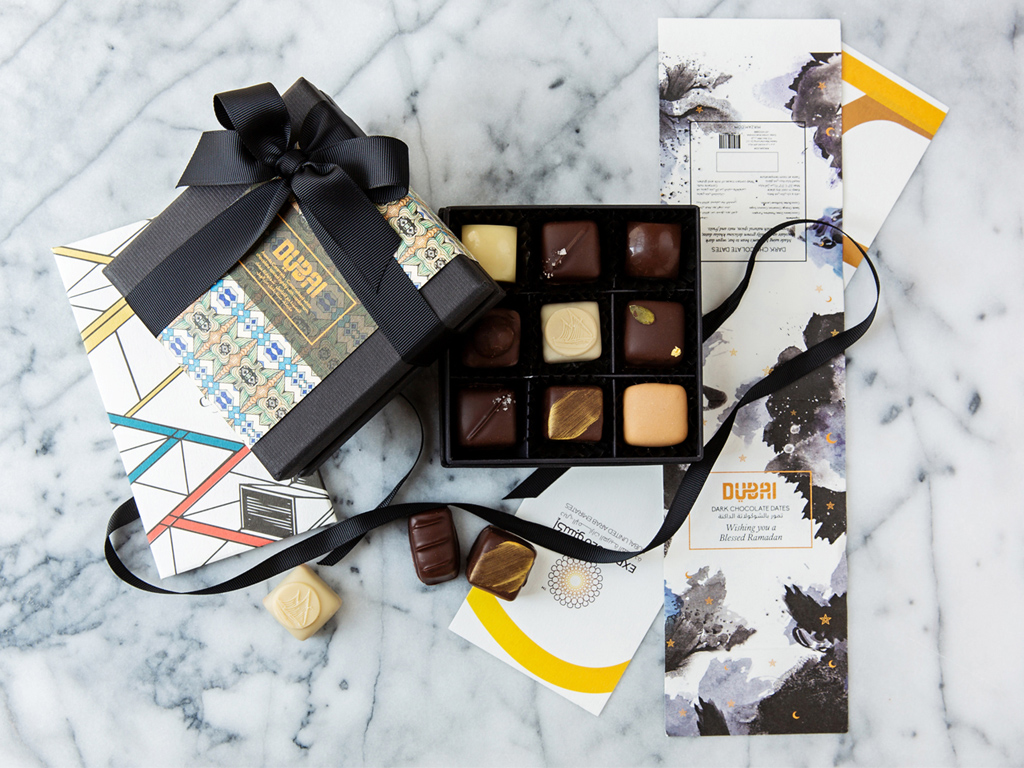 Mirzam Chocolate is a bean-to-bar chocolate maker located in Dubai. They source their cacao beans worldwide and use traditional methods to craft their chocolates, truffles, and other confections. Their single-origin cocoa beans have been chosen for their diverse flavours, located along the maritime Spice Route. Using granite wheels, the roasted beans are ground for several days, slowly decreasing the molecule size to create incredibly smooth chocolate without additional additives. The collection is crafted from beans from Vietnam, Indonesia, Madagascar, Papua New Guinea, and India.
Visitors can take tours and learn about chocolate making from the well-educated Mirzam team. There are workshops on-site to attend a chocolate factory tour or make your chocolate bar (offered to ages four and above).
Mamalu Kitchen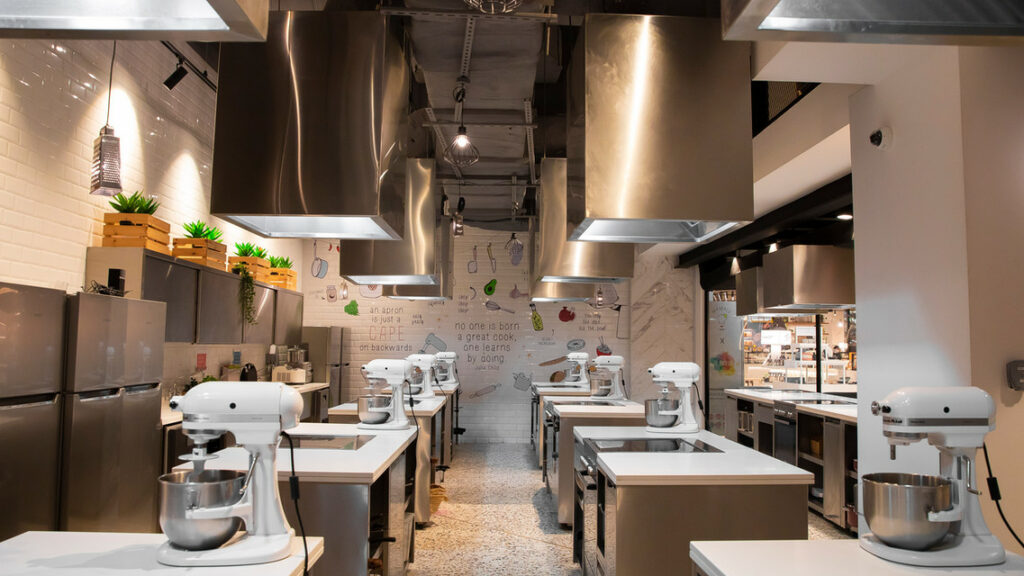 Do you have an aspiring young chef in your life? Mamalu Kitchen's fun and healthy cooking classes offer opportunities for all ages, including mums and children, schools, couples, corporations, and beyond, to learn how to create delicious all-natural food. By engaging every single member of the household and family, members of the community are empowered by cooking, and Mamalu Kitchen hopes to enable a lifestyle change across the region. The team is also behind the Easy Freezy range of frozen food, an all-natural, easy-to-cook frozen food product for families on the go.
Companies for Good
Companies for Good offers a Sustainable Cooking Class perfect for team building or corporate events. Led by expert chefs, guests will embark on an educational culinary adventure, discovering the art of creating beautiful tasty meals that positively impact the environment. In an engaging, hands-on class, guests will explore the diversity of eco-friendly ingredients and their benefits for your well-being and the Earth. Keep an eye out for their food workshops that involve picking your own ingredients after a morning of planting trees for a truly sustainable day out!
Frying Pan Adventures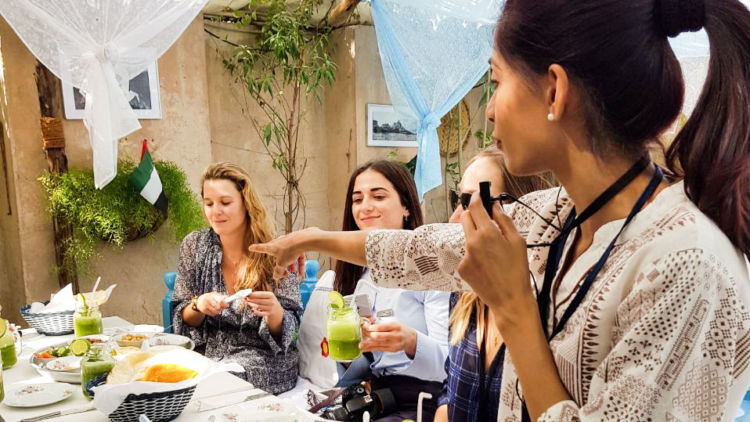 Looking to do something outside the box? Ready to lace up your shoes, get walking, and explore a new part of the city? Eat your way through Old Dubai to solve the clues on a food scavenger hunt with Frying Pan Adventures. Solve a crime case around Dubai's creek using the mobile app to guide you through a series of food tastings and cryptic puzzles. Follow a trail peppered with historical, cultural, and culinary information to give you a virtual tour of the city as you crack the case. Vegetarians are welcome at every food stop. The five tastings include two light savory meals, two sweet tastings, and one hot beverage.
These are just a few of Dubai's fun and sustainable food experiences. With so many options, residents and visitors can find an opportunity perfect for their family. The emergence of such enriching classes reflects the growing consciousness and commitment of the Dubai community toward fostering a sustainable and ecologically responsible food culture. By embracing these educational opportunities, individuals contribute to building a greener and more sustainable future for Dubai and beyond.