The UAE Liwa desert is the setting for the first Samadahi Wellness weekend retreat, which takes place from October 27-29 at the luxurious Qasr al Sarab by Anantara Resort.
The weekend of self discovery offers visitors the opportunity to explore their consciousness via yoga, meditation, and mindfulness practices.
Led by wellness experts, attendees can unwind, relax, practice yoga and celebrate the full moon with a sound bath and cacao ceremony under the Liwa desert skies.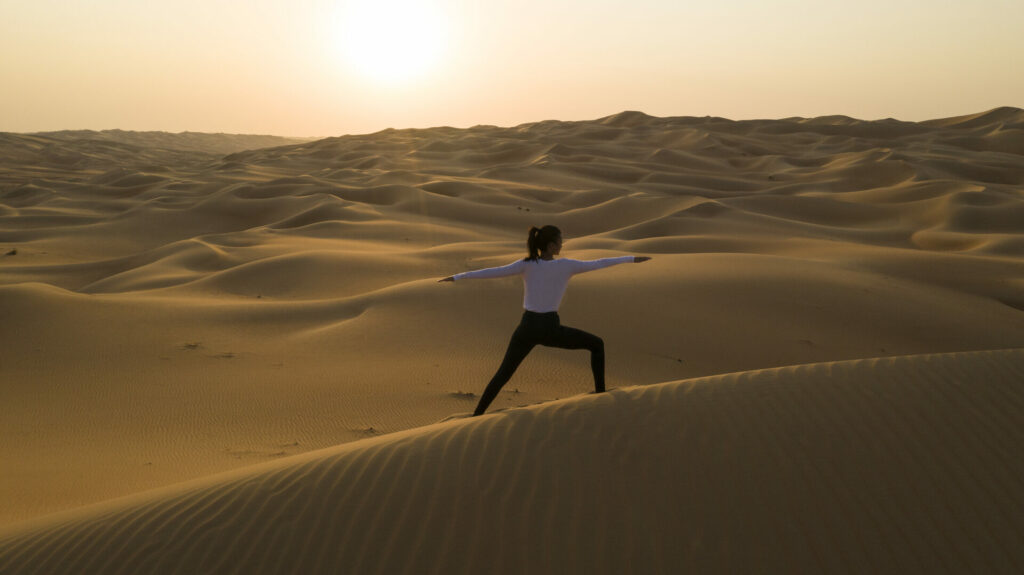 It will be led by Estefa Pastor, a yoga teacher, sound healer, and cacao facilitator who has led retreats across the world. She is passionate about bringing the community together, helping people reconnect with themselves, and fostering a sense of belonging in a safe and nurturing environment, leaving participants with a profound sense of renewal.
The Samadhi Wellness Retreat experience will also include luxurious accommodation with deluxe rooms overlooking the Liwa desert horizon and green oasis.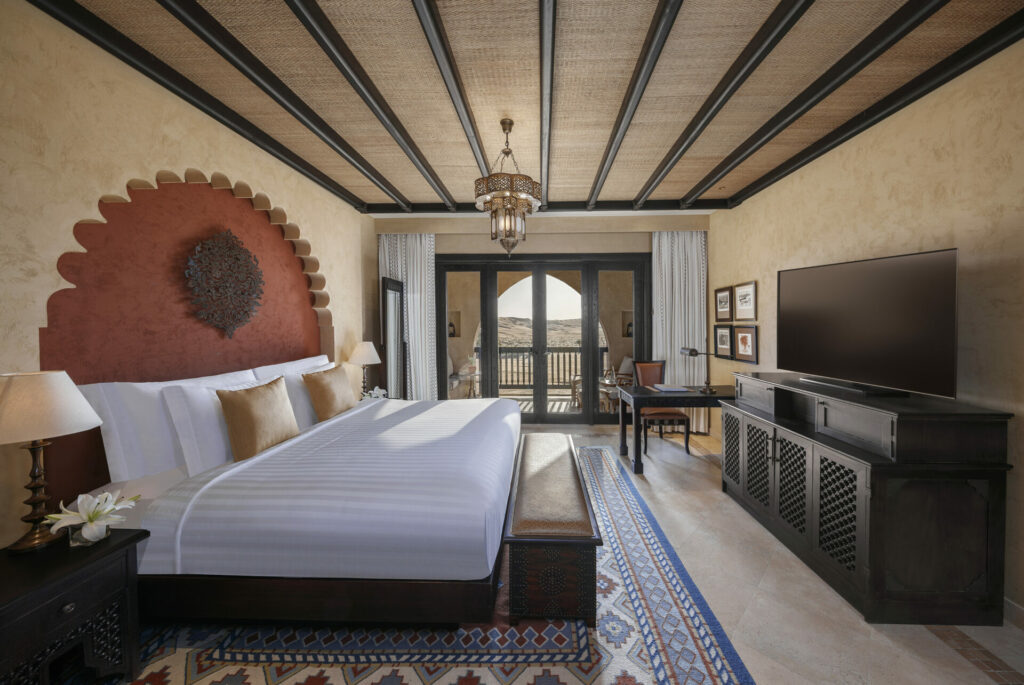 3-Day Full Moon Yoga, Meditation, Sound Healing, and Cacao Retreat
Day 1: Friday (REFLECTION)
October 27th October
Upon checking in, guests will be gathered and a reflective session will be initiated, focusing on intentions for the weekend retreat. This practice is a guidance towards heightened concentration, aiding in retrospection about the changes we wish to bring into our lives. The Hunter's Moon is believed to be a time of reflection and introspection. It provides an opportunity to delve deeper into one's inner self, discover the strength for positive life changes, and embrace healing and spiritual growth.
12 PM: Vinyasa flow
2 PM: Lunch
5.30 PM: Restorative Yin yoga
8 PM: Dinner
Day 2: Saturday (RELEASE)
October 28th October
This phase is considered a period when the veil between the physical and spiritual realms becomes thin, making it an ideal time for transformation and spiritual growth. Dive deeper into your inner self under the full moon's influence during a potent cacao ceremony. This ceremony cultivates greater openness and presence, helping you understand and release what may be blocking your growth. Cacao ceremonies offer clarity and enable profound self-exploration. A Cacao Ceremony is a spiritual ritual involving ceremonial-grade cacao to facilitate connection, healing, and self-discovery.
7.30 AM: Pranayama and Vinyasa flow
10 AM: Brunch
5.30 PM: Yin Yoga, Full Moon Sound Bath and Cacao Ceremony
8 PM: Dinner
Day 3: Sunday (RENEWAL)
October 29th October
After the full moon's energy dispels negative influences, we are left with a sense of purification and renewal. This marks a time for personal growth, as it enables access to the inner knowledge and wisdom. It encourages creative expression, allowing exploration of creativity and novel forms of self-expression. On our final day, we will relish our last morning practice, moving with greater lightness and readiness to embrace the next cycle, armed with the wisdom we've gained. We will depart with increased confidence and a profound sense of connection to our true selves.
7.30 AM: Pranayama and Vinyasa flow
10AM: Brunch
For retreat registration please email info@samadhi-wellness.com or visit the Samadhi Wellness website here