Mom was right when she said 'eat your vegetables' and now, as we celebrate World Vegetarian Awareness Month, it is more important – and easier – than ever to be more herbivore than carnivore. But switching to a veggie or plant-based diet shouldn't just be for this month – you'll be helping to save the planet by ditching the meat all year round.
As the world's population grows, our food requirements also increase. Food production takes up 30 per cent of the earth's total land mass and accounts for 20 per cent of all fossil fuel energy used.
And it is estimated that for every kilo of beef produced, up to 100,000 litres of water is required. The livestock industry generates more greenhouse gases than all the cars and trucks in the world combined, and produces 65 per cent of the world's nitrous oxide emissions which has a global warming impact 296 times greater than carbon dioxide.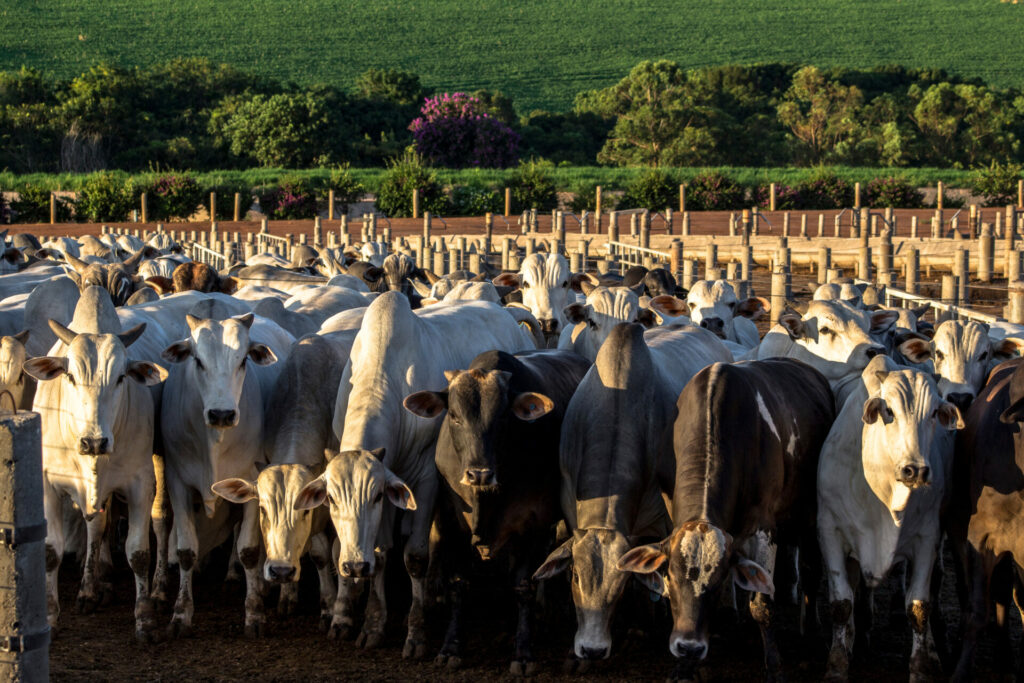 But it isn't just the land dwellers that are the problem. Fish farming is polluting our waterways as so many fish are crammed into a confined space the water is full of concentrated faeces, and many aquatic farmers must administer antibiotics to help combat the widespread parasite problem.
That's not to mention the dangers of commercial fishing with billions of fish being killed for food every year – putting our ocean's ecosystem in danger. All these environmental threats could easily be avoided if the world's population took one important step: eating a more vegetarian diet.
Most vegetarian restaurants have delicious vegetarian options and there are plenty of vegetarian recipes available to make tasty plant-based or meat-free dishes at home.
It's easier than you think to help combat the climate crisis through greener ways of eating if you follow our 6 simple tips:
Meatless Mondays
Meatless Mondays are a simple way to decrease the intake of animal products and reduce your carbon footprint. What better day to start healthy habits than at the start of the week? And although it is only for one day, this small vegetarian habit can have a big impact on helping the planet. Meatless Mondays can also have a positive effect on your health. Many doctors claim it can reduce the risk of heart disease, prevent diabetes and lower cancer risks. Head online for free resources – and for inspiration to rustle up some tasty climate changing meals.
Dine At Vegetarian Restaurants
Eat at vegetarian or vegan restaurants more often. We are lucky to have some high-quality vegetarian dining options in Dubai, with many of them prioritising sustainable practices. SEVA Table sources seasonal and local ingredients when available, with an emphasis on vibrant organic living foods that are free-from MSG, GMOs, gluten, cane sugar and animal products.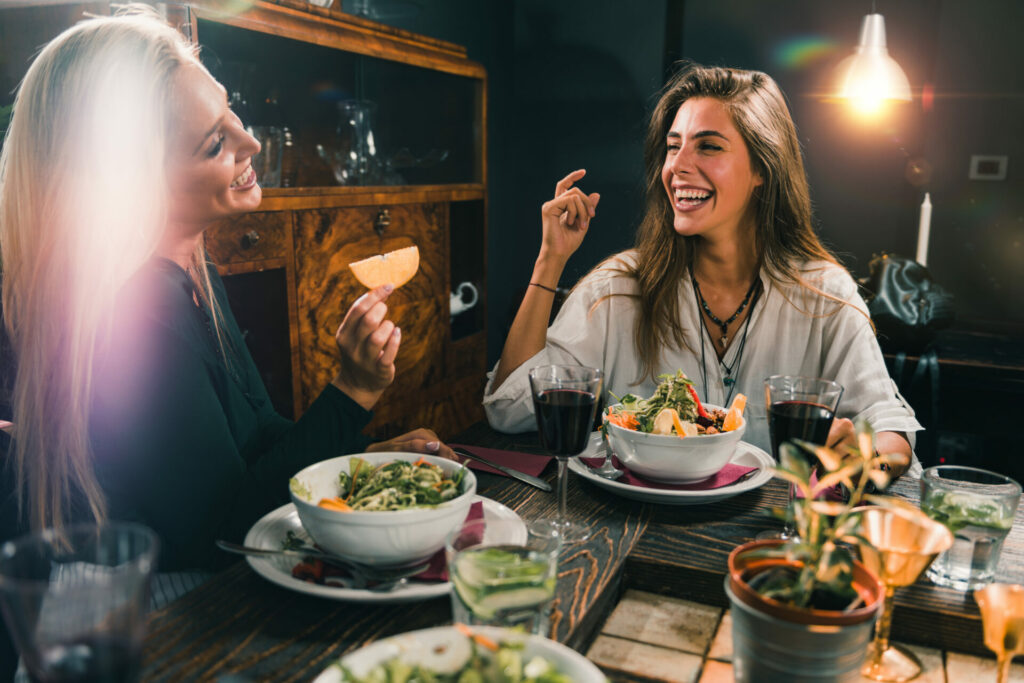 Everything on Planetterra's menu is 100 per cent vegetarian, organic and made fresh daily from local, ethical suppliers. This earth-friendly cafe promotes a conscious lifestyle with delicious dishes made from ingredients that are free from animal products.
Swap Carnivore for Herbivore
Replace a few animal products in your fridge with plant-based alternatives. Switching up margarine or butter with a plant-based butter is so easy and taste-waste you won't even notice the difference. Besides being a good choice for the planet, it is cholesterol-free and contains lower calories and saturated fat. Why not opt for plant-based milk instead of diary milk? And with meatless meat brands such as Switch, Future Farm, THRYVE and Meatless Farm, the plant-based meat alternatives are endless from burgers to kafta.
Join Veggie Cooking Classes
Take a vegetarian cooking class at Top Chef Cooking Studio in Jumeirah. Become more confident in the kitchen, sharpening those culinary skills by learning to cook a three-course meat free meal. The two-hour class is specifically designed for vegetarians and each student will learn how to construct flavourful veggie dishes.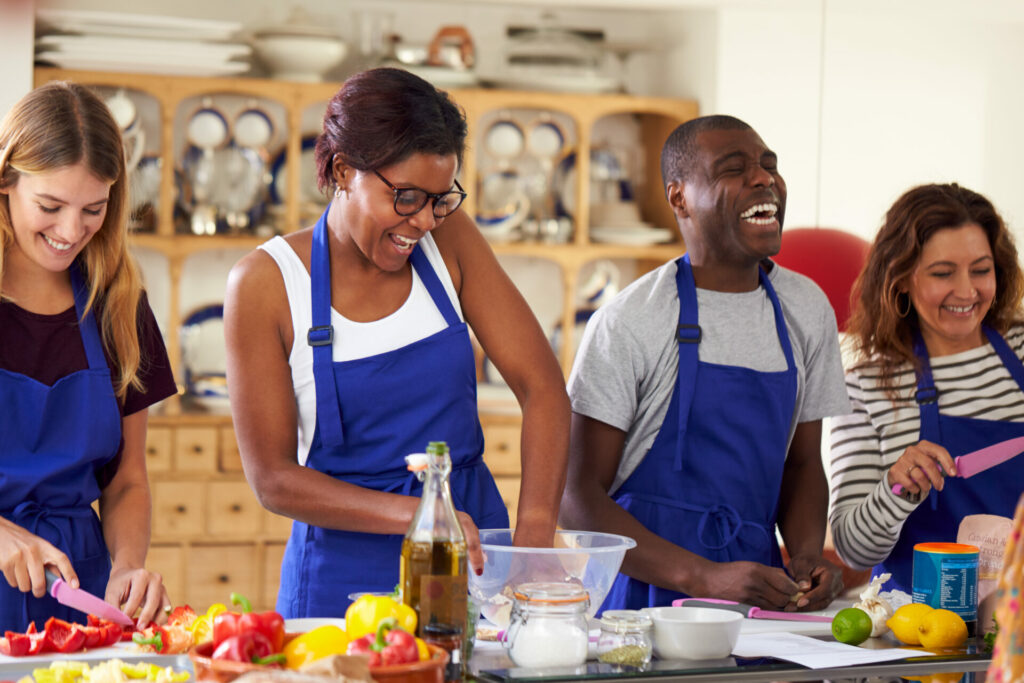 Get Gardening
Plant your own veggies and enjoy fresh salad ingredients or rich sauces made with tomatoes from your own garden. With the invention of smart gardens becoming a master gardener is now easy, and with the weather and space restrictions in Dubai, hydroponics seem to be the smartest option. Even people in apartments can grow their own on a balcony garden, and with GrowHub, and other garden centres on our doorstep, getting started is simple. For those lucky enough to live in a villa, a small backyard garden is perfect for creating your own kitchen garden.
Farmer's Markets
Hit the farmers market on the weekend! Now that the cooler weather is back, it is a great way to go shopping for that weekly local fruit and veggie haul. One of the city's favourite markets is Ripe Market open on certain dates at Times Square Centre, and selling a wide range of homemade products and produce. For one of the biggest open markets in the region, head to the Al Aweer Central Fruits and Vegetables Market, located at Ras Al Khor, where you will find many other fruit and vegetable shops including the Vegetable Souk, which is part of the Fresh Market.
Finally, one more important 'veggie' point: volunteer at an animal shelter or help stray animals in the UAE throughout the year – there can be nothing more vegetarian than saving an animal's life.