Created in 2015 by The Mother of the Nation, Her Highness Sheikha Fatima bint Mubarak, Emirati Women's Day 2023 has an incredibly important theme.
Celebrated on Monday, August 28, the eighth edition of the annual event is centred around the concept of "We Collaborate for Tomorrow". This poignant subject is dedicated to the UAE's "Year of Sustainability", and the fact that COP28, the United Nations Climate Change Conference, will take place in Abu Dhabi this November.
Significantly, women take up two thirds of the COP28 management staff and 50 percent of the administrative team. In fact, women are playing a huge part in furthering the UAE's sustainability efforts across every industry.
As the UAE comes together once again to honour the aspirations and accomplishments of Emirati women, we are delighted to showcase six powerful Emirati business women who have founded successful sustainable companies.
Alia Al Khafajy – Founder & CEO at OKTA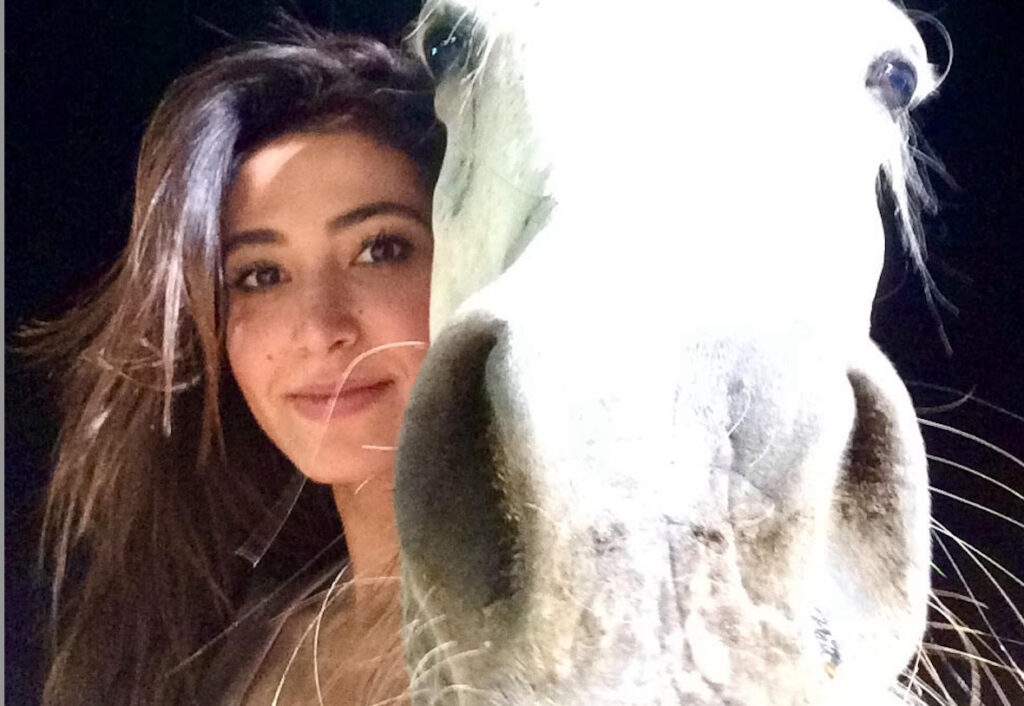 When Alia Al Khafajy joined her family business, she took it upon herself to expand it into the realm of clean and sustainable beauty. Specialising in bringing environmentally conscious wellness and lifestyle brands to the GCC region, OKTA distributes gorgeous products from personal care specialist Indie Lee, natural perfume company Abel Fragrances, minimalist Swedish skincare experts Verso Skincare and many more eco-friendly businesses.
Dedicated to protecting the environment, empowering women and promoting a natural approach to beauty and wellness, Alia embeds her own personal values into every element of her company. An animal lover, horse rider and a former competitive endurance racer, one of her proudest moments was representing the UAE in the very first Her Highness Shaikha Fatima Bint Mubarak Ladies Endurance Cup, held in Verona, Italy in 2014.
@discoverokta
Aisha Bin Brook – Owner of Treat Me Gluten Free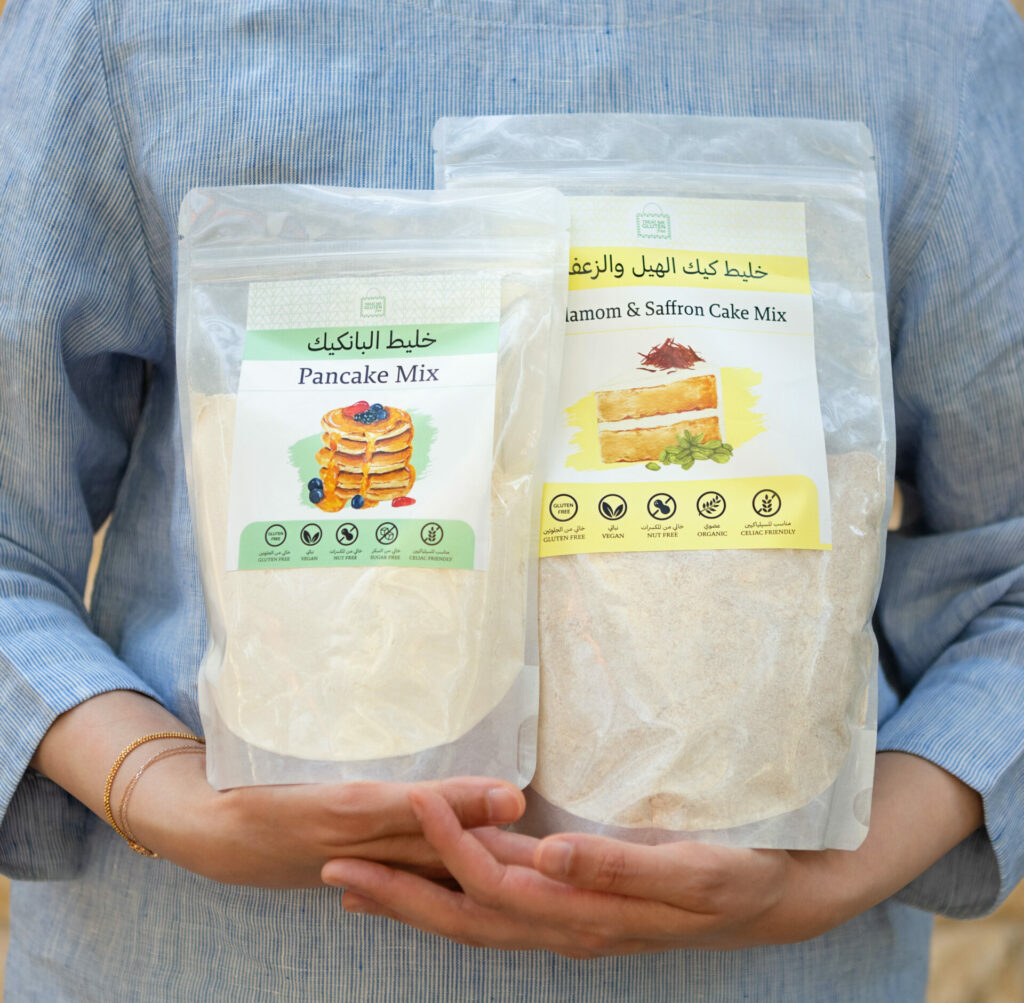 After finding that switching to a gluten-free diet in 2013 solved her own lifelong digestion issues, Aisha Bin Brook wanted to help as many people as possible discover the benefits of a gluten-free lifestyle. An inspiring sustainability activist and a keen advocate for minimal and zero-waste living, she launched Treat Me Gluten Free in 2017 as a subscription service for healthy products. In 2019, she expanded to launch her own line of vegan, organic, homemade, celiac-friendly and refined sugar-free snacks and treats.
Sold in 100 percent recycled packaging, the enticing range spans granolas, breakfast items, breadcrumb mixes and desserts. The dedicated collection of UAE-inspired products is particularly special and unique, and the authentic Emirati saffron and cardamom luqaimat mix is a consistent best seller.
@treatmeglutenfree
Buthaina Al Shamsi – Sustainable artist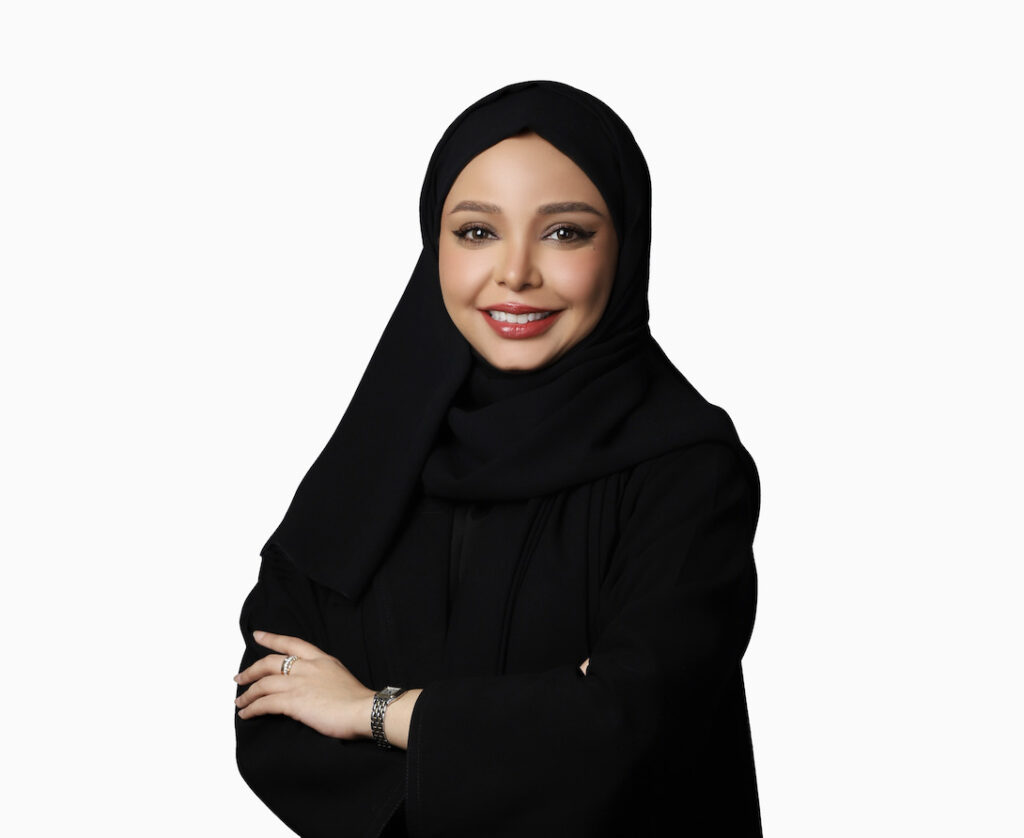 Sustainable artist Buthaina Al Shamsi works tirelessly to educate communities about how to live a more eco-conscious life. Alongside her day job as an electrical engineer, she has created her own business transforming pre-loved dolls into works of art. Made using eco-friendly and ethically sourced materials, the enthusiastic environmentalist uses her handcrafted dolls to spread gentle messages about the importance of recycling. Inspired by characters from movies, comic books and famous works of art, she hopes that her creations will encourage children to develop sustainable habits from a young age.
Committed to following the Sustainable Development Goals of the United Nations, Buthaina delivers motivational talks on recycling and she plans to volunteer at the upcoming COP28. Along with being a consultant for UPRIZING Events Management, the homegrown, Emirati-owned community events company, she is proud to be the only technical female to work in Dubai's water SCADA databases system.
@bthna.dolls
Ebtehal Alhadi – Founder of Healthy Skin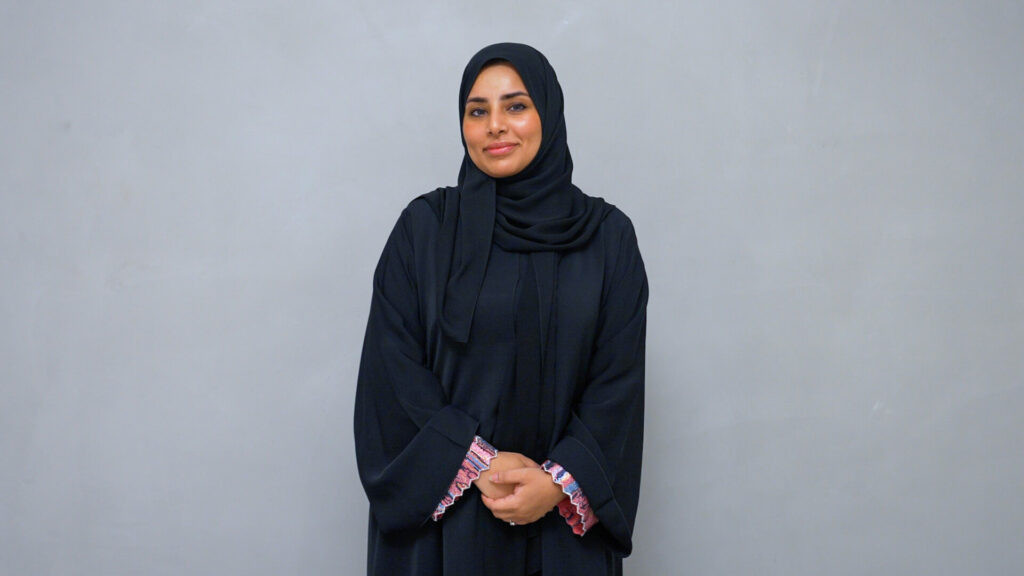 Fascinated by skin and hair care ever since she was a child, Ebtehal Alhadi decided to turn her love for beauty into a career. Upon graduating from university, she completed courses in soap manufacturing, cosmetics and personal care before channelling all her knowledge and skills into creating Healthy Skin, the ethical hair and skincare brand crafted from 100 percent natural and organic ingredients. Handmade in Abu Dhabi, the transformative products harness the powers of natural oils, plant extracts and vitamins. Safe for all skin types, each product is cruelty free and contains no alcohol and chemicals.
Keen to demonstrate how natural ingredients can be used as effective remedies for a range of skin and hair problems, the ethical collection includes lip balms, scalp scrubs, body scrubs, hair masks and body oils. Found at ETHER by Cloud Spaces at Yas Mall, you can also purchase Healthy Skin products via the Instagram page.
@healthyskin.uae.
Farah Syed Shah – Founder and CEO at Your Bagsy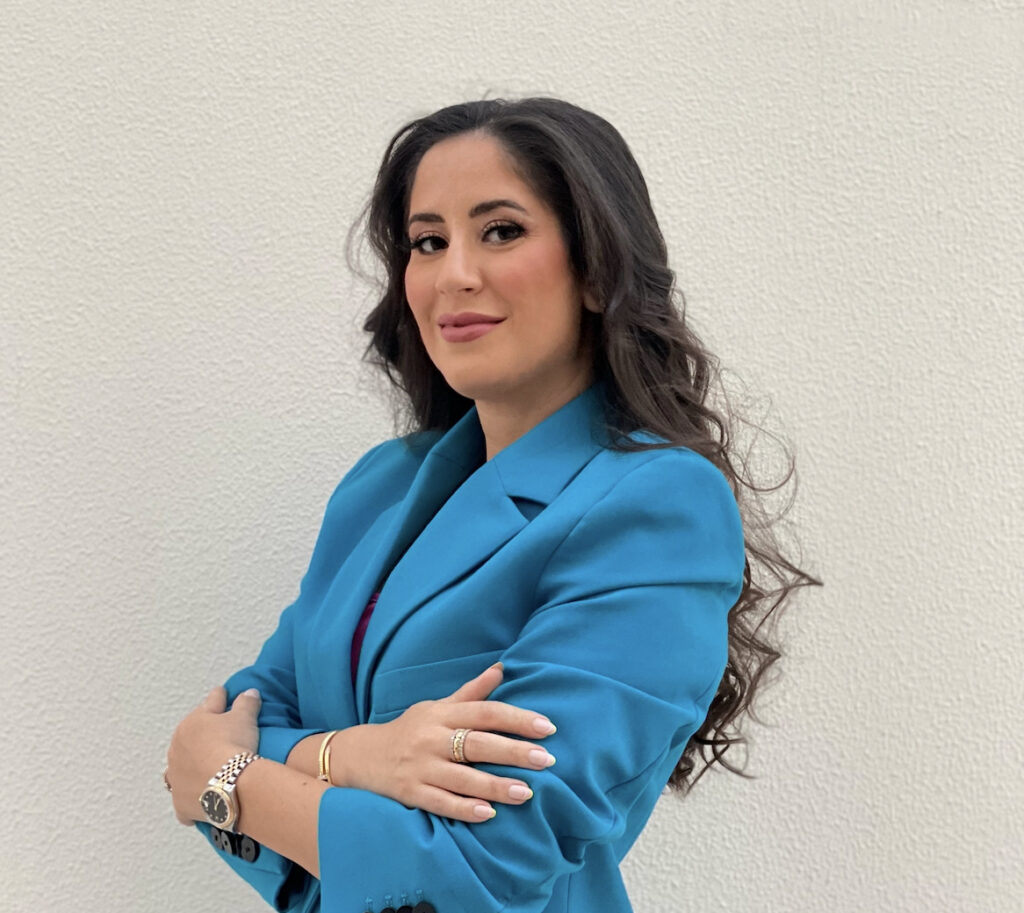 Passionate about fighting the fast fashion crisis and encouraging women to extend the lifespan of their wardrobes, Farah Syed Shah founded rental platform Your Bagsy in October 2021. Inviting fashion lovers to live a life of luxury and glamour without harming the environment or spending a fortune, the platform lets customers rent designer bags and dresses for up to 15 days. Spanning luxury labels such as Dior, Chanel, Fendi and Jacquemus, it was one of the first concepts in the region to champion clothes and accessory renting.
Committed to using business as a force for good, Farah ensures that her company plants 20 trees per month, and she is also an active member of Made For You Global, the innovative platform that aims to connect and empower global female leaders and entrepreneurs. With around 150 billion pieces of clothing produced every year across the globe, Your Bagsy's low-carbon and cost-effective fashion solution is a welcome breath of fresh air.
@yourbagsy.
Qadreya Al Awadhi – Founder & CEO at Bumblebee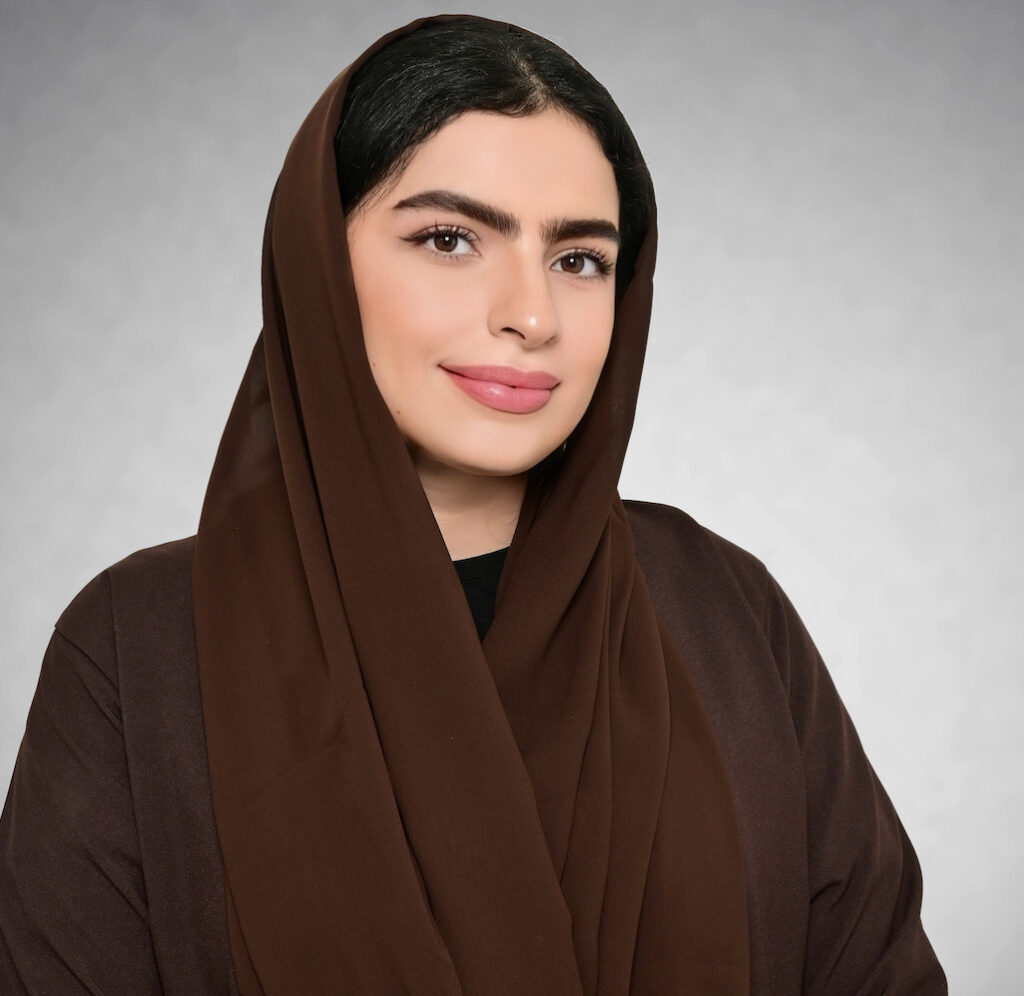 At just 27-year-old, entrepreneur Qadreya Al Awadhi is the proud owner of Bumblebee, the sustainable baby food brand. Specialising in ready-made frozen meal plans for babies and toddlers, every item is cooked from scratch, made from locally grown vegetables and free from salt, sugar, preservatives and processed ingredients. Born and raised in Dubai, Qadreya came up with the idea whilst babysitting her friend's son. After realising that all the baby meals in UAE supermarkets lacked flavour, colour, and nutritional value, she decided to find a way of providing mothers with alternative healthy ways of feeding their little ones.
Aiming to introduce healthy eating habits to the UAE's youngest residents, and ultimately help combat childhood obesity, Qadreya created her range in consultation with a pediatric nutritionist. Spanning everything from vegan noodles to spinach pancakes, the brand has already won multiple awards. A multi-talented and hardworking professional who holds degrees in Finance and International Business, and a certificate from culinary school, Qadreya manages her business whilst simultaneously working full time for one of the biggest financial institutions in the world. Eager to help educate the next generation, she volunteers with young people during her free time.
@bumblebee_ae.