Now that the glorious winter weather is upon us, there are countless reasons to plan staycations and experience the UAE's great outdoors. From the city's long sandy beaches to rolling desert dunes further afield, the options to get away are endless. And with an extended holiday weekend to celebrate the UAE's National Day in our sights, what better reason to hit the road for a few days and explore parts of the country so many of us call home?
Every memorable staycation, however, needs the ultimate travel bag, packed with all your new favourites to have you looking your best from dawn until dusk. But to ensure that your travel capsule wardrobe is as gorgeous for the planet as it looks on you can take a bit of time and effort.
That's why we asked luxury sustainable fashion, beauty, and home decor platform Plain Tiger to suggest some winter sun offerings that are as in harmony with your ethics as they are our natural world.
If you're planning to escape the hustle and bustle of the city to one of the many beach resorts dotted along the UAE's coast or exploring the sites of Dubai or the vibrant capital, be prepared to be transported straight into holiday mode with these cool white and sizzling staycation staples that will have you channeling that holiday vibe in no time!
Plain Tiger's Blanc de Blanc Edit
The colour of renewal, hope and self-reflection, it's no wonder that white is a favourite holiday choice. The perfect neutral for wardrobe staples, it works well with all colours and makes sun-kissed skin look extra bronzed.
The Dress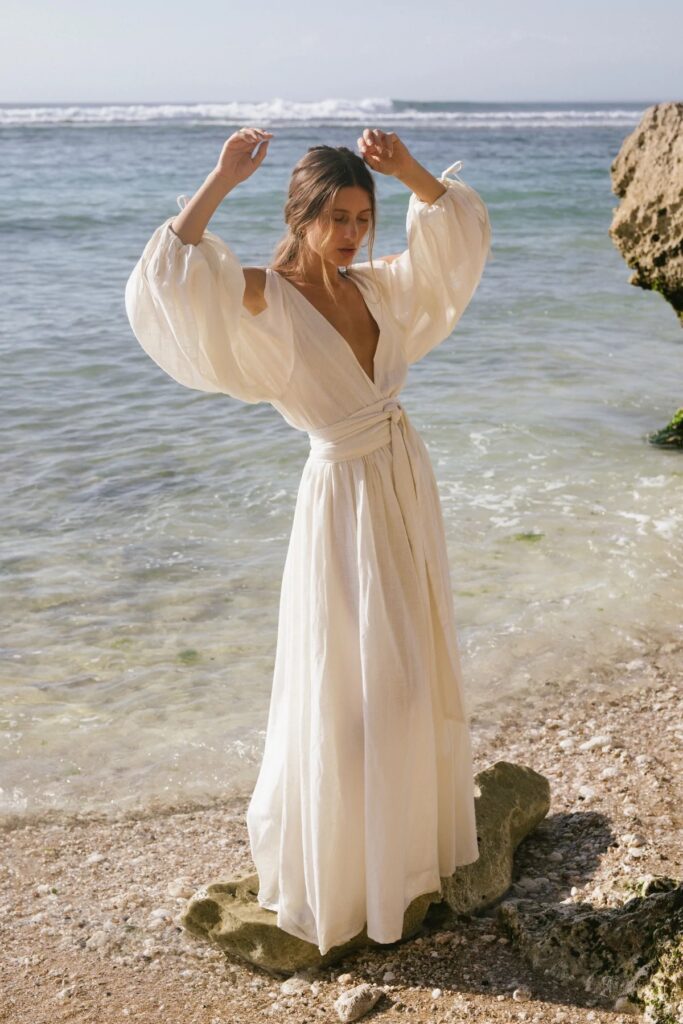 Ignite your gypsy-lux vibes with this free-flowing frock in white from A Perfect Nomad, available in white and sand. A timeless boho chic dress, handwoven in raw organic cotton, it is a dream for barefoot destinations and seaside staycations. The neckline, paired with front slip and wrap around belt creates drama and freedom.
AED1,262 – Buy it here
The Shirt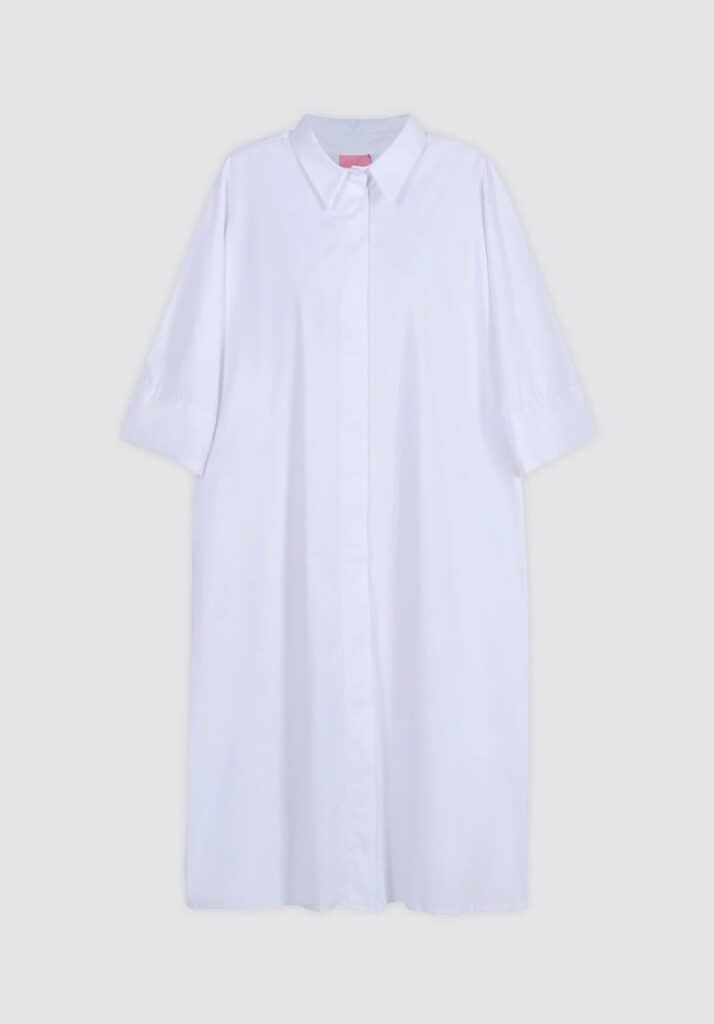 Revered for its understated glamour, the Mehak Shirt Dress will be your go to holiday dress. The sartorial lines, fabric fall and sheer versatility makes it a staycation essential. Dress down with sandals in the day or dress up with strappy heels and gold jewellery at night.
AED481.00 Buy it here
The Bracelet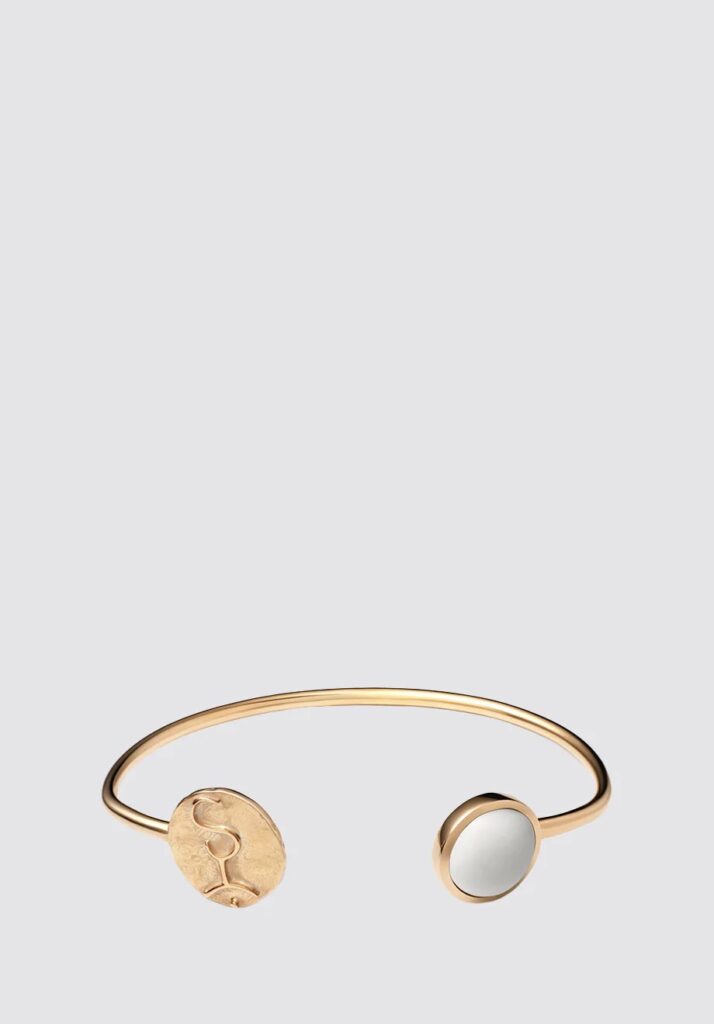 Make dinner under the stars even more magical with this made-to-order Kay of Connection bracelet. Harnessing cosmic consciousness, this fair-mined silver gilded with gold bracelet is a connector between physical, mental, emotional and spiritual realms. A piece that is made to cherish, this ethical heirloom can be worn day or night to add an extra touch of class to your outfit.
AED2,014.00 Buy it here
The Turban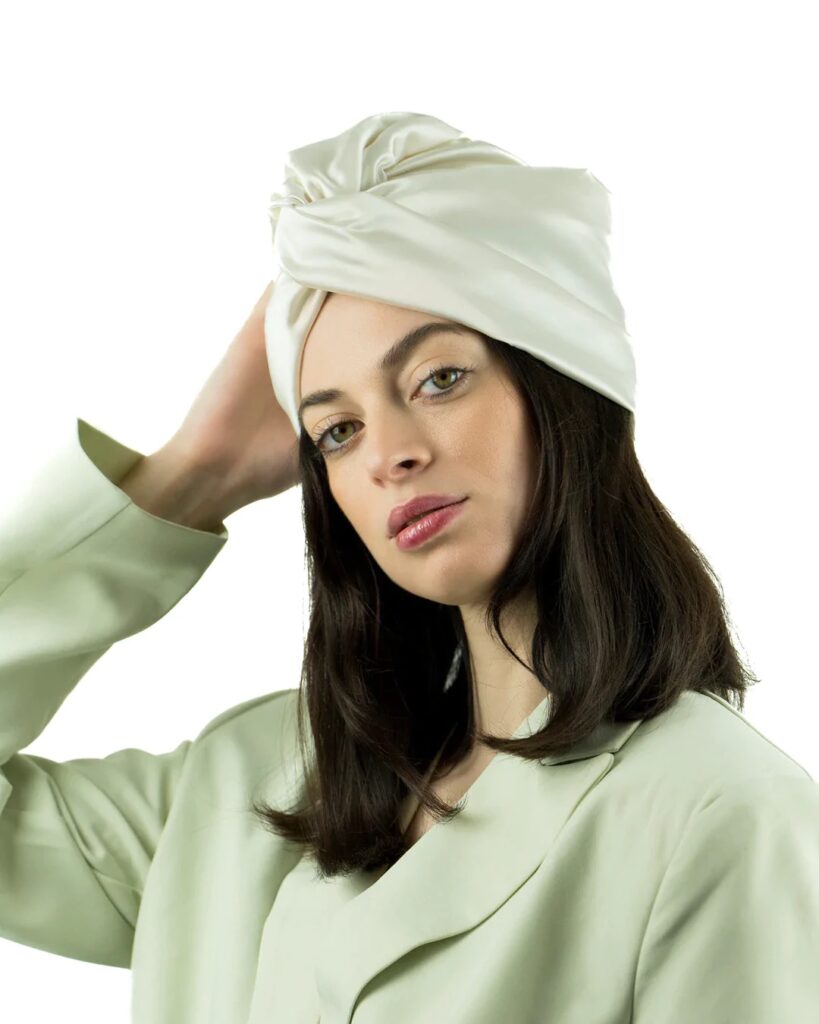 Elevate your look with this trendy turban from Paloma. Refined and elegant in a wonderful off-white duchess fabric, this head piece is sure to flatter a sun-kissed complexion. Paloma use dead stock fabrics for their ethical pieces from haute couture cast offs in France and Italy. Also available in fuchsia and blue, add a sparkly brooch to up the outfit ante post sunset.
AED295.00 Buy it here
The Co-ord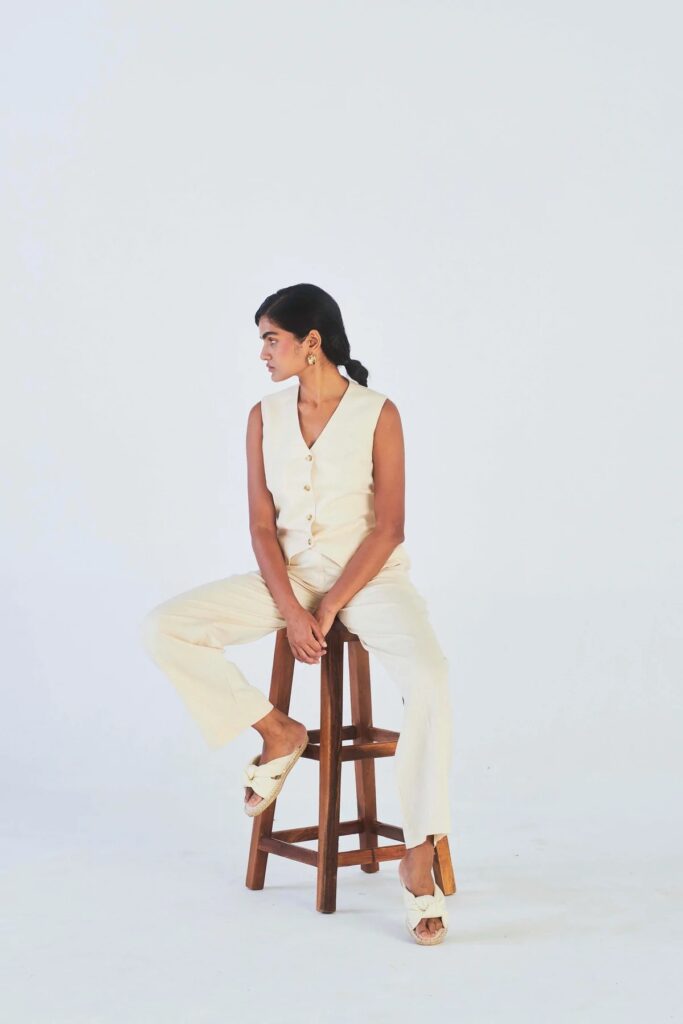 This handspun Chameli co-ord set was just made for relaxed lunches at the hotel verandah overlooking an endless seascape. This handwoven in India khadi denim set has front and back pockets that are perfect for your room key and phone as you wander around the hotel gardens.
AED1,195 Buy it here
The Sandals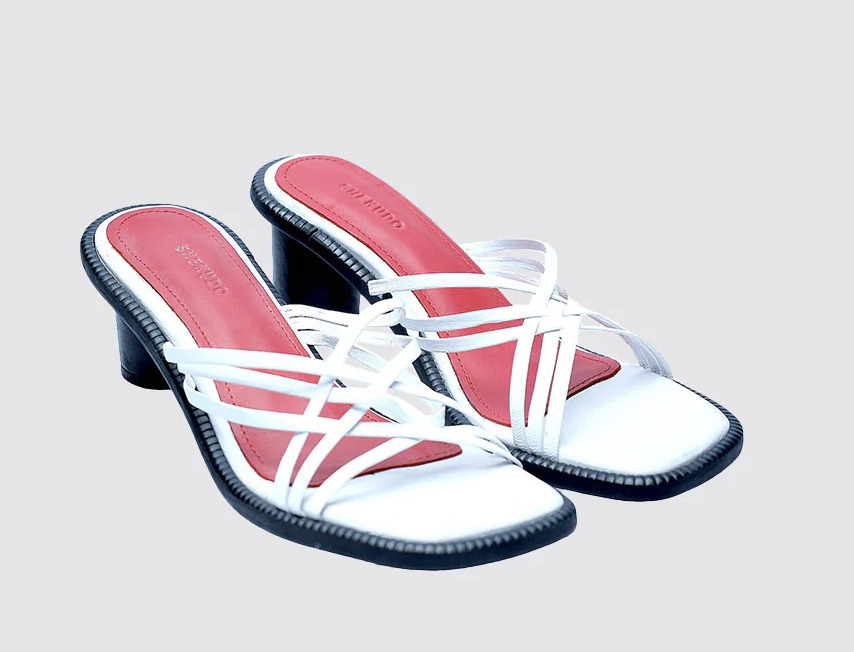 Where comfort meets style, these sandals have the perfect rise to elevate your heel with weaved straps to adorn your feet. Handmade in Lagos Nigeria, these versatile shoes can stylishly take you from poolside to bar without the need to return to your room.
AED1,231.00 Buy them here
The Bag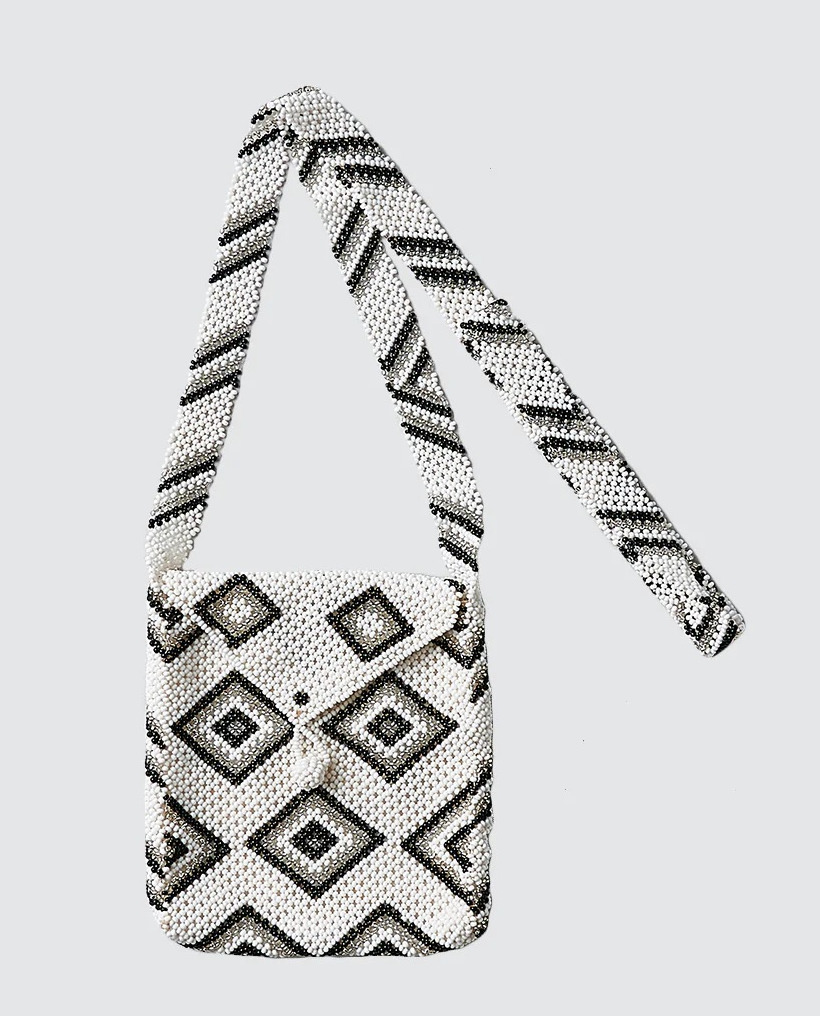 Handmade in Africa using threaded glass beads, the geometric patterns on this Dumsile Mini Bag add a touch of Afro-chic to your ensemble. Each fair trade pouch – perfect for your phone, makeup essentials and shades – is handmade to order by women in South Africa using only sustainable materials.
AED325 Buy it here